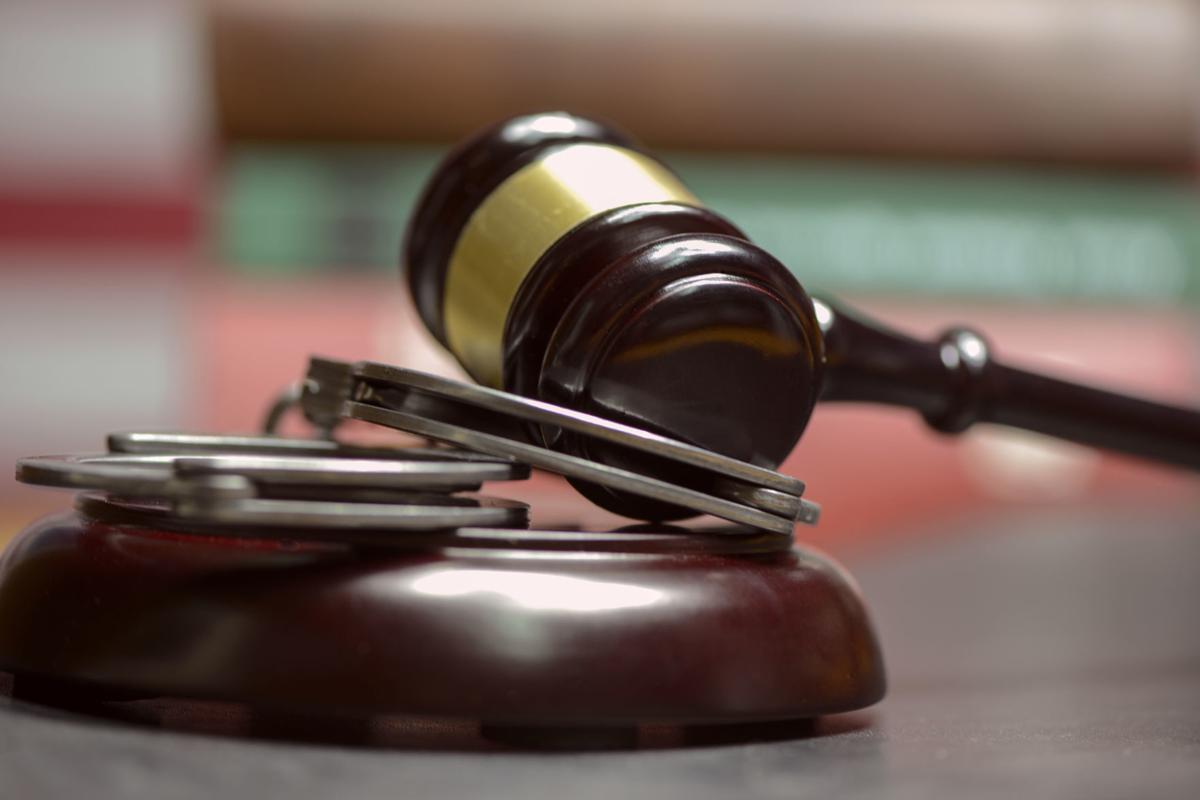 The leader of the Milla Bloods street gang teared up Friday afternoon as he apologized to the court and family members of Christopher Lamont Motley, who was shot to death in 2016 during an ambush meant for a rival gang leader.
"First and foremost, I'm truly sorry for my actions. I can't take back what I did, and if I could, I would," Deshawn Anthony said. "I hope today that you can see the change in me."
Anthony made the comments in U.S. District court, where he was sentenced to 27 years in federal prison after pleading guilty to charges of racketeering conspiracy and use of a firearm in a violent crime in aid of racketeering for his role in the shooting death of Motley.
Anthony is the first to be sentenced to prison from among several members of the gang who accepted plea deals for participating in a multiyear gang war in Danville that included Motley's death.
During the hours-long hearing in U.S. Federal District Court, to which the Register & Bee listened by phone, Chief Judge Michael F. Urbanski described the killing of Motley as a "planned execution."
"The abject disregard for human life shocks the conscience. … It was the organized and planned murder of a rival gang leader, which unfortunately resulted in the death of an innocent man," Urbanski said.
Before being sentenced, Anthony spoke through tears as he apologized to Motley's family members, who were listening on the phone, and explained that he is a changed man.
Anthony's father, Rupert Anthony, testified Friday about his own experience in being involved in a gang and ultimately getting imprisoned for 20 years because of it. Since being released in 2011, however, he has been rehabilitated, as he now owns his house, holds a job and is a landlord.
"I know people can change. I'm a prime example," he said. "He [Deshawn Anthony] made some poor choices in his life, but that doesn't mean he's a bad individual."
Said Urbanski: "He [Rupert Anthony] provided a story of redemption and change."
Most of the criminal charges against Anthony and several other gang defendants involved a gang war when members of both the Milla Bloods and Rollin' 60s Crips set an ambush for the leader of a rival gang called the Billy Bloods, at the Southwyck Apartment complex in Danville.
But when a van entered the complex parking lot and gang members, including Anthony, opened fire, the rounds struck and killed Motley, who was a passenger and not a target, court documents show.
If they had gone to trial, most of the defendants likely would have been sentenced to life in prison for their role in that murder and other incidents, Urbanski said. But a failure on the part of prosecutors to supply state grand jury transcripts to the defense before the first trial began in October damaged their case. Prosecutors offered plea deals without any provision for a life sentence, and most defendants accepted.
Yet Urbanski ultimately chose the highest number of years allowed in the sentencing guidelines. Both counts against Anthony were punishable by as much as a life sentence, but the plea deal he signed in January meant that he would serve somewhere between 25 and 27 years in prison. That was the highest range of any defendant to take a plea agreement.
Several other members of the gang accepted deals with ranges dropped to as low as 13 years on the minimum end of the range.
Urbanski said that he believes Anthony's being able to take a plea agreement at all will "give him a chance at rehabilitation and a law-abiding life out of prison, just like his dad did."
Ayers reports for the Register & Bee. Reach him at (434) 791-7981.
Get local news delivered to your inbox!
Subscribe to our Daily Headlines newsletter.