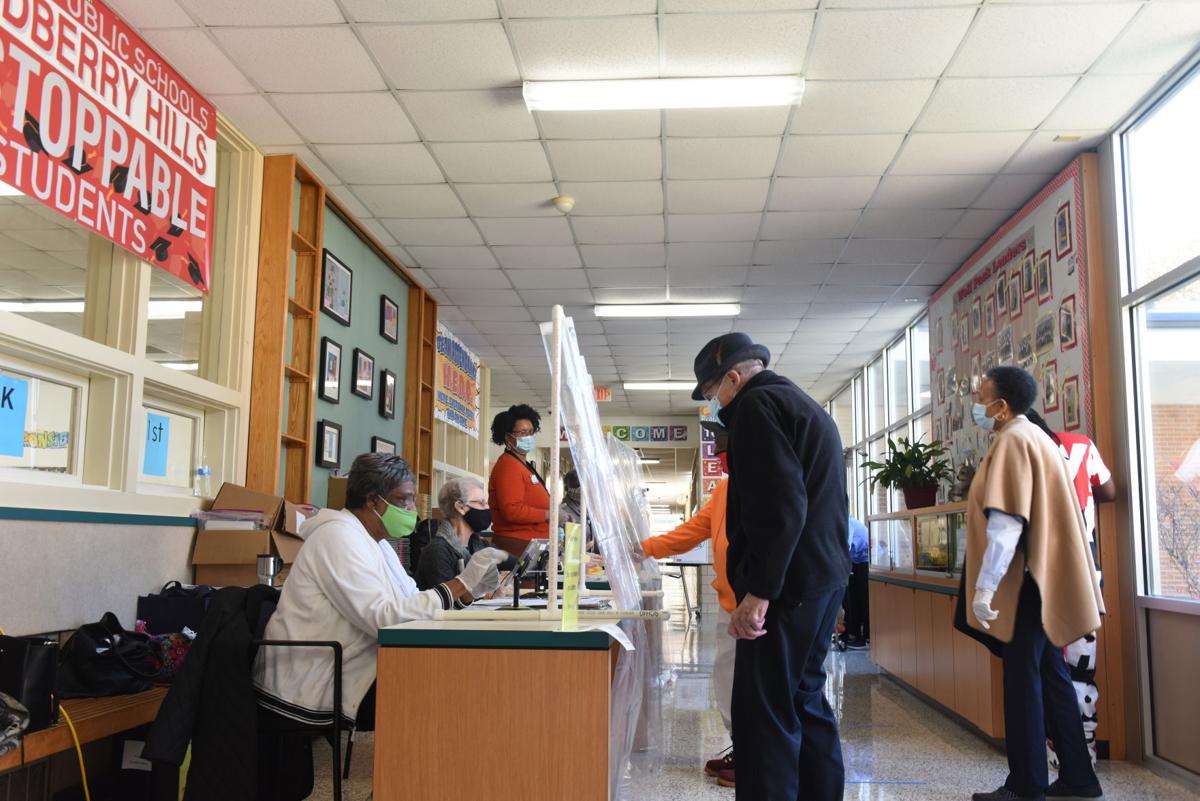 The Virginia General Assembly is considering whether to require localities to hold local elections in November. 
Members of Danville City Council say having to move its elections from May to November could cause local races to become swallowed up by state and national issues during major election years. 
"You don't want to take the focus away from local elections and local candidates," said City Councilman Bryant Hood.
Keeping the election in May better enables newcomers in City Council races to familiarize voters with their platforms and avoid getting caught up in the larger November contests, said Mayor Alonzo Jones. 
"It gives the newcomer an opportunity to say, 'This is what I stand for,'" Jones said.  
Also, bickering between Democrats and Republicans during Congressional and presidential elections could cast a pall over local races, injecting partisan politics into what are usually non-partisan campaigns. 
City Councilman Lee Vogler said he would hate to see such rancor spilling over into Danville City Council. 
"The other [national and state] races are contentious and I would certainly not want to see that happen to City Council," Vogler said. "We've worked so well over the years together."
However, Vogler said he doesn't have a problem if the city ends up having to shift its local elections to May. 
During its meeting Jan. 19, City Council unanimously voted to pass a resolution opposing a state Senate bill that would require the change. 
The Virginia Senate narrowly passed the measure Thursday to move any municipal elections still held in the spring to November.
The bill will move on to the House of Delegates.
Delegate Danny Marshall, R-Danville, told the Danville Register & Bee he will vote against such a requirement. 
"Members of City Council prefer to have their elections in May, so it's their call," Marshall said. 
The Virginia Municipal League, which looks out for the interests of its member cities, towns and counties in the state, is against the bill. 
"VML opposes the repeal of local authority to determine the timing of local elections," League Executive Director Michelle Gowdy said via email Tuesday. "There are pros and cons to holding local elections in either May or November, and a community ought to retain the ability to weigh its options and decide which date works best for its residents." 
Danville City Council — as well as the Danville School Board — currently holds elections every two years in May. City Council members serve staggered four-year terms. 
Whether to have local elections in May or November should be for that municipality to decide, said Vice Mayor Gary Miller. 
"It should be up to the local jurisdiction," Miller said. 
With large amounts of money spent on state and national November races, that could result in local candidates having to increase their spending on ads to heighten their exposure, Miller added. 
"It could force local people to spend a lot more money and it may prevent some people from running," he said.