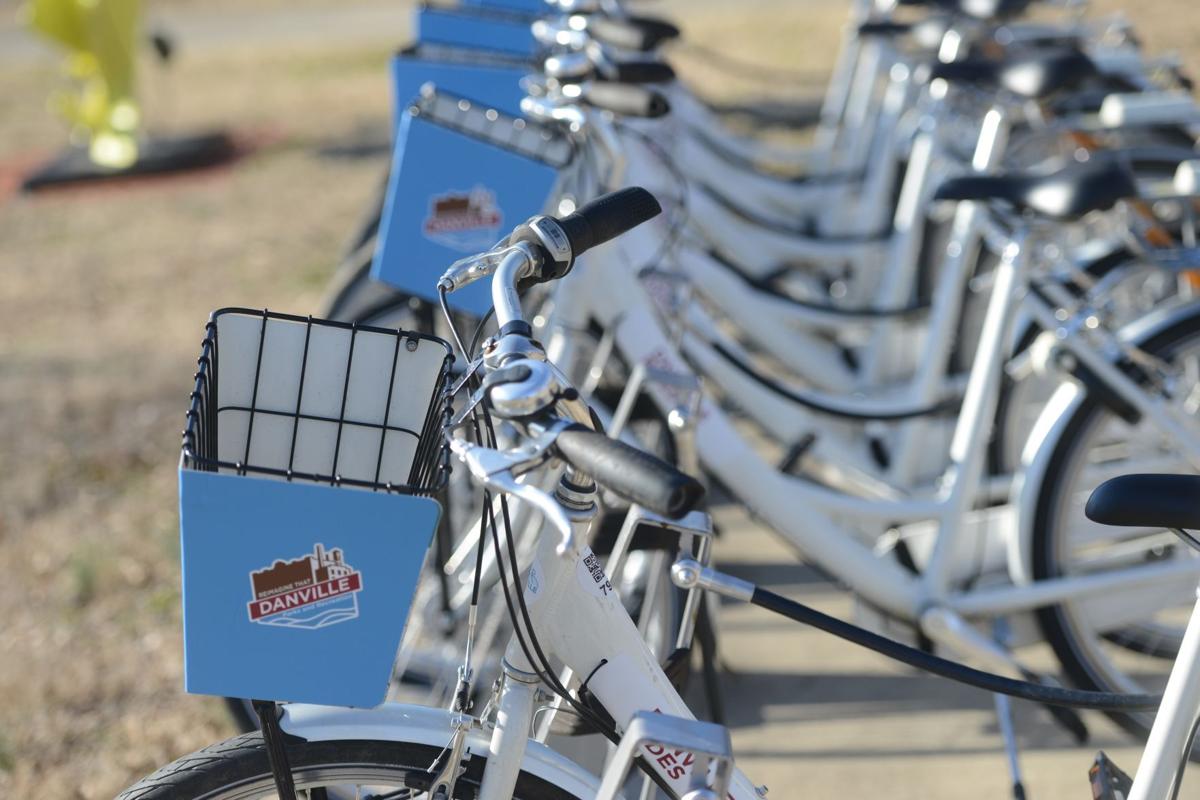 Danville is moving into a new cycle with its bike-share program.
The initiative, launched in 2017, went on a nearly yearlong hiatus after a previous vendor — Zagster — ceased operations because of the coronavirus pandemic in March.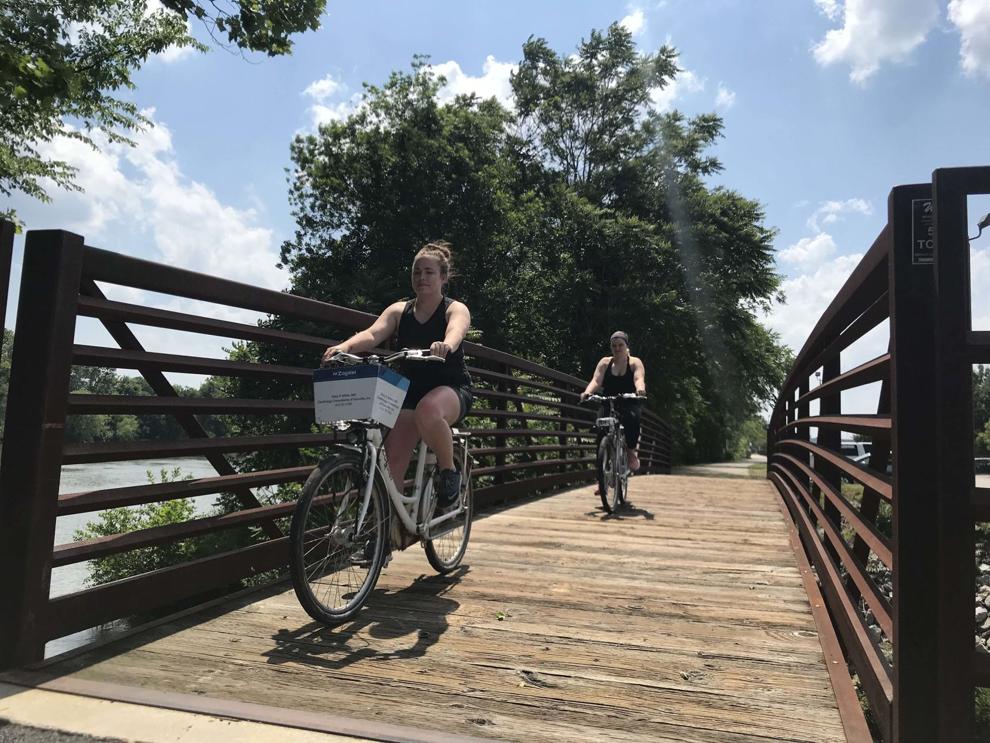 With a new company in place, the program offering bicycle rentals in the River District is riding once again.
Danville Parks and Recreation has established a contract with Tandem Mobility. At a price of $3 an hour, users can rent a bike to ride through downtown Danville or the Riverwalk Trail. The process is administered through the Movatic app available via download on Apple and Android devices.
One major change is the cost to ride. The previous program offered the first hour for free, and then charged $3 per hour after that. There's no free offering with Tandem Mobility.
The city of Danville first contracted with Zagster in August 2017 to launch the program. The company paused the operation in late March due to the pandemic and ultimately ended the service in June.
"We know the bike-share system was enjoyed by so many members of our community, as well as visitors to our area," Parks and Recreation Director Bill Sgrinia said in a news release. "We made it a priority to get Danville Rides up and running again."
Tandem Mobility was established last year. Including Danville, it is now operating in eight markets in the United States, the release stated.
"We are so excited to be launching our next bike-share program in Danville" said Keli Hoyt-Rupert, the founder and CEO of Tandem Mobility.
Hoyt-Rupert said even in a pandemic it's important to keep the community active and engaged.
Over the years, the program proved popular among residents and visitors alike. There was a dip in 2019 mostly attributed to damage to the Riverwalk Trail following Tropical Storm Michael in October 2018. Two footbridges were destroyed in the record tropical deluge and numerous sections were impassible until repaired.
On average, users ride the bikes for about 36 minutes. In 2018, there were an average of 867 monthly trips.