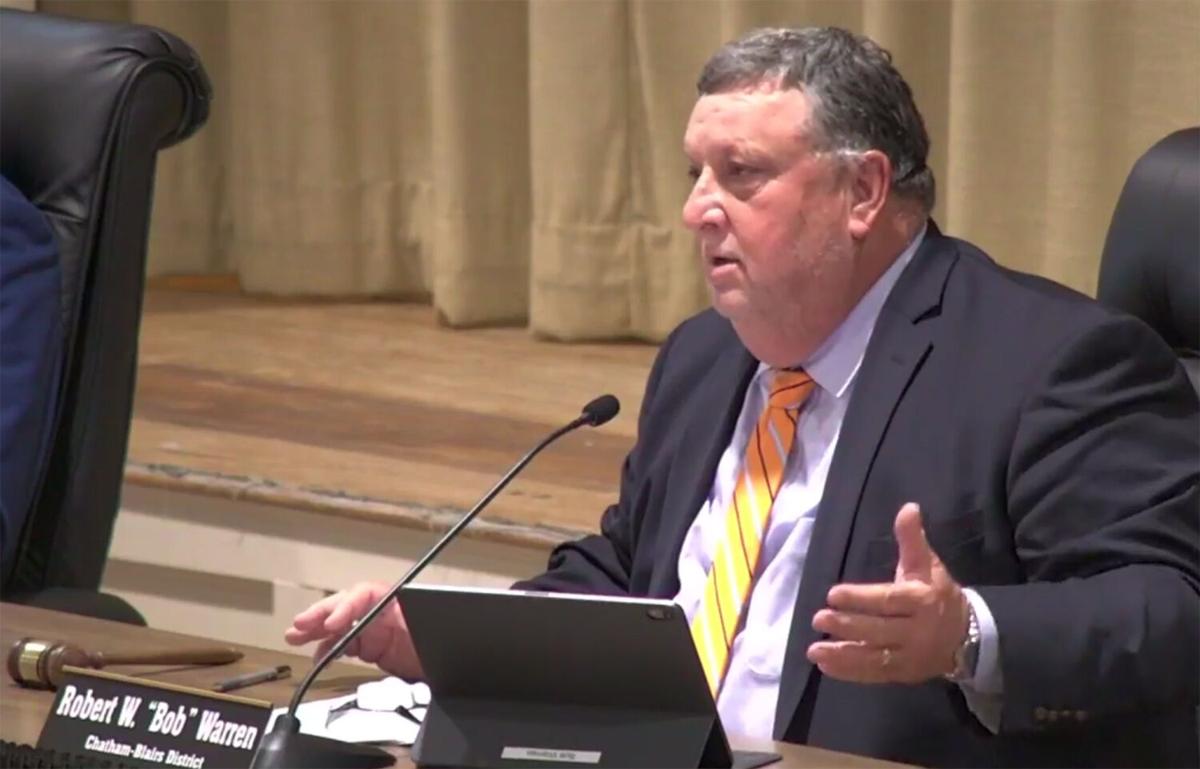 It'll now cost a little more to go out for a meal or stay at a hotel in Pittsylvania County.
The board of supervisors on Tuesday night voted to increase the meals tax from 4% to 6% and also established what's known as a transient occupancy tax — at 4% — to apply to people staying in hotels, an Airbnb or camping
The tax increase is effective Sept. 1, said Caleb Ayers, spokesperson for Pittsylvania County. That allows county officials time to let businesses know about the change.
The move, according to county officials, is to try to collect money from those travelling through the county instead of raising taxes on real estate or personal property for local residents.
"With the 2022 Reassessment coming up, we have made it our goal to more fairly distribute the tax burden," Bob Warren, chairman of the board of supervisors, said in a news release. "In the past we have passed a disproportionate portion of the cost of running government onto our landowners, and with these new taxes we are trying to capture revenue from other sources — including those traveling into or through our county — so that we can reduce the cost to our taxpayers."
With the occupancy tax, Virginia code mandates proceeds above 2% must be earmarked for tourism efforts in a locality. Pittsylvania County supervisors plan to host a public hearing to get input on how those funds should be used to improve tourism programs, the release stated. A date for that hearing hasn't been set.
The hike in meals tax should bring an extra $400,000 into county coffers each year. However, with no history for the lodging tax, county leaders said they aren't sure how much revenue that will generate.
Other meeting items
Supervisors also approved a new internal auditor position Tuesday night. This individual "would work across county government, including with offices like the Commissioner of the Revenue, the Finance Department, the Sheriff's Office, and Economic Development, among others, to audit everything from petty cash to medical billing to incentives and tax breaks to the execution of local taxes — including the newly enacted taxes," the county news release stated.
At a finance committee earlier Tuesday, board members talked about other avenues to generate revenue — like a cigarette tax — in an effort not to raise taxes on property owners. This, along with other options, are all on the table for discussion in coming months.
Also at the finance meeting, members approved a $1,000 sign-on and referral bonus as a way to recruit workers in what the news release calls "a challenging hiring environment" for about 25 open positions. The $1,000 sign-on bonus is for employees who join the Pittsylvania County team in fiscal year 2021, and it must be returned by any employee that does not work for Pittsylvania County for at least a year, the release stated. The $1,000 referral bonus would be given in two instalments to any current employee that recommends someone who is hired and then works for Pittsylvania County for a year.