While Virginians statewide will determine who wins the tight gubernatorial race Tuesday, local voters in the Danville and Pittsylvania County must decide whether to increase the sales tax to pay for school improvement projects.
In the final days before residents head to the polls, local officials are urging voters to cast their ballots in favor of those proposals, which include respective bond referendums.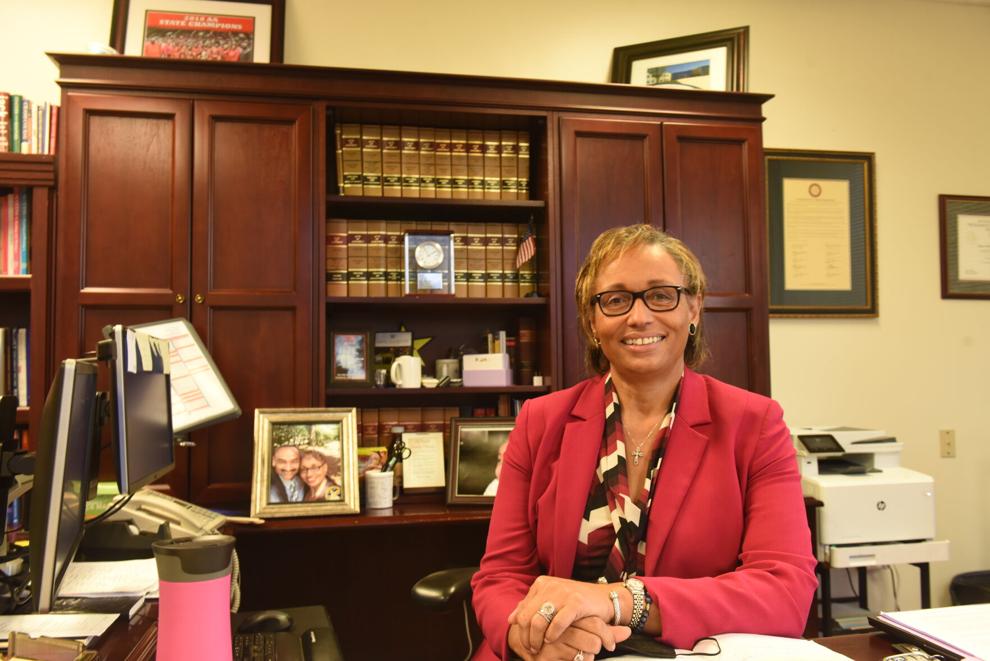 "This is a huge investment for our children," said Danville Public Schools Superintendent Angela Hairston. "This is so important."
The estimated cost to make needed improvements at schools was $126 million four or five years ago.
According to a preliminary estimate presented to the school board in May, about $194 million in improvements are needed at G.L.H. Johnson, Woodberry Hills, Forest Hills, Park Avenue and E.A. Gibson elementary schools, Langston Focus School and George Washington High School.
Most of the schools were built in the 1950s, and Forest Hills Elementary School was constructed in 1932, Hairston pointed out.
"They no longer serve our students for today," she said.
Roofs need repair and HVAC systems in the schools are not working properly, she said.
Years of continued maintenance on the decades-old schools is no longer enough, said Danville Mayor Alonzo Jones.
"We can no longer kick this can down the hill," Jones said.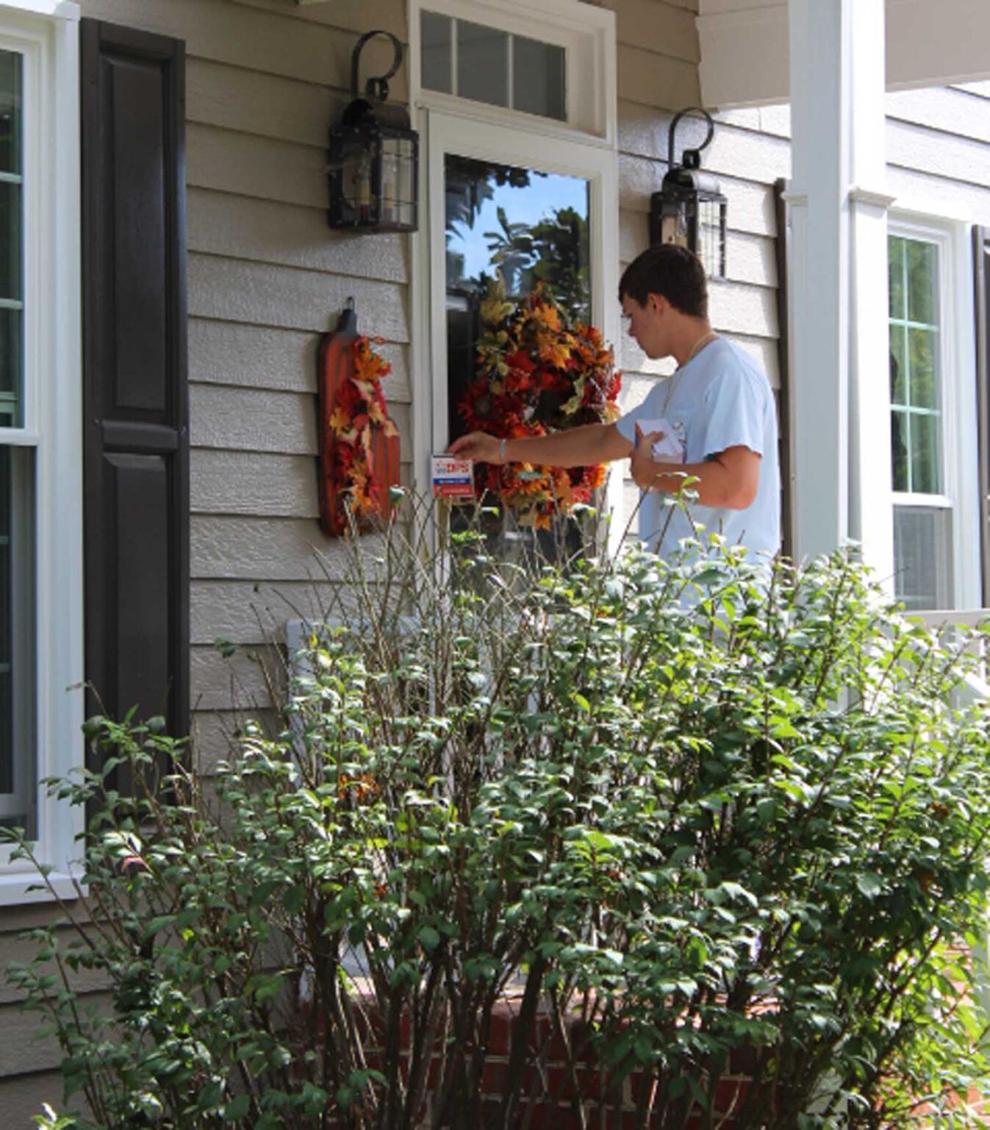 Danville's current sales tax is 5.3%, the state's rate, and the city gets a percentage point of that, which generates about $8.8 million annually. So adding the 1% would generate that much to spend on school construction.
Needed work includes revamping Langston in order to move Galileo Magnet High School on South Ridge Street to the that location on Cleveland Street.
"Galileo is in need of a facility that's safe, with adequate space for learning," Hairston said.
Elementary schools including Johnson, Woodberry Hills, Forest Hills, Park Avenue and others also need renovations to make more room for students inside their buildings.
"We have hundreds of children in trailers," Hairston said, adding that the schools need space suitable for technology use.
Classroom renovations are also needed at GW and its career technical education building is inadequate for teaching and training students for today's careers, Hairston said.
The school needs to be able to bring back welding, plumbing and electrical programs, as well as culinary and hospitality classes, which it currently lacks, she said.
Also, the school's dining area for students needs more space, she said.
"The cafeteria is absolutely too small," Hairston said.
The increased sales tax would generate $141 million over 20 years and pay off the bond, Hairston said.
If the referendum passes, planning for the school projects would begin in December. That would include input from citizens on design work, she said.
Danville School Board Chairwoman Crystal Cobbs said of the needed renovations, "Our community is at a crossroads. There have been significant investments made to make Danville a more attractive place to live, work and play. A part of that vision is to have a world-class public school system. The opportunity to pass this 1% sales tax will have a significant impact."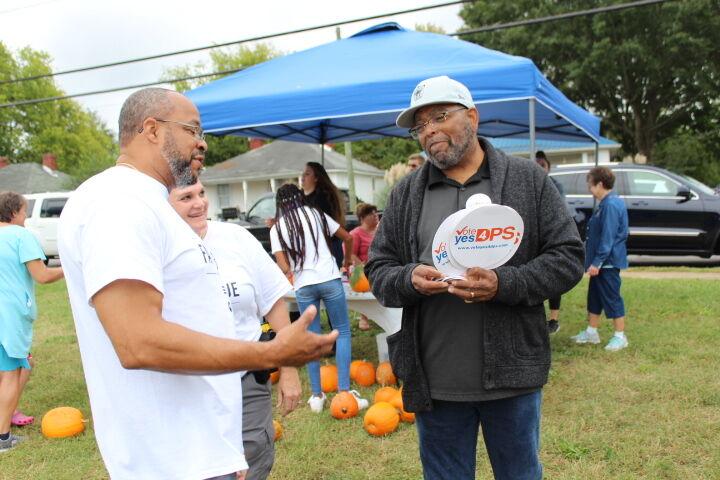 Construction would hopefully start in about a year if the question passes, Hairston said.
"We would like to begin work as early as next fall," she said.
The condition of a school's building, including its classrooms, affects how well children perform academically, Hairston said.
"It can impact learning," she said. "Lighting and air quality, all of these things have an impact on a child's ability to access education."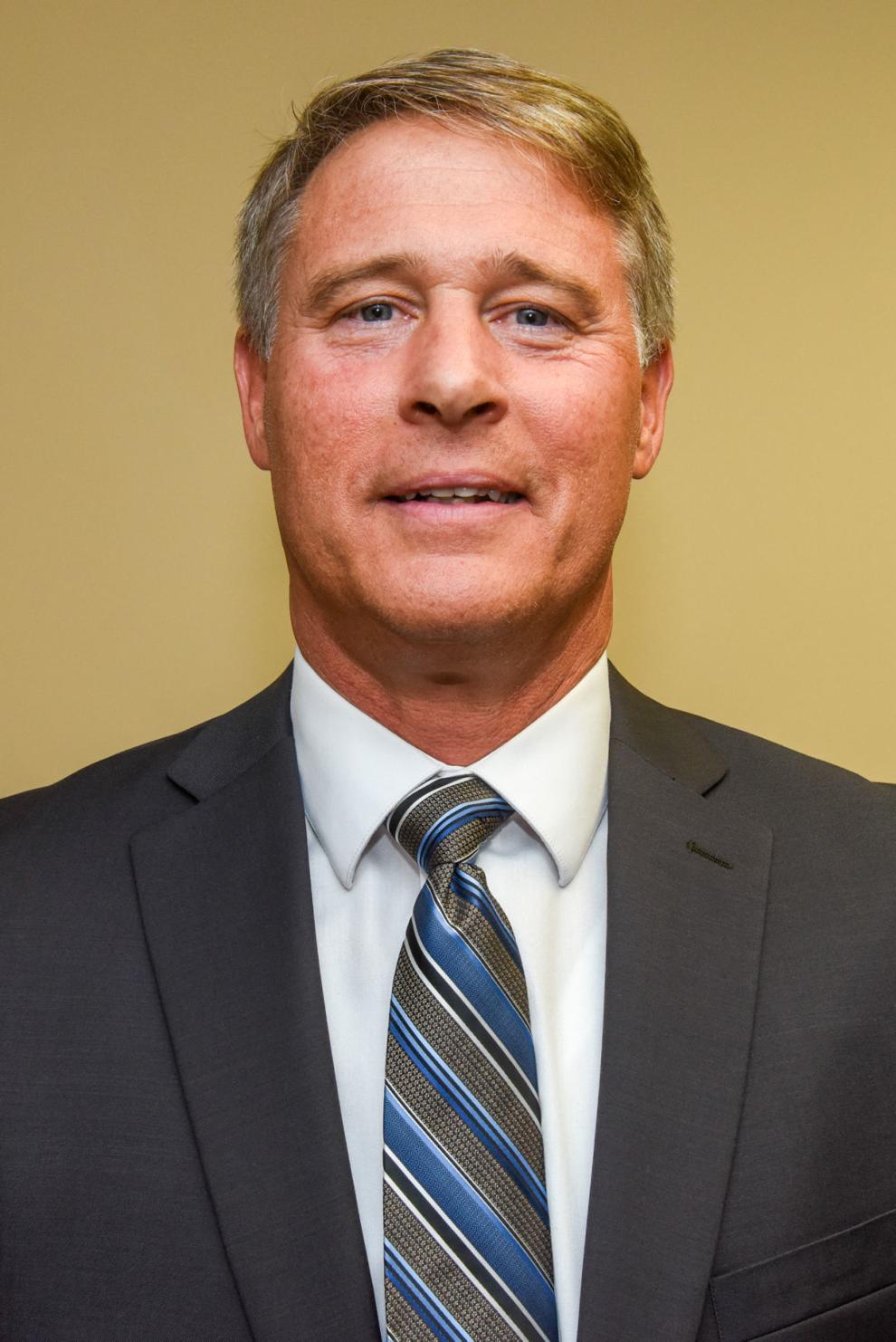 The Pittsylvania County School System is looking at about $66 million of needed capital improvements, said Superintendent Mark Jones.
School officials hope to make improvements at its elementary schools including Brosville, Chatham, Gretna, John L. Hurt Jr., Kentuck, Mount Airy, Southside, Stony Mill, Twin Springs and Union Hall elementary schools.
Most of the projects include additional classrooms and other renovations, as well as upgrades to electrical/mechanical and air systems at Mount Airy, Union Hall and John L. Hurt Jr. elementary schools.
Also, the Pittsylvania Career and Technical Center needs to be expanded to add or expand programs, including auto-technology, emergency medical technician, HVAC, industrial maintenance, nursing and health sciences, and other programs.
"We have both demand from students and also demand from industry workforce needs for skilled graduates," Jones said.
The current sales tax in the county is 5.3%, which includes state and local tax. The local tax is currently 1%.
Eight of the county's elementary schools were built in the 1960s or earlier, Jones pointed out.
Pittsylvania County Board of Supervisors Chairman Bob Warren said increasing the sales tax, along with the county's recent adoption of a new transient occupancy tax and increase in the meals tax, would be another way to avoid raising the tax burden on landowners in the county.
"This board has been consistently working to lower the tax burden on our home and landowners," Warren said in a prepared statement. "We have diversified our revenue stream and continue to look for ways to offset the cost of government."
The 1% sales tax would generate millions of dollars needed for the school renovations and repairs, Warren said.
The sales tax revenue from the increase would generate about $3.3 million per year in the county and would cover about $47 million of the costs at the elementary schools and the career and technical center.
About $12 million of the $66 million will be covered by CARES Act funding to pay for HVAC repairs and replacements and window replacements at six elementary schools and the career and technical center.
Energy savings from solar power projects in the school system would pay for about $5.6 million in roof repairs and replacements at elementary and middle schools and the career and technical center, Jones said.
A $1.1 million performance contract would cover HVAC replacements and repairs at Gretna and Twin Springs elementary schools and Gretna Middle School.