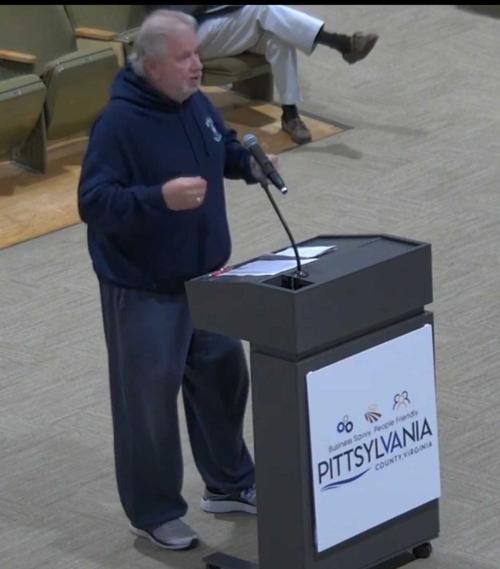 Multiple issues have promoted the leader of Ringgold Volunteer Fire and Rescue to ask Pittsylvania County officials for help covering EMS calls.
"The call volume is so high, I can't handle it," said chief Mike Neal, who oversees operations at the Ringgold facility.
Neal appeared at Tuesday's meeting of the Pittsylvania County Fire and Rescue Commission to ask leaders to consider putting an ambulance — with paid county public safety staff members — in the Dan River district to help with the EMS calls.
After maintaining a 91% response rate for EMS calls during the last fiscal year, Ringgold has responded to 86% of calls so far in this year, the county reported in a news release. That number has dropped to 77% over the past month.
Many factors have converged to create the current situation. At the top of the list is COVID-19, Neal said. He's had 10 members who've tested positive for the illness caused by the novel coronavirus this year. In addition to that, some have been in quarantine because of an exposure, leaving them unable to respond to calls.
Other volunteers — including Neal himself — also have experienced other illnesses that puts them out of commission for a period of time, he said.
Also, some people are working two jobs and simply don't have the extra time, especially when a hospital's emergency department is on diversion. When that happens, it means volunteers have to sometimes spend more than two hours transporting a patient to an available facility.
"People are scared to get on the truck," Neal said addressing the commission. "I don't have time to get home to go to work or I don't have time to make this doctor's appointment."
The diversion issue has caused the same problems across all of Pittsylvania County by increasing the time needed to respond to a rescue call. That leaves fewer volunteers available when other calls come in.
"My priority is to take care of you," Neal said, citing patient care. "Going forward, we're struggling."
After previously hiring contractors to provide backup EMS service, Pittsylvania County Public Safety brought on its own crew of paid EMS staff in the summer of 2020, the county reported in a news release. Two EMTs are stationed 24/7 with an ambulance in Hurt, Chatham and Mount Hermon.
Also, what the county calls a "quick response vehicle" with a driver/EMT is stationed at the former 640 Community Rescue Squad for about 13 hours a day.