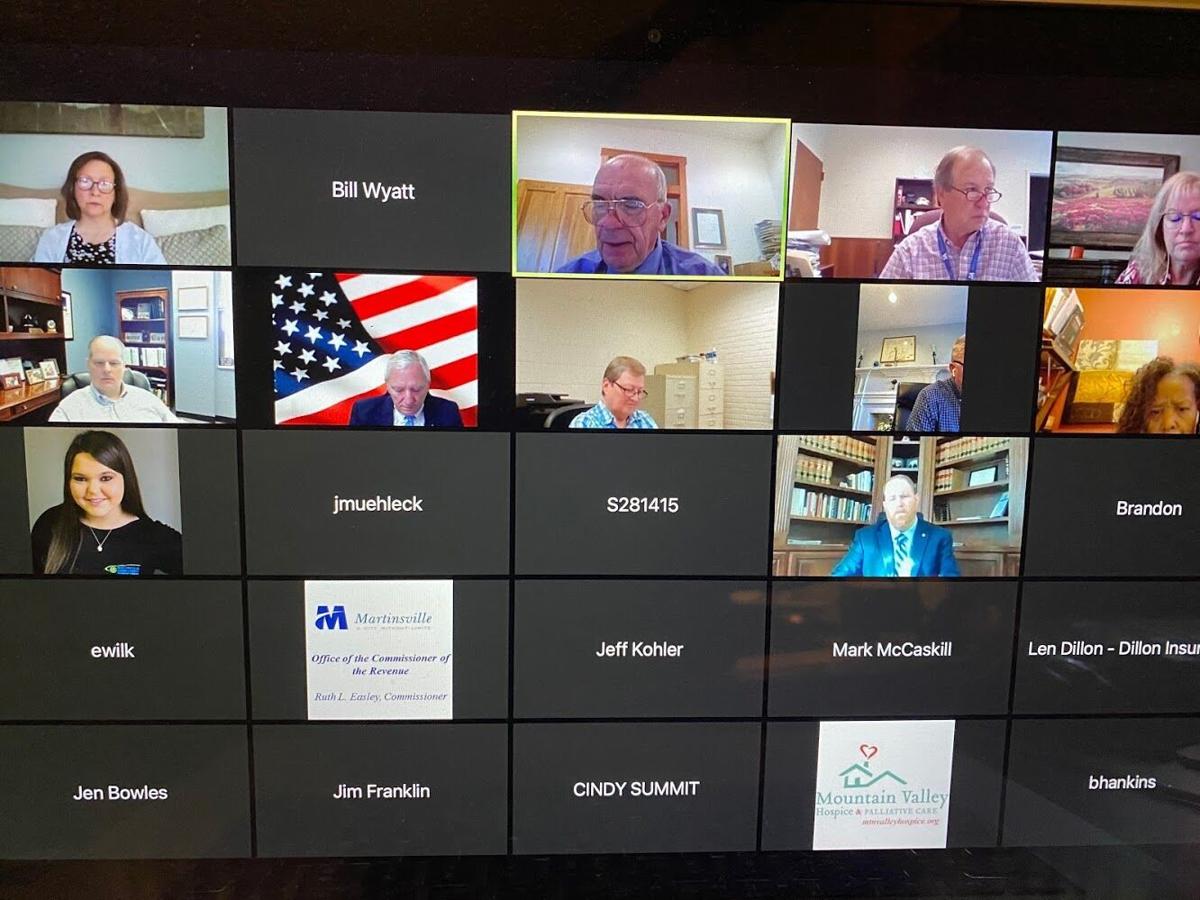 Three of the Republican men who represent this region in the state legislature were steadfastly subdued at Tuesday's annual post legislative update and blamed the state's Democrats in Richmond for broadly neglecting Southside Virginia.
State Senator Bill Stanley, R-Rocky Mount, said he heard a Democrat from Northern Virginia in a committee meeting ask why the state should do anything for the southern half of Virginia when "there's nothing going on down there."
"This is a political jewelry store smash-and-grab," Stanley said. "The attitudes of Northern Virginia and how they think about us is pervasive."
This annual event, hosted by the Martinsville-Henry County Chamber of Commerce, was virtual, which is the same way the members of the House of Delegates met for this year's session.
"We have been meeting via Zoom," Del. Les Adams, R-Chatham, said. "There is a one-party governance in Richmond now and a lot of changes."
Adams said Gov. Ralph Northam's top priority has been legalizing marijuana and described the effort as "way out of line." Recreational use of marijuana becomes legal on July 1.
"The bill was hundreds of pages long, unlike anything you typically see," Adams said. "The regulatory scheme initially was set up to become fully effective after three years, and that's what passed, but when we reconvened, the governor wanted an immediate legalization component, and he got it."
Adams said he believed legalizing marijuana was not good for society, but neither were the executive orders imposed by Northam during the pandemic.
"These orders limit business and prevent people from going on with their lives," Adams said.
Del. Danny Marshall, R-Danville, said he had seen a report in which 25% of small businesses in Virginia had gone out of business during the pandemic — some reports have been higher — and with the minimum wage set to begin an upward climb on Jan. 1, Marshall said he attempted to push the start of the increase forward by a year.
"I put in a bill, and it did not pass," Marshall said. "It failed on a party-line vote."
He said the effort by Democrats to have most vehicles in Virginia powered by electricity is destined to fail because the state does not produce enough electricity to keep them charged.
"We would have to go out of state to bring electricity in, from West Virginia, where they use carbon-based production," Marshall said. "There is a real problem with how this is going to be implemented."
Del. Charles Poindexter, R-Franklin, whose district includes part of Henry County and Patrick County, said he was not a "gloom-and-doom person," but he only saw "one good business bill" come out of this year's session, and that was related to personal protection equipment.
"The composition [of the legislature] is just anti-business," Poindexter said. "You need to be preparing for litigation and labor attorneys to avoid fines.
"Economic development projects are down, and electric rates are going up."
Poindexter said that although revenue in the state was good once, you "peel the onion back" and you find small businesses closing and "big boxes" like Walmart and Lowes breaking sales records.
"This region and small businesses are really hurting," Poindexter said. "My advice is to have seminars on the implications for business, with the new laws, or you'll find yourselves in horrible legal procedures."
Unlike the delegates, state senators met in Richmond this year, but Republicans were not very successful in swaying Democrats away from what they set out to accomplish, Stanley said.
"It's frustrating the Democrats had locked down their agenda, and the governor shut down whole classes of businesses, small businesses, and restaurants, but the big boxes were protected," Stanley said. "The Democrats had a chance to help restaurants, and they chose instead to work on collective bargaining and marijuana laws."
Stanley said the work climate in Virginia includes an increased incentive not to work, and students have been "affected mentally" by being required to learn remotely for an extended periods.
"They [Democrats] want to turn all of our farms into solar, making them the masters of energy so they can feel good about driving in their electric cars," Stanley said.