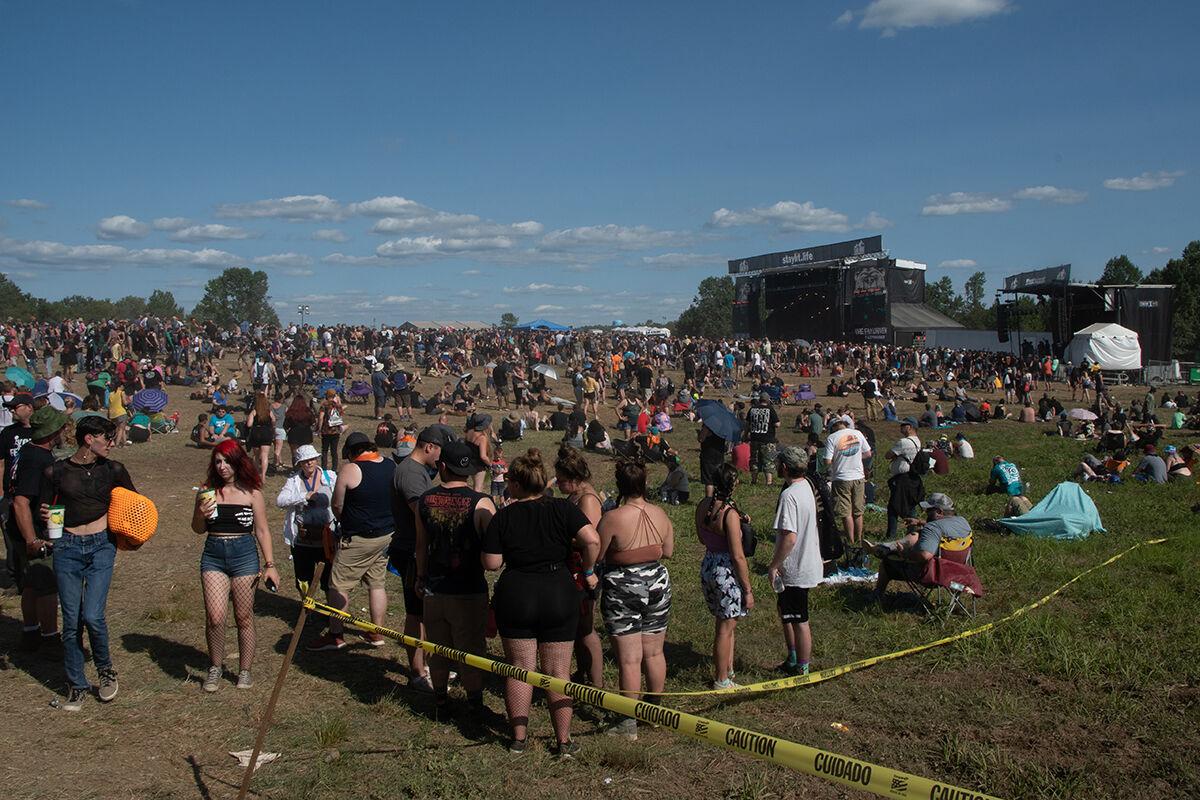 Pittsylvania County has billed the promoter of two recent music events — including the Blue Ridge Rock Festival that drew about 33,000 people over a four-day run — more than $337,000.
The expenses were invoiced to Purpose Driven Events on Sept. 30 and must be paid by Oct. 28.
Billing for events like this is a common practice and allowed under a revised music festival ordinance in Pittsylvania County. While some of the items were planned, many came about "due to insufficient performance from Purpose Driven Events' vendors," county leaders wrote in a news release Tuesday.
The bulk of the billed items were for the rock festival held Sept. 9-12 at the Blue Ridge Amphitheater in Blairs. On the second morning, the promoter asked the county to take over all operations outside of the festival gates, government officials reported.
The duties included transportation, sanitation and traffic control.
The final invoice of $337,592 — not including meals taxes — incorporated a wide variety of government services and private entities including city and county schools.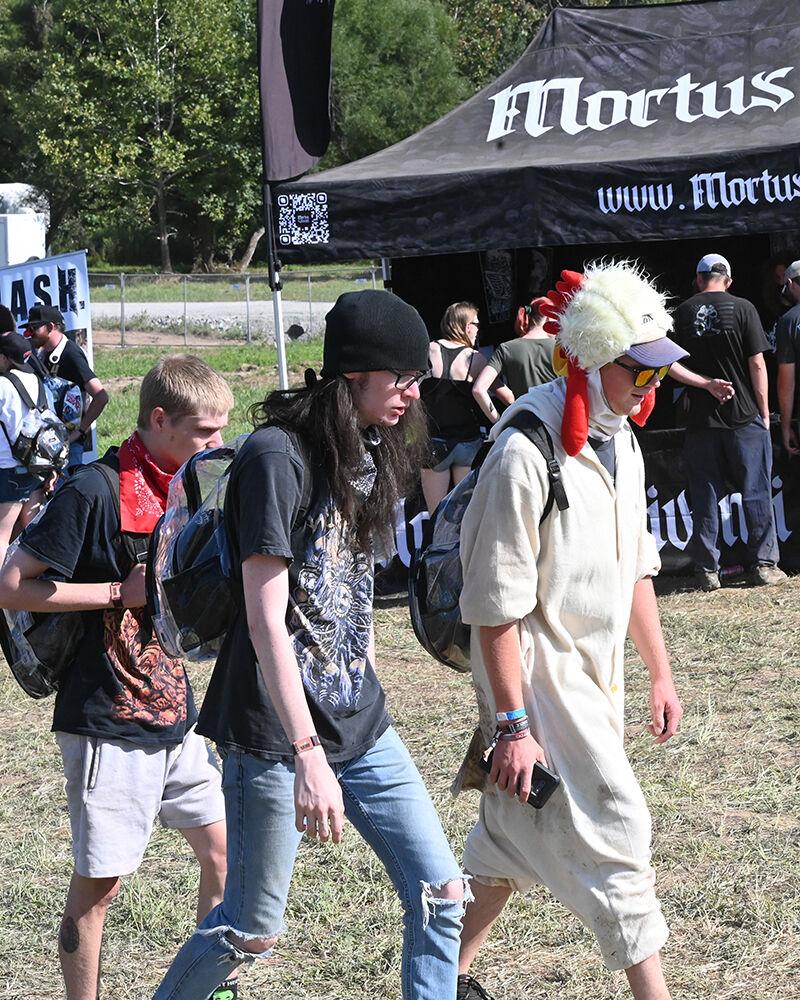 A cash bond of $500,000 from Purpose Driven Events was deposited before the event.
"If we do not receive full payment of $337,592.29 by October 28, 2021, we will deduct the full amount from the remaining Bond on hand and then wire the remaining $11,854.20 to the appropriate account as outlined in your September 29th email," Pittsylvania County Administrator David Smitherman wrote in an Oct. 1 letter to Jonathan Slye, of Purpose Driven Events. This letter was sent after an amended meals tax report was received, also taken from the bond.
"Before the festival began, I spent many hours working on administrative tasks related to the festival that fall under my normal job duties, and these costs were not billed to the promoter," Pittsylvania County Administrator David Smitherman said in a statement. "However, just as it would not be fair to the taxpayers for our public safety department or sheriff's office to work this kind of event without being compensated by the promoter, it would not be appropriate for me to spend nearly 60 hours helping to manage a private event without Pittsylvania County recouping those costs."
For Smitherman's time, the county billed $8,775 representing $150 per hour for 58.5 hours, according to the invoice. In all, more than $150,000 in employee income was part of the charges, officials said.
"Mr. Smitherman came to the festival site because of the issues that were being reported about the inadequacy of the operational management of the festival," Pittsylvania County Sheriff Mike Taylor said in a statement.
On the morning when the county took over outside operations, Smitherman called a meeting with promoters and the contractors.
"The Virginia State Police, along with myself and many other agencies, were in attendance to address unacceptable issues with the festival's operations," Taylor said. "Jonathan Slye spoke to the fact that some of his contractors had just simply walked away from their responsibilities or failed in the duties to the event."
The county administrator then organized myriad operations including transportation, waste management and lighting issues.
Pittsylvania County Schools charged $43,628 for bus rentals — 12 vehicles at $300 per day for three days — along with $26,078 for employee compensation, invoices show. Purpose Driven Events was billed $50 per hour for shuttle drivers.
Danville Public Schools also provided bus and other services at a cost of $13,378.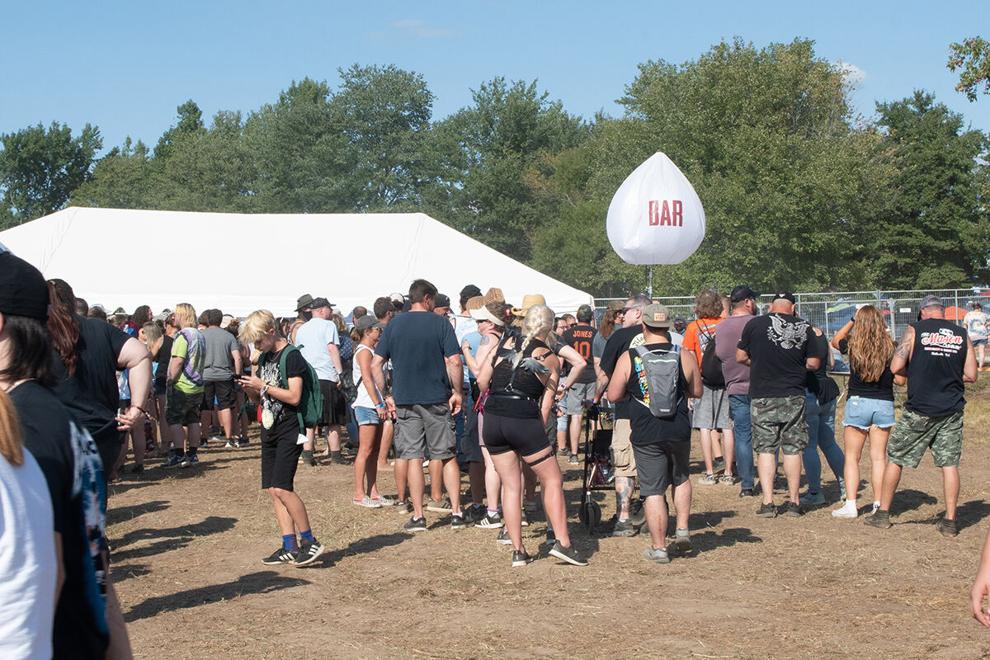 The city of Danville charged $11,721 for labor, message boards, a light tower and an ATV from the fire department. The city also provided vehicles for trash collection.
"As managers of Pittsylvania County's budget, this Board strives to be fiscally responsible in every way," Bob Warren, chairman of the Pittsylvania County Board of Supervisors, said in the statement. "With the Blue Ridge Rock Festival, we worked with the event promoter and county staff to ensure that this event did not cost our taxpayers."
Pittsylvania County Public Safety's bill was $177,472 that included employee pay and emergency vehicle rentals.
Floor Care Specialists in Danville billed $46,421 for clean-up after the festival. The charge includes 686.65 hours of labor — at $60 per hour — along with equipment rental and supplies.
"Many of our staff, as well as staff of other area organizations and government agencies, worked diligently over the weekend to alleviate some of the issues facing the event and ensure the safety of all attendees and our citizens," Warren said.