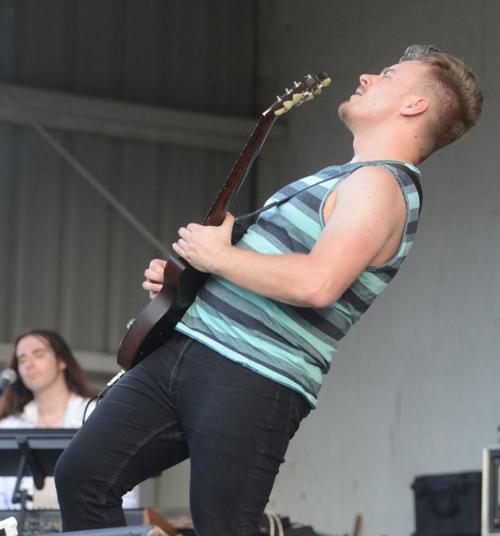 Propelled by upcoming events planned at a Blairs amphitheater — including a rock festival in September — Pittsylvania County is looking at changing its musical festival ordinance and inviting residents to a public information session Wednesday evening.
During the Pittsylvania County Board of Supervisors meeting in April, members froze accepting applications for upcoming music festival until the 30-year-old ordnance could be updated, the county reported on its Facebook page.
"This new Ordinance, which is scheduled to be presented at the May meeting, will serve as a comprehensive regulator of future events and festivals in Pittsylvania County," county leaders said in the post. "This will bring all regulations up to date to protect our property owners and residents and ensure that events can proceed safely."
In March, Purpose Driven Events announced plans for Blue Ridge Amphitheater — formerly known as White Oak Mountain Amphitheater — and started promoting events for 30,000-capacity facility in Blairs by summer.
In a news release, the company said it bought the nearly 300 acres in Blairs because of its location between Lynchburg, Roanoke, Danville and Greensboro, N.C. It also touted the layout would allow for scalable events, meaning the capacity could be as low as 5,000 but have the ability to reach up to 30,000.
"Blue Ridge Amphitheater is a massive game-changer for this market," Chief Executive Officer Jonathan Slye said in March. "While we have been able to bring many notable acts to this region in recent years, the launch of this venue will allow us to deliver a tier of talent many did not believe could routinely come."
Representatives from Purpose Driven Events will be at Wednesday's information meeting to provide details and plans for upcoming events. One of those festivals, according to its website, will be the Blue Ridge Rock Fest planned for four days in September.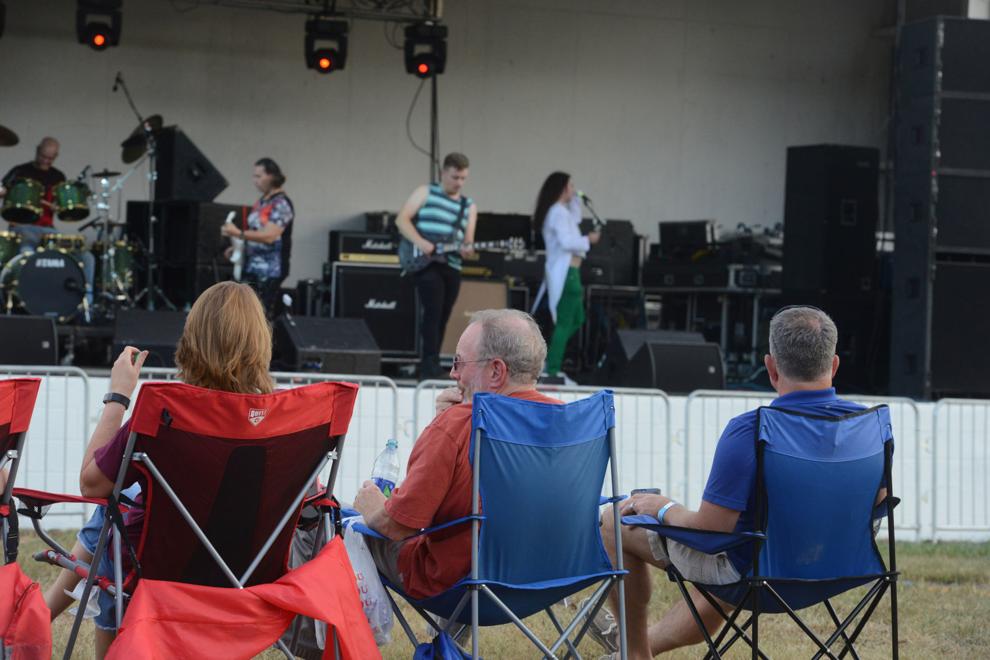 In September 2019, Absolute Journey — a tribute band for Journey — kicked off a Ridge Classic Rock Festival at the then-White Oak Mountain Amphitheater. That festival offered performances from tribute bands, alcohol and food, and games.
The meeting at 7 p.m. Wednesday will be streamed live on the county's YouTube and Facebook pages. Residents also may attend in-person at the Pittsylvania County ECC Auditorium at 39 Bank St. in Chatham.
A group of residents worried about the noise and excess traffic planned to gather last week to discuss the impact on the upcoming festivals.
As far as the ordinance, very little has changed over the years. That's why supervisors are looking to make alterations. A formal public hearing on those tweaks will be held at 7 p.m. May 18.
"These updates are intended to better protect Pittsylvania County residents and property owners while ensuring that music festivals can safely happen in our county," county leaders wrote Monday afternoon on Facebook.
Some of the changes include regulating fire and EMS coverage for events, along with traffic control, insurance coverage, bonds to ensure compliance, security and crowd control, and lighting and noise spillover, among others, the county reported.
Also, an overall site plan that shows the layout of the festival would need to be approved by Pittsylvania County Community Development under the proposed change.