Caesars Virginia has issued a request for proposals for construction of its upcoming casino and hotel resort at the former Dan River Inc. site in Schoolfield.
Bids are due in early January and the goal is to select a general contractor for the project that month, said Caesars Entertainment senior vice president of development Robert Livingston, who spoke to Danville City Council during its meeting Tuesday night.
The goal is to mobilize the contractor on site in the spring, with construction on the new buildings — including the hotel towers — to start soon thereafter, Livingston said.
"We will be looking for a contractor with the capacity to mobilize quickly to get this project underway in the spring," Livingston told City Council.
Representatives from national and regional construction firms were in Danville last week to meet with Caesars' design and construction team and walk the Schoolfield site, he said.
Construction including demolition and abatement at the old mill site started in September to get the property ready for new construction, Livingston said.
The date for the groundbreaking for the casino's construction will depend on mobilization of the general contractor and the weather, he said.
A team is still assessing the most economical way of removing the former finishing building, which would likely begin in March or April and continue into the summer months due to the time it will take to clear or repurpose the debris, Livingston said.
"It will be a lengthy process," he told Council.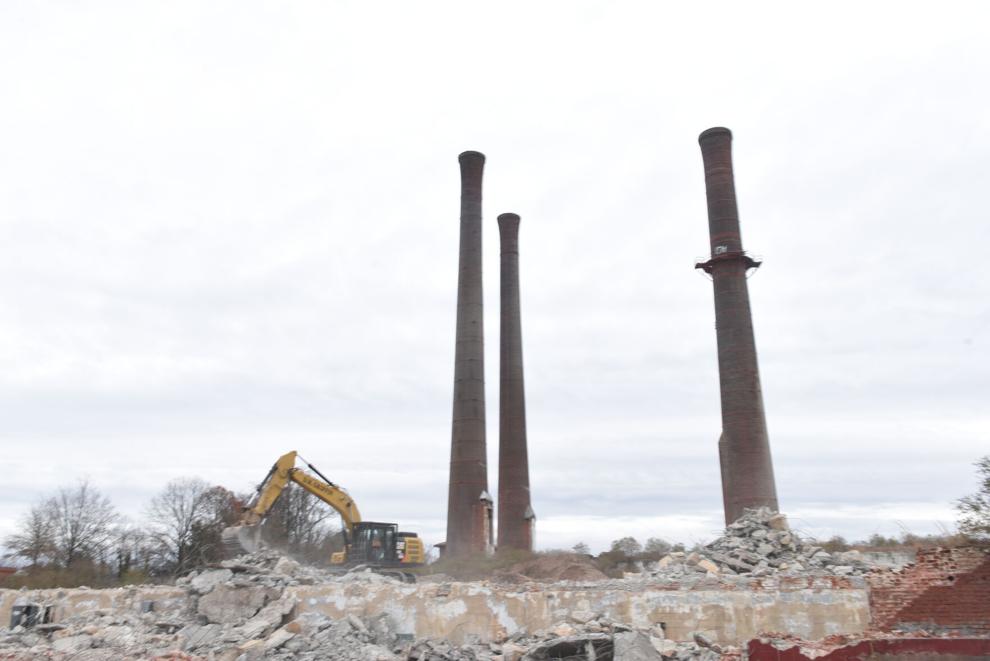 However, the demolition process will not slow down the project, he said.
"Construction will begin in other areas of the site, so debris removal and crushing will take place simultaneously with the new construction," Livingston said.
In addition, he reiterated Caesars' commitment to providing opportunities for minority-owned contractors in the project.
"We are asking each general contractor bidding on this work to explain to us their track records in working with minority contractors," Livingston said.
The general contractor Caesars selects will be expected to hold outreach and informational sessions with interested suppliers and contractors, he said.
Caesars will be engaged with as many local contractors and suppliers as possible, but will have to use outside parties for more specialized aspects of the project, he said.
"The Danville construction market is not quite big enough to cover everything in this project," Livingston said. "We're super excited about putting as many local folks to work on this project as humanly possible."
Plans include a $500 million destination resort casino.
There will also be 500 hotel rooms inspired by local scenery. There will also be a spa, pool area and fitness center.
The casino will feature more than 1,400 slot machines and table games, Caesars Sportsbook and WSOP Poker Room, a live poker room named for and carrying the spirit of the legendary World Series of Poker with 25 tables, Caesars Entertainment has said.
Meeting and convention space will total 40,000 square feet with an entertainment venue to accommodate up to 2,500 guests. There also will be restaurants and bars. Nine hundred construction jobs will be filled as well as 1,300 operational jobs.