After several years in the making, the riverfront park is finally on its way to becoming a reality.
On a rainy Friday morning, local officials broke ground on the ambitious project during a ceremony at the park's 4-acre future site between King Memorial Bridge and the upcoming Dan River Falls development at the former White Mill building.
Blair Constriction is the contractor for the $12.68 million project.
"It will be a place not only to view and interact with the river, but a place to gather as a community for social and recreational activities," Danville Mayor Alonzo Jones said during the event attended by local officials and community leaders.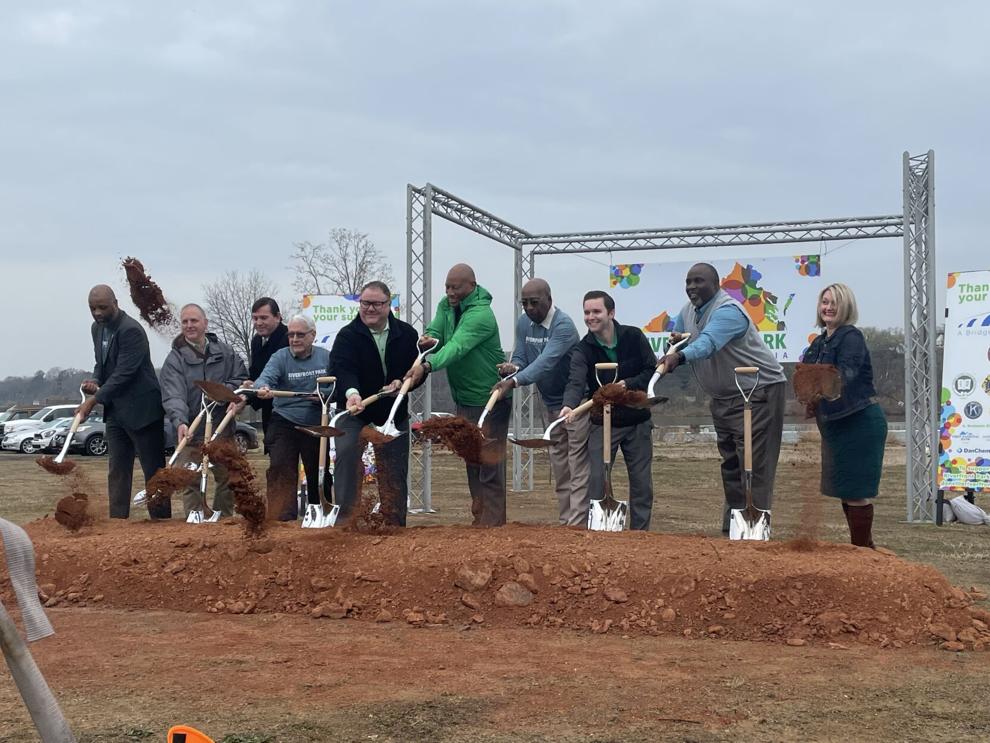 "We are about to break ground on the most meaningful, most impactful and most fun public improvement project recommended in our award-winning River District redevelopment plan," said City Manager Ken Larking.
It received financial support from foundations, the state, businesses and private donors totaling more than $7.1 million, Larking pointed out. The site of the park is also special because "this is the spot where Danville was founded many years ago," he said.
"It [the riverfront park] will be the setting for millions of memories for people of all ages and backgrounds," Larking said.
The park will include a street-level entrance on its southeast side — from Main Street and Memorial Drive — with an "artistic feature" to lure visitors. Those entering the park will then step down to a water feature — an interactive fountain and spray pad.
That area drops down about 10 feet and leads to a circular lawn. Open green space makes up a large portion of the park, which also would feature a staging area that could be used for small performance events. There would be an elevated walkway/viewing pier stretching about 20 to 25 feet above the park and part of the Dan River.
In the northern portion of the park close to the river, the Riverwalk Trail would snake across the park, bordered by green space. The trail would be 20 feet wide. A step-down terrace would lead to the river's edge.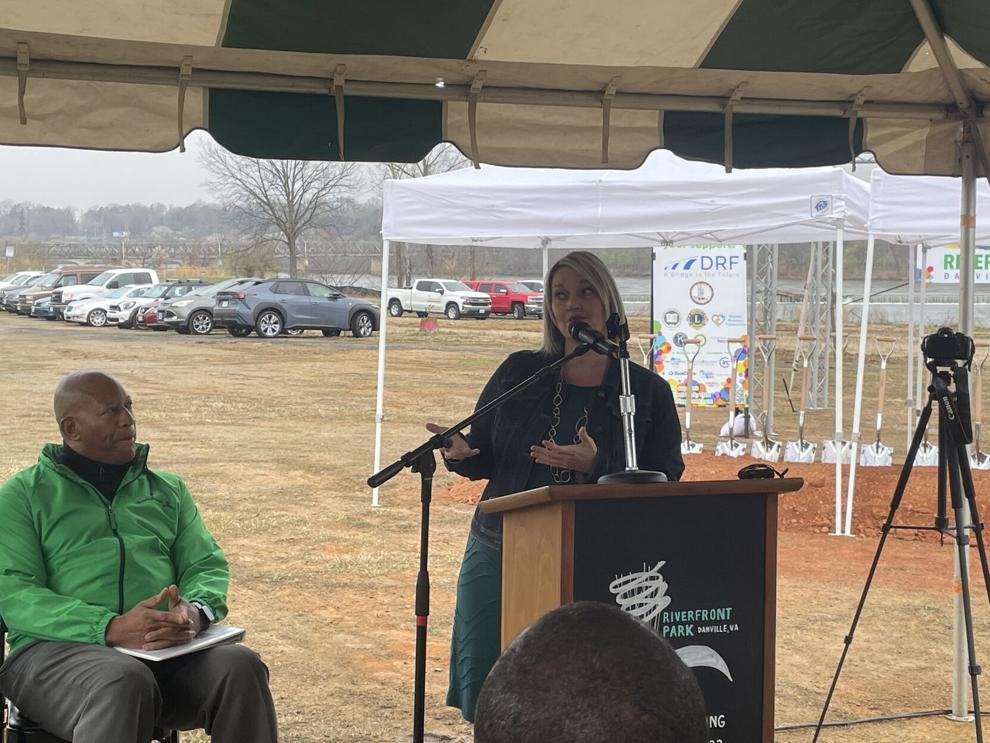 A small children's play area would be at the western side of the park.
Parks are one way to attract people to the community and retaining residents here, said Diana Schwartz, CEO of the River District Association.
"In order for us to continue drawing people in, bringing our kids back and keeping people here, we have to have a high quality of life and a high quality of place, and parks are one of the ways to do that," Schwartz said.
State Sen. Frank Ruff, R-Clarksville, said of the project, "With the beauty of the river, the beauty of the people here, it can be a great, great attraction for a lot of people from a lot of areas."