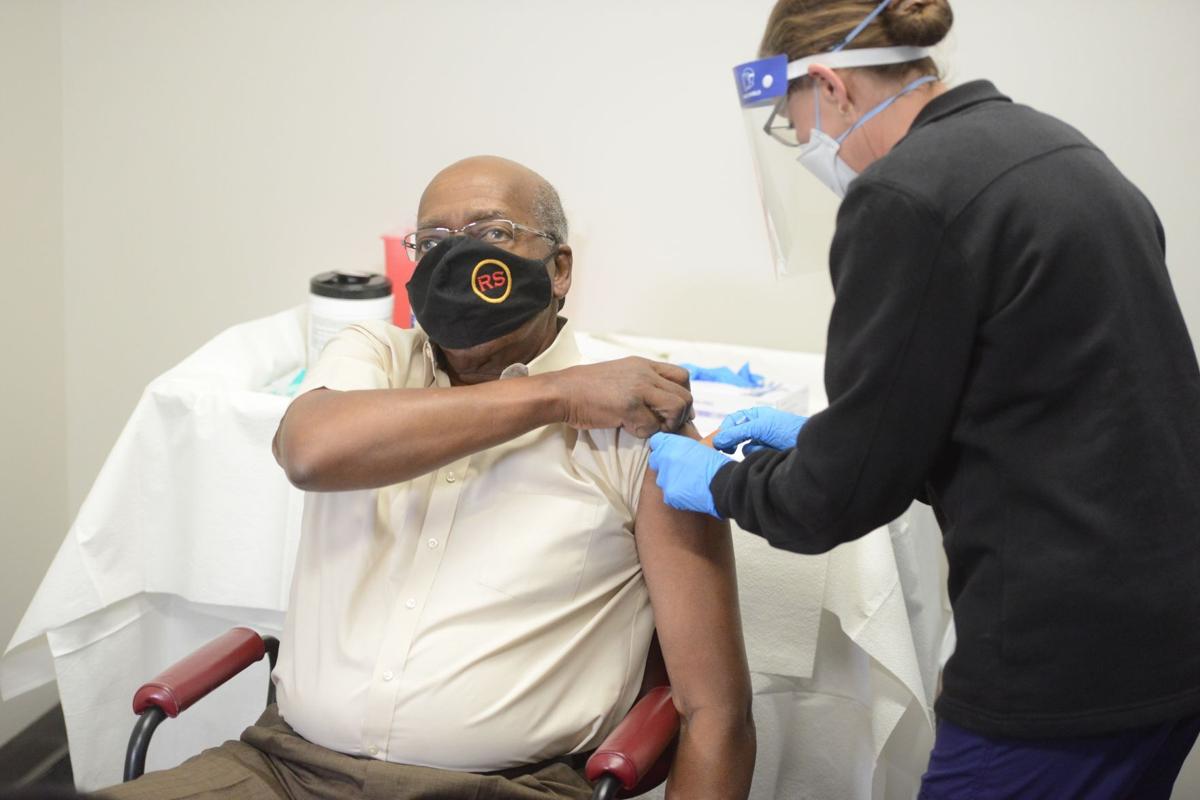 One week into Phase 1b of the COVID-19 vaccination distribution in the Pittsylvania-Danville Health District, there appear to be two certainties: The vaccine is in high demand, and it is difficult to obtain.
In response to the high demand, the health department and the city of Danville announced an online portal Friday, giving those who wish to pre-register for the vaccine a way to do so.
"Vaccine demand is overwhelmingly higher than supply," Dr. Scott Spillmann, director of the health district, wrote in an email earlier in the week, when he also described an "avalanche of phone calls."
The online portal is now meant to alleviate that influx of phone calls.
Anybody can pre-register to receive the vaccine, but those determined to be in Phase 1a or 1b will be given priority. Health care personnel and residents of long-term care facilities fall in Phase 1a. Phase 1b includes frontline essential workers in various industries and individuals 65 years old and above, as well as people ages 16-64 with high-risk medical conditions.
Because of how many people fall into Phase 1b requirements, Spillmann said he expects it to take several months before everybody who is in that phase who wants a vaccine can receive one. Similarly, anybody who pre-registers through the portal may not receive a phone call or email from the health department to confirm an appointment for several weeks or even months.
That delay is already becoming apparent for some of the frontline essential workers in Phase 1b.
"My understanding is we have more people wanting to get the vaccine than we have slots or vaccines available right this minute," said Capt. Richard Chivvis, spokesman for the Danville Police Department. "We have officers who have tried to sign up and have to wait for the next opportunity."
Chivvis did not have numbers available to show how much of the police force has signed up to receive the vaccine, let alone how many officers have already received it, but he confirmed the process has started, albeit slowly.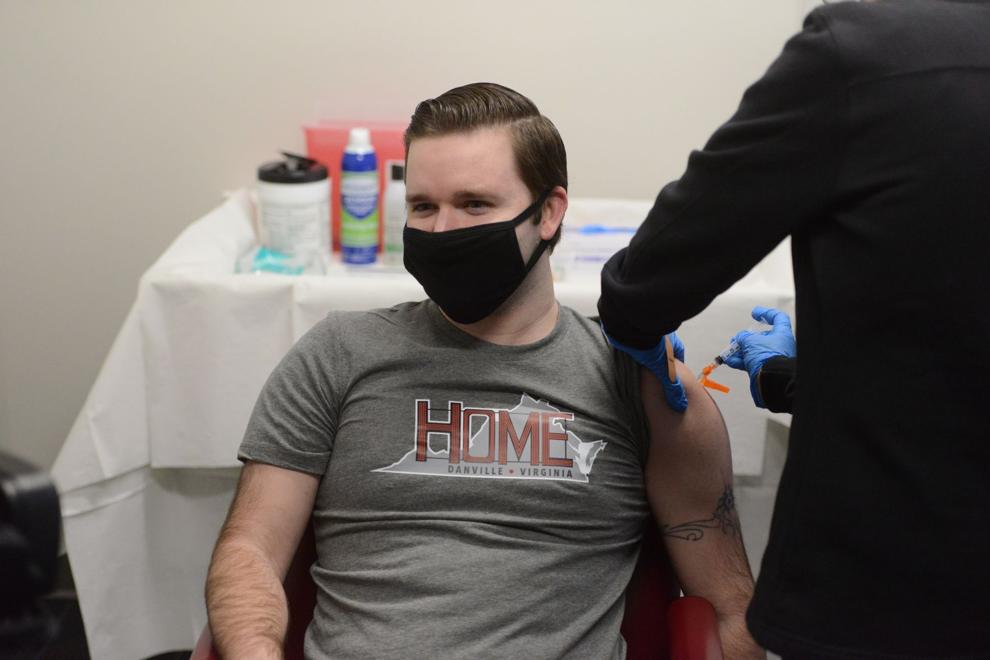 The same is true for first responders and sheriff deputies in Pittsylvania County, where vaccinations have started, but they are hard to come by.
"Before it even started we had people inquiring about how they get it and when they would be able to get it," said Chris Slemp, the Pittsylvania County public safety director. "Yes, there is that [demand]."
According to the Virginia Department of Health's online vaccine dashboard, 1,147 doses of the vaccine have been administered, with only 107 people fully vaccinated, as of Friday evening. In Danville, there have been 1,748 vaccine doses administered and there are 199 fully vaccinated people.
Tim Duffer, the deputy fire chief in Danville, said about 25% of firefighters and emergency medical personnel have been vaccinated to this point — though they had access starting in Phase 1a because they also provide patient care.
He said some of the city's first responders have put off signing up for the vaccine because they may still be skeptical about its safety and effectiveness.
"We still have people who are kind of waiting," Duffer said. "I guess they want to see the first group go through."
A formal recommendation has not been made for first response units or police department personnel to receive the vaccination, but the city has provided various sorts of information about the vaccine to quell any fears about it.
"We're not forcing it," Duffer said. "At this point the city's not, and I don't know of any plans to ever mandate it. It's still a personal decision for people and their health care provider. We're just offering time slots, and they have to sign up if they want to go."
Chivvis added that it's a "personal health decision," though Danville Police Chief Scott Booth has told department employees he hopes they make what they feel is the safest decision for themselves and the community.
Slemp, on the other hand, said he openly encourages first responders in the county to consider getting the vaccine.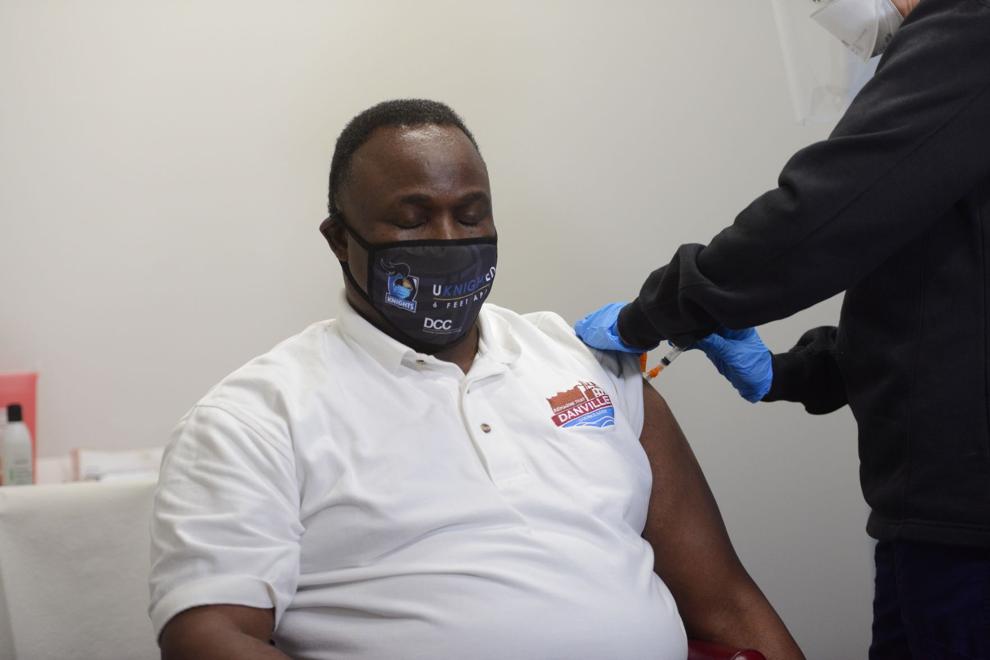 "The last thing we need is several of our first responders to get COVID, because it really can cripple us," he said. "The hospitals are already struggling trying to keep up with what they have. The people that are taking care of the people, we've got to stay as healthy as we can stay."
Schools and government
With few exceptions, teachers and staff members of Danville Public Schools and Pittsylvania County Schools were unable to receive the vaccine during the first week they were eligible for it.
Both school divisions have collected names and contact information for those interested in receiving the vaccine. Those lists have been passed on to the health department.
Most now have to wait their turn. Some received vaccinations during a large-scale vaccination event Saturday at Averett University.
During Thursday's Danville School Board meeting, Superintendent Angela Hairston said more than 500 school district employees expressed interest in receiving the vaccine once it is available. There are about 1,100 employees for Danville Public Schools.
"We are currently working with the local health department to develop a plan to distribute the vaccine," Anne Moore-Sparks, the Danville Public Schools community outreach and business partnership specialist, wrote in an email this week.
Similarly, Pittsylvania County Schools Superintendent Mark Jones wrote in an email the school system is "coordinating vaccine administration" with the health district and that school nurses have signed on to help assist in that process.
"Once the vaccine is available, the Health District will contact us," Jones wrote.
City Council vaccines
Meanwhile, members of Danville's City Council received their vaccinations on Thursday afternoon at the PATHS Community Medical Center.
Phase 1b also prioritizes "officials needed to maintain continuity of government," according to the health department, which is how the council members, not all of whom are over 65, were able to receive the vaccine.
"City officials are included in this phase, and it's real important that those who have a lot of public contact are vaccinated also," said Marsha Mendenhall, CEO of PATHS.
Mayor Alonzo Jones spoke briefly about community leaders setting an example for others to follow. He wants people to believe in the effectiveness of the vaccine.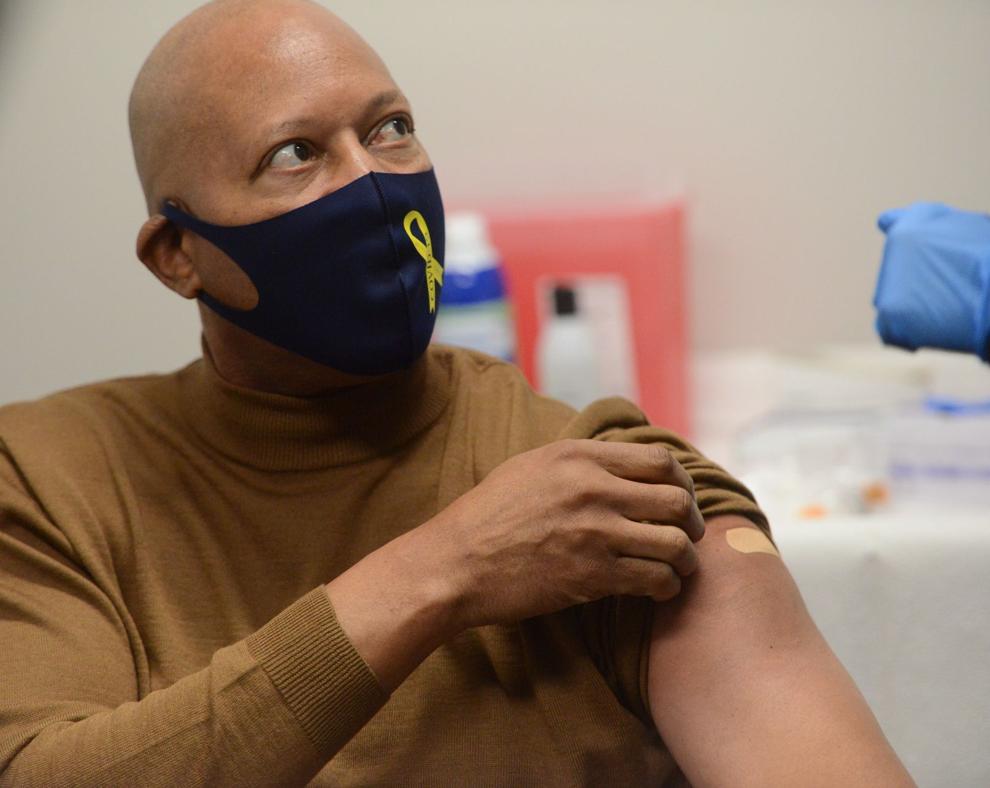 "City Council is taking a step, and some of the city staff as well, taking a step to let the community know how important this is," he said.
Danville Vice Mayor Gary Miller, a local cardiologist, has already received his two doses of the vaccine, but he was present on Thursday to see his colleagues receive their first shot.
Miller said he learned recently that separate surveys of current PATHS patients and hospital workers showed less than 50% of respondents were willing to receive the vaccine. Given the still-looming danger of the virus, he reiterated the mayor's comments about how vital it is for the vaccine to be widely adopted.