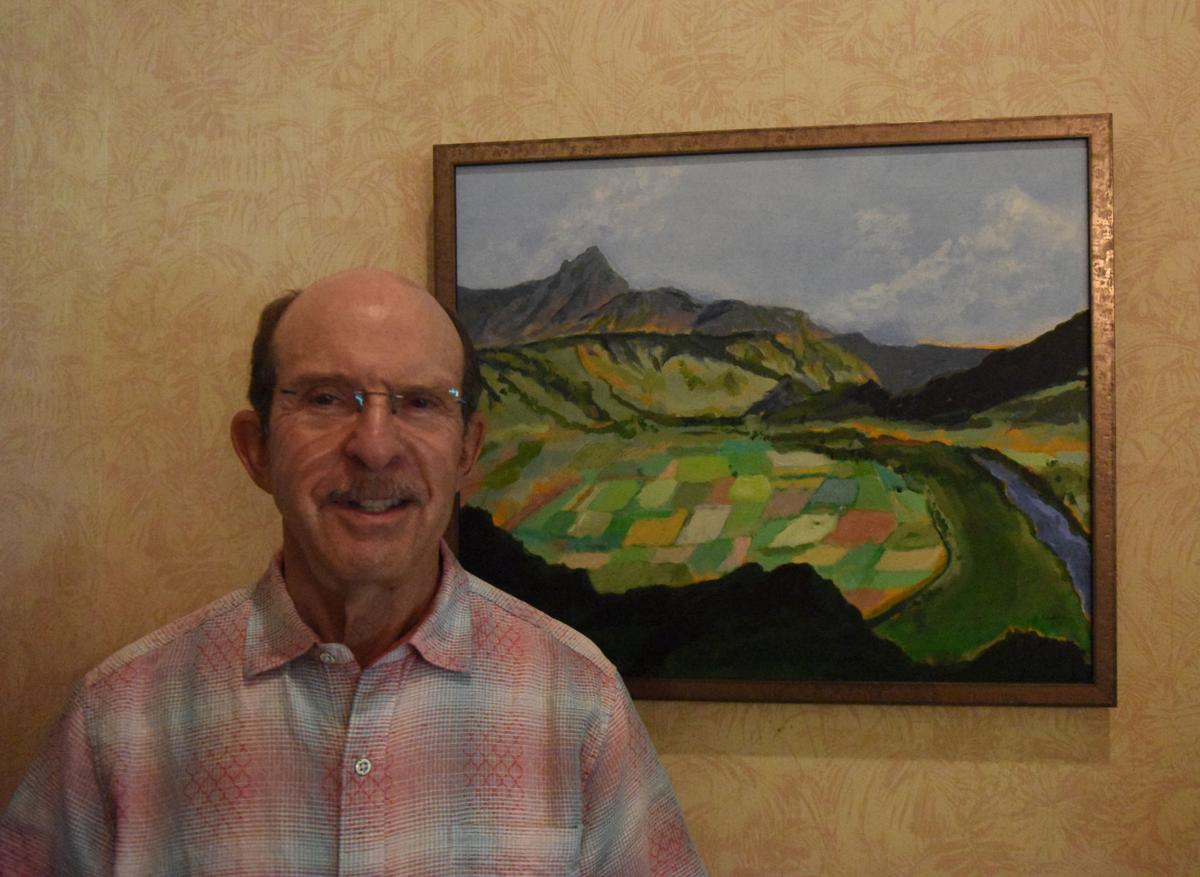 Former mayor Sam Kushner has been retired for 10 years and spends his time on his biggest passion — painting. 
The 74-year-old artist practiced law in Danville for nearly 40 years before retiring at 65. He also served on Danville City Council from 1976-86. 
He has no desire to run for City Council to serve out the remainder of Adam Tomer's term that ends on June 30, 2022. That is why the council seems to have picked him to fill the seat for the next few months until a special election is held in November. The council was expected to appoint Kushner to the seat at its regular meeting Tuesday night.
"I thought maybe I could make a contribution even though the term is going to be brief," Kushner said Tuesday morning at his Windsor Heights home. "I don't think I could do much harm in four months and I thought maybe I could do a bit of good."
He confirmed to the Danville Register & Bee he will not seek Tomer's vacated seat in November. 
"That is my commitment," he said. 
Tomer resigned from his position on the council in late May, saying in a statement that he has accepted a job elsewhere that will not allow him "the time or ability to serve the citizens of Danville."
His last official day on council was June 30. 
Danville City Council agreed to a vote of intent by a 6-1 margin during a special work session Thursday to vote to appoint Kushner during its regular meeting Tuesday night.
Council members Madison Whittle opposed and Larry Campbell Jr. was absent. 
Councilman Gary Miller said Kushner was chosen because of his commitment not to serve on council for the long-term. 
Selecting Fred Shanks, who lost his bid for reelection in May, or Sheila Baynes would appear to be an endorsement, Miller said. Shanks and Baynes were first runners-up this year and in 2018, respectively. 
Appointing Kushner takes the selection out of the political arena and lets anyone run and voters choose who they want in November without the appearance of council influence, Miller said.
"We thought it would be best to do an interim person and let the people choose in November," Miller said.
Mayor Alonzo Jones agreed.
"It's best to give it back to the citizens in November," Jones said. "It gives them a chance to run in the special election if that is what they choose."
Kushner said someone with the city approached him about serving as an interim councilman. He would not reveal who the person was or whether it was a member of the council.
"I'd rather not say," Kushner said. 
As for his hobby, Kushner paints landscapes as well as portraits. He has pieces from photos he's taken at national parks and is working on a double portrait of two of his grandchildren.
Last year, he completed a portrait of his father, Sam Kushner, who practiced law for 50 years in Danville. 
But painting isn't his only joy. He also helps his wife, author and retired English professor Faye Solomon Kushner, with gardening around their home. 
"I'm her number-one assistant," he said. "I take direction from her."
As for city matters, the business of local government is to provide services to the public and deliver them efficiently and with the best possible use of public resources, Kushner said. 
Danville must continue to grow in order to best serve its citizens, Kushner added. The only way to do that is to attract new businesses and industrious citizens, he said. 
"Danville is competing with hundreds of other small cities in the Southeast," he said. "Most are economically distressed, so we have to be as aggressive as possible to make our community the most receptive and inviting to new individuals and industries."
There was no application process for the appointment to council due to time constraints, Miller said. The special election, he added, is only four months away and an application process would have taken weeks to complete. 
"That would have drug on for two or three weeks or more," he said, referring to review of applications and interviewing applicants. 
Also, there are no controversial matters City Council must address between now and November, Miller added. 
"I don't know of any major, hot-button decision we have to make between now and November," he said. "It's not budget time. There's really not much else coming up."
Crane reports for the Register & Bee. He can be reached at (434) 791-7987.
Get local news delivered to your inbox!
Subscribe to our Daily Headlines newsletter.