Bonita Troy knew something was wrong in her neighborhood in the Old Mayfield Road area Sunday morning. 
"I was in the kitchen and I pulled my blinds back and saw smoke," Troy said during an interview at the front door of her home Monday morning.
That's when she called 911.  
"I just knew something wasn't right," she said. 
Authorities are investigating a suspected arson and homicide at a residence at 152 W. Prospect St., a property tucked away on a narrow dirt road off Old Mayfield Road in Pittsylvania County just outside the Danville city limits. 
According to a news release from the Pittsylvania County Sheriff's Office, a neighbor reported smoke coming from a home in the community at about 10 a.m. Sunday.
Firefighters found two men dead inside.
"Law enforcement was notified and responded to the scene," a news release from Devin Taylor stated. "From evidence found at the scene, law enforcement is investigating the matter as an arson and homicide."
The bodies were transported to the Medical Examiner's Office in Roanoke for autopsies. The identities of the two males are being withheld pending the results, according to the news release.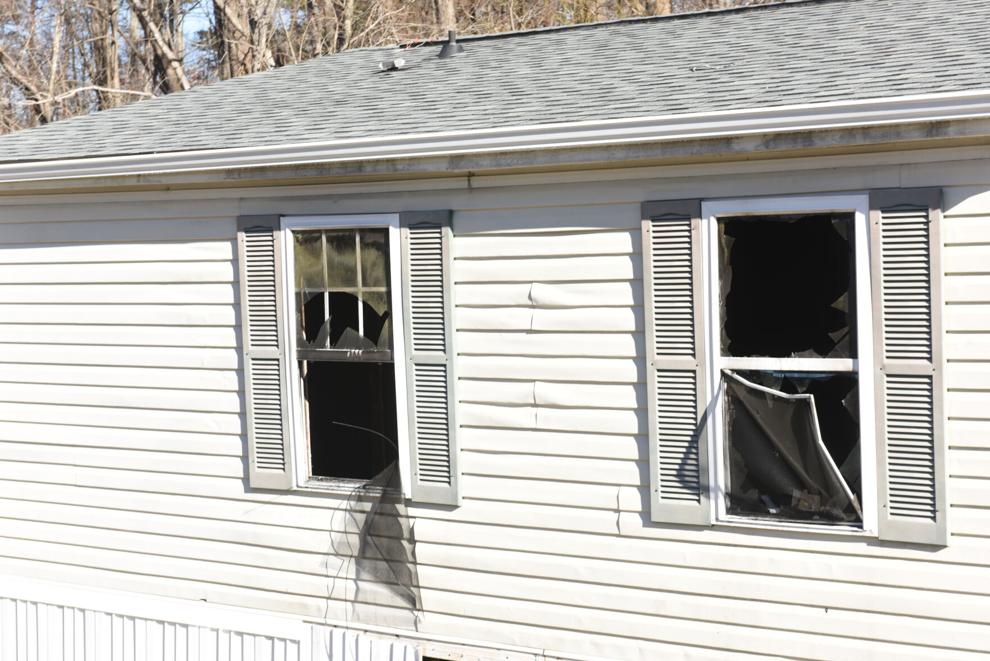 In addition to the sheriff's office, the Pittsylvania County fire marshal, the Pittsylvania County commonwealth attorney, the Danville Police Department, the Virginia State Police and the Joint Terrorism Task Force are also investigating.
Neighbor Christopher Vaden said he was awakened by gunshots at around 4 or 5 a.m. Sunday, hours before the fire. 
"I said, 'Lord Jesus, what in the world is going on?'" Vaden told the Danville Register & Bee. 
It is not clear whether the gunshots and the fire were connected. 
Neighbors who spoke to the Danville Register & Bee described a stable community. 
"There are a lot of older people," West Prospect Street resident Rhonda Bowman said. "For the most part, it's fairly quiet."
Neighbors gave conflicting statements about whether anyone lived at the residence where the incident occurred. 
"I didn't know them," Troy said when asked about the two males who died. "They kind of stayed to themselves."
But Bowman said no one lived at the property, but she saw vehicles leaving and entering the property on a regular basis.
Either way, the incident has unsettled residents in the community. 
"It's too close, it's way too close because nothing like that happens down here," Troy said. "I just hope they catch the people who did that."
No arrests have been made. Anyone with information regarding the incident may call the Pittsylvania County Sheriff's Office or the Pittsylvania County Crimestoppers at 800-791-0044.