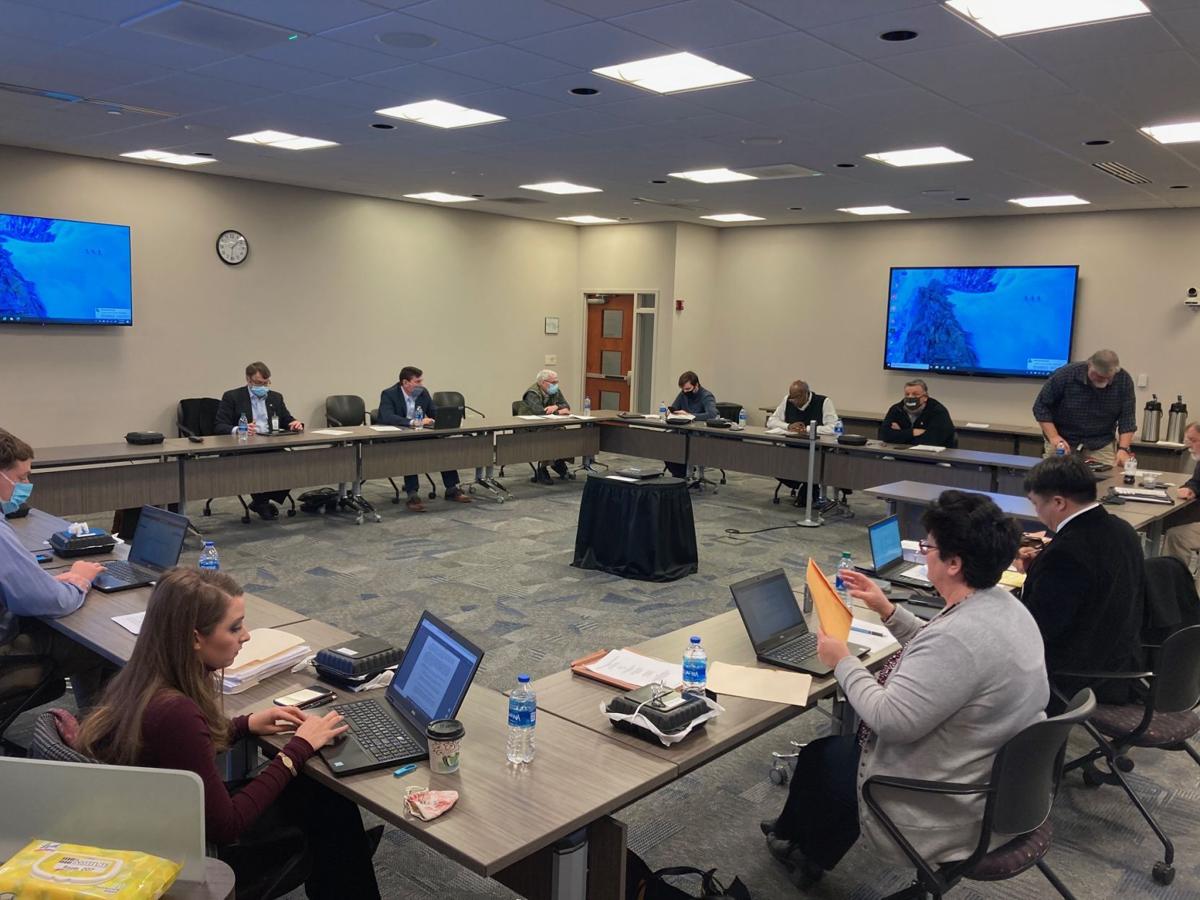 A 30,000-square-foot shell building could be built in the Cyber Park, where officials from Danville and Pittsylvania County say they hope to attract an advanced manufacturing industry.
Whether the $2.8 million facility is constructed depends on approval by separate industrial development authorities for Danville and Pittsylvania County, whose boards both meet Tuesday.
The Danville-Pittsylvania Regional Industrial Facility Authority voted, 4-0, during its meeting Monday at the Institute for Advanced Learning and Research to approve a ground lease agreement among the RIFA and the two industrial authorities for installation of the building. 
"The shell building is filling a need, given the  limited number of available properties in the community," Danville Economic Development Director Corrie T. Bobe told the Danville Register & Bee following the board's meeting. "This will be the only publicly owned shell building available at this time."
Several industries have expressed interest in sites at the Cyber Park, Bobe said. 
A $1 million grant from the Virginia Tobacco Commission will pay toward the project, with the city and county sharing costs for the remaining $1.8 million, pending approval from their industrial authorities.
RIFA — a joint entity that includes Danville and Pittsylvania County — would lease about 20.2 acres to both IDAs to construct the building, a parking lot and driveway. The Cyber Park is owned by RIFA.
The lease calls for construction of the building within two years.
Rent would be $100 per year, and the city and county would be responsible for all real estate taxes, insurance and maintenance and/or utilities.
The city and county IDAs would have the right to buy the lot after Sept. 1, 2022, for $1,000, according to the agreement.
The lease agreement initially would have only been between the RIFA and the city's IDA, but RIFA board member Bob Warren wanted the county to be part of the project.  
"If we sell the building, we're in it together," he said. 
Warren proposed a substitute motion to table the resolution for further discussion, but Bobe pointed out the tobacco commission grant expires in January.
"This was an old grant that had not been implemented," Bobe said, adding that construction materials can take a while to arrive, given delays caused by the COVID-19 pandemic. 
"I'm concerned about the timelines and commitment we have associated with those timelines," she said. 
"I just don't believe 30 days makes that big of a difference," Warren responded. 
RIFA board member Lee Vogler proposed an amended motion to include the county IDA, pending approval of both industrial development authorities. Warren withdrew his motion, and the board approved Vogler's, 4-0.