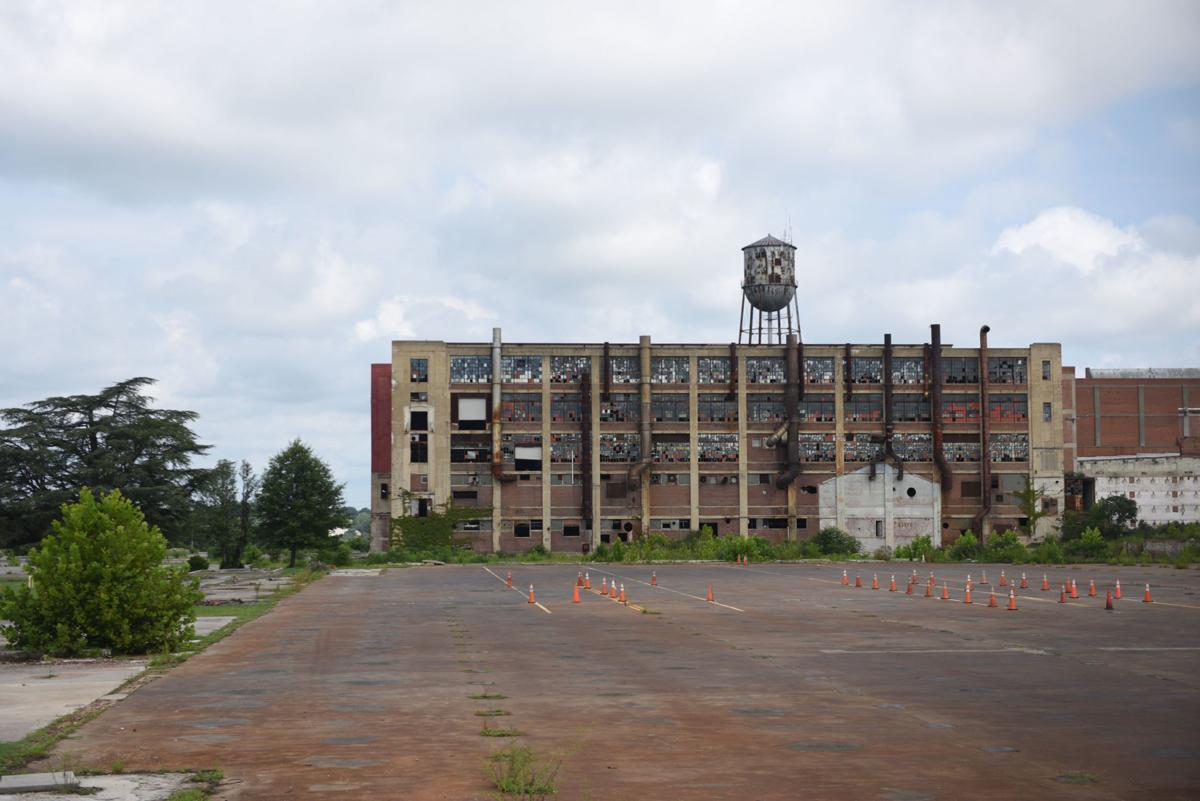 The city will refinance the Danville Industrial Development Authority's debt on the Schoolfield property purchased by Caesars Virginia.
Danville officials will not use revenue from the $5 million Caesars Virginia purchase of the property to pay off the debt from when the Danville Industrial Development Authority bought the property in 2013.
Danville City Council voted 8-0 Tuesday night to refinance the existing bond from the IDA's purchase. City Councilman Larry Campbell was absent.
Council made its decision because the city's financial advisor, Davenport & Company, recommended that the debt from the IDA's purchase of the Schoolfield property, as well as other properties, be refinanced over its remaining life. City Council and city staff held a planning retreat in February to determine best use of casino revenue. Davenport was also included in that session.
"The city staff did their homework and they recognize and realize that this is the best option for us at this time," said Danville Mayor Alonzo Jones.
The IDA purchased the Schoolfield property along West Main Street, and other properties in the city, for about $7.2 million. About $4 million in debt remains, with about six years left to pay it off, said Danville Finance Director Michael Adkins.
Annual payments on the debt have been about $650,000, Adkins said, adding that he hoped refinancing of the bonds could cut the current 3.37% interest rate in half and reduce the annual payments to around $450,000.
"We have this cash in hand [from the Caesars purchase of Schoolfield] and we can go ahead and start projects that have been on the community's wish list," Adkins said.
The city will send out requests for proposals to solicit interest rates from banks, he said.
The refinancing, in addition to a separate bond anticipation note to be issued to fund economic development initiatives in 2022 and 2023, takes advantage of low interest rates, reduced debt service on the IDA bond, and minimizes the need to use unreserved fund balance over the next two years, said City Councilman Lee Vogler. That will help the city build up its unappropriated surplus, or rainy day fund, from 20% to 30% of the amount of money in its general fund, he pointed out.
"These actions will be viewed positively by [bond] rating agencies and will enable the city to consider raising our fund threshold sooner," Vogler said. "This will help us raise the threshold of money kept in our rainy day fund from 20% to 30% much sooner, which will improve our bond rating and put is in a small group of localities with such a high bond rating."
As for money from the casino, the city also received a $15 million payment from Caesars Virginia following voter approval of its casino resort project at the former Dan River Inc. site in Schoolfield.
During the February retreat, City Manager Ken Larking said about $5.9 million needs to be set aside for the $17 million police station project at 2291 Memorial Drive, which is expected to be complete in spring 2022.
Money also needs to be spent toward the $10 million to $11 million planned riverfront park project at on a 4-acre site on Memorial Drive near the King Memorial Bridge, improvements at Danville Regional Airport, blight eradication and neighborhood revitalization, and other projects, Larking said.
The city also expects $38 million in annual revenues from the casino after it begins operating.