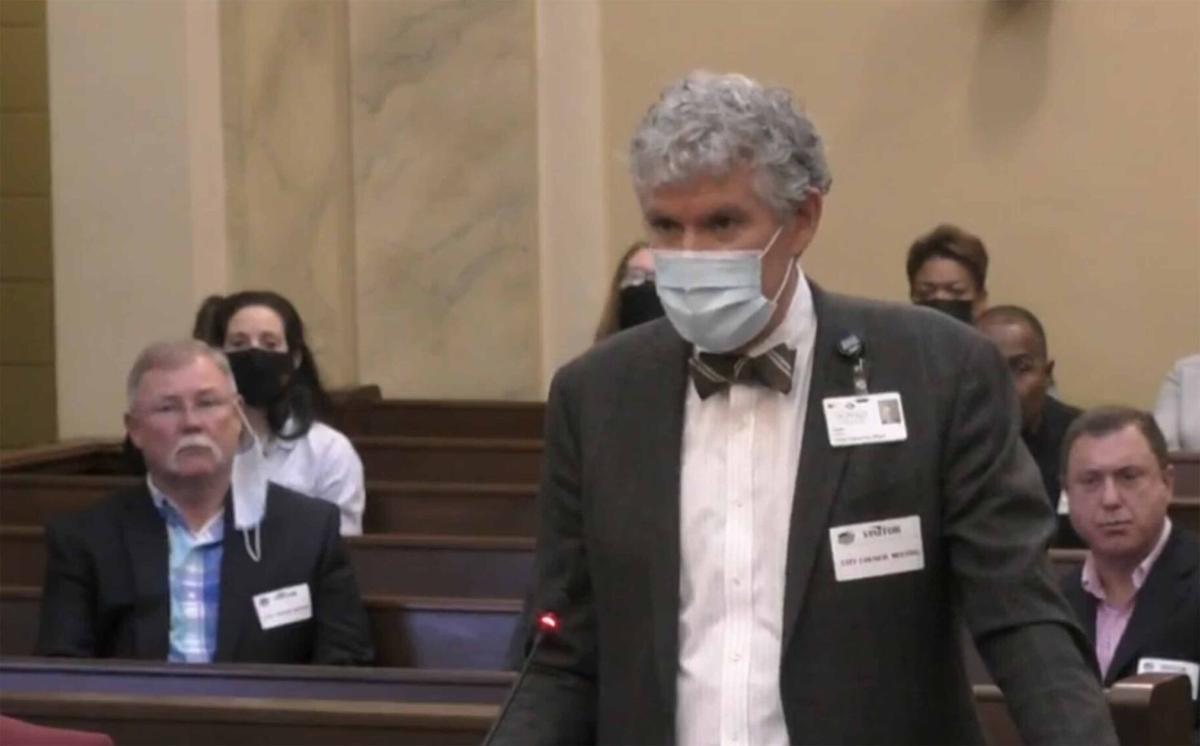 The hospital has lost 40 nurses since the start of the year, a trend playing out across the nation as professionals exit a field dominated by pain and suffering and threatens to extend into a second pandemic year.
COVID-19 patients — mostly all unvaccinated — are taking spots that used to be occupied by people suffering heart attacks, strokes and cancer.
The emergency room is constantly flooded with sickness.
Even with a dwindled workforce and influx of patients, the staff finds "ways to stretch," Sovah Health-Danville CEO Alan Larson told Danville City Council this week. But officials remain limited on staff who can take care of those needing help.
"We've never had patients waiting in the emergency department on a ventilator before, which is currently a regular thing," he said.
Larson, also the market president for the Sovah Health umbrella that includes the Martinsville hospital, addressed leaders to first update the city on what he called a "challenging year," but then to drill down on the country-wide problems being felt at a local level.
And even though COVID-19 patients are starting to decline, the "still significant" number of those with the illness caused by the novel coronavirus counted for 20% of the hospital's census this past week.
In Danville, the hospital is down about a dozen nurses in the intensive care unit, the area reserved for the most critically ill people. All of the COVID-19 patients in ICU are unvaccinated, Larson pointed out.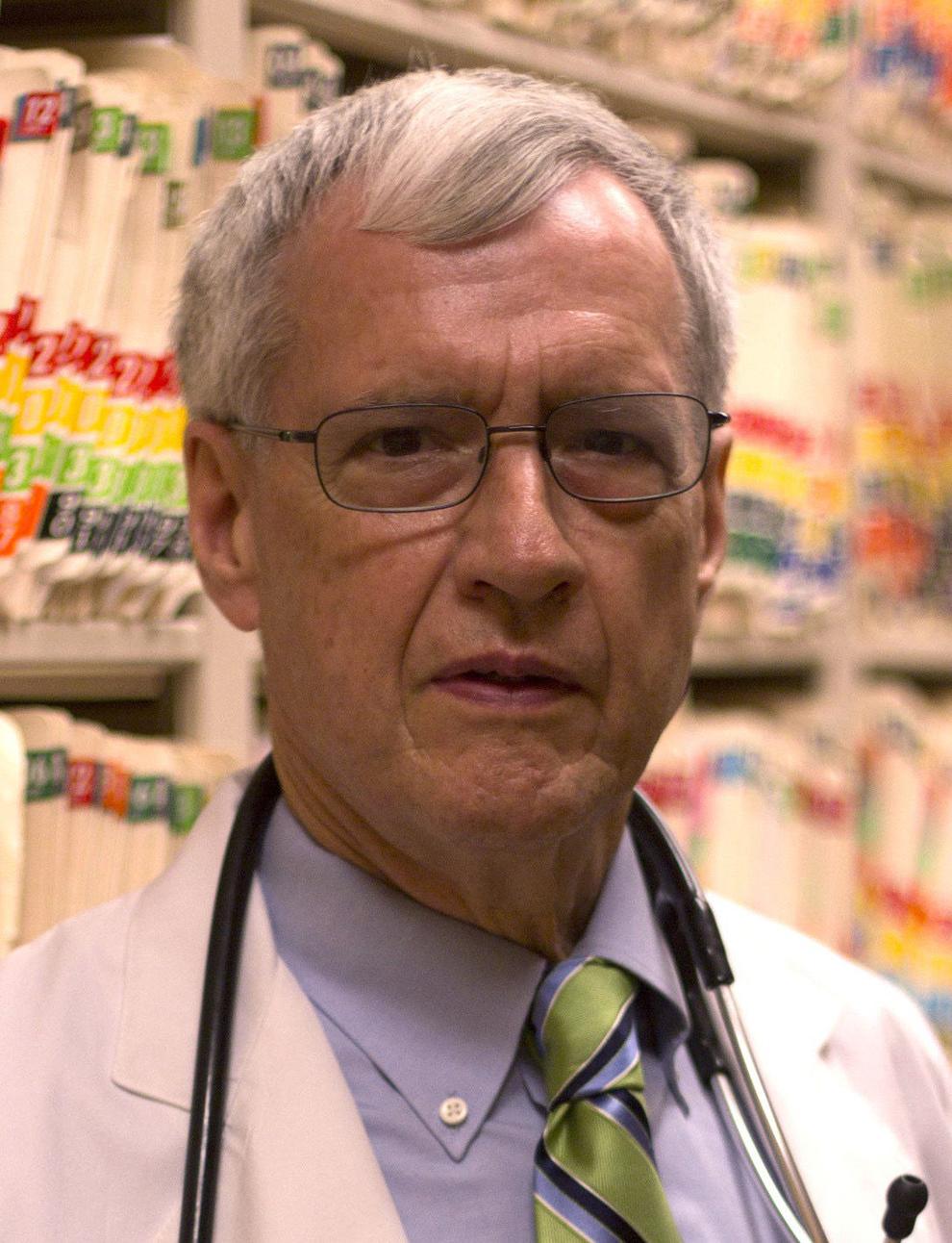 "The nursing staff is really, really getting tired," said Dr. Gary Miller, a City Council member and cardiologist who sees first-hand the daily struggles of those diagnosed with COVID-19.
He knows some students in nursing schools who have dropped out, ultimately leading to fewer people wanting to enter the field.
"That's not just here, it's all over the country," he explained this week. "They are just beat down."
The solution? It lies in a little miracle vial that first came onto the scene late last year. The trick is trying to get more people to get the proper doses of protection. That amounts to roughly half of the adults in Danville and Pittsylvania County who are still not fully vaccinated.
That's where Larson is stepping in. He appeared before City Council to "plead with community and all of its leaders to encourage vaccinations."
Larson admitted a very small percentage of people hospitalized for COVID-19 have been vaccinated. But the vaccines work as designed and those patients never have to be sent to the ICU. Instead, they are treated and discharged.
Standing together
Larson's plea comes two days before about a dozen health organizations encompassing Southside and Southwest Virginia jointly issued a statement in the face of increased demand and strained resources.
The upturn influx for hospitals is two-fold. First, people who put off care during the pandemic no longer can do so and are flooding the system. The delta variant dealt the second problem by sending a surge of residents — some in their 30s — to hospitals for care. Some, even the younger ones, don't make it out alive.
When a hospital gets to a point it can no longer accept patients, it goes on what's known as diversion.
"Diversion is a temporary, precautionary measure that hospitals take when their current volume of patients exceeds their emergency department's ability to treat additional patients promptly," the joint statement said. "When a hospital goes on diversion, area EMS teams will take incoming patients to the nearest emergency room that is not on diversion, giving the first emergency department time to decompress."
This has happened many times locally.
"These are in fact challenging times, I think challenging for all of us, and the hospital is no exception," Larson said Tuesday night.
He said he's working with the Danville Life Saving Crew to help lessen the burden on the emergency departments, also a point addressed by the joint statement.
When an illness isn't life-threatening, a primary or urgent care facility should be the first place to visit. Anyone who wants a COVID-19 test should avoid going to the hospital. A list of pharmacy and other testing sites is available online at www.vdh.virginia.gov/coronavirus/covid-19-testing-sites.
Another weapon
Sovah Health has deployed another weapon in the coronavirus fight: monoclonal antibody therapy.
This treatment is designed for people who only have a mild case of COVID-19 and don't need to be admitted to the hopsital.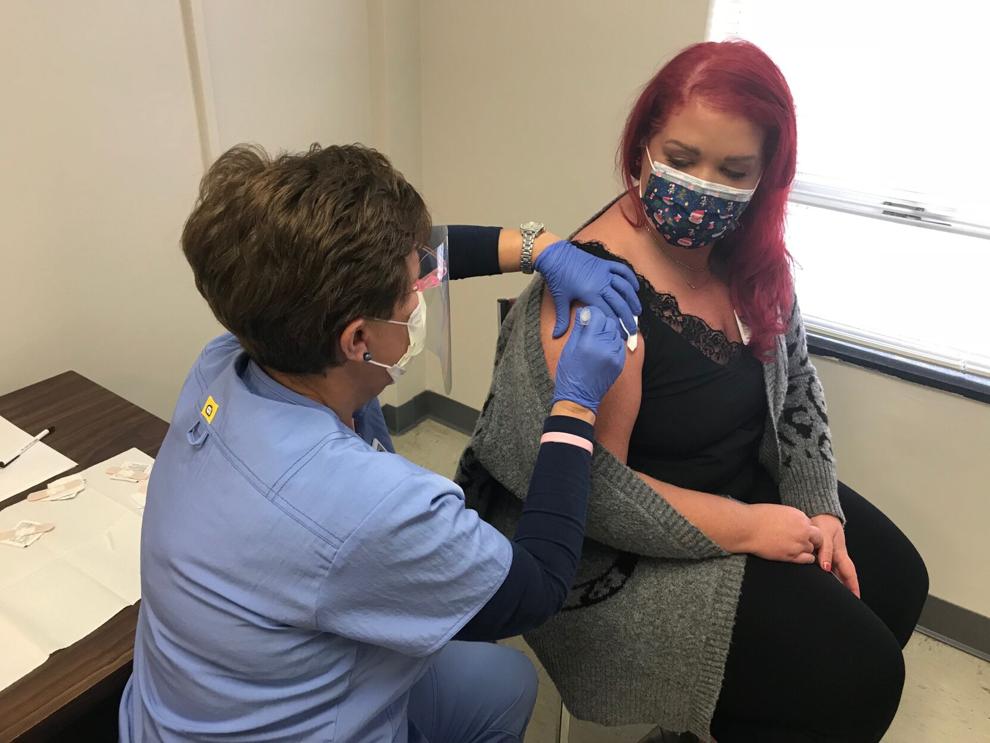 It requires an order — basically a referral — from a primary care physician, Dr. Sheranda Gunn-Nolan, market chief medical officer at Sovah Health, explained to the Register & Bee on Friday.
"Patients must meet specific clinical criteria including a lab confirmed COVID-19 positive test, stable enough to not require hospitalization, be within 10 days of symptom onset, and has been exposed to a COVID-19 positive patient and meets the risk profile for benefiting from the therapy," she said.
The treatment is administered via an IV line. Unlike some areas of the nation experiencing a shortage, Sovah Health has "adequate supply to meet the current need," Gunn-Nolan said. The treatment is distributed on a weekly basis from a federal-state partnership.
Monoclonal antibody therapy isn't used for those with severe illnesses. Instead a plan is developed for each individual patient that includes remdesivir, steroids and oxygen support.
"Viruses do not have formal treatments or cures," Gunn-Nolan said. "Getting vaccinated is still our best defense to fighting the virus."