Cynthia Terry, who operates Changing Lives Outreach, organized an event Saturday to bring vaccine education and the shots of protection to those who don't understand the process or simply hadn't taken the time to get inoculated.
With the rapid rise of the COVID-19 delta variant spreading across the nation — and locally — more people have become willing to get the vaccine. However, it can still be a challenge for those who don't know how to access a shot or want more information in general.
"The motivation is, we run a curbside food bank during the week, and from what we heard from our clients, a lot of them have not been vaccinated here in the Black and brown communities," Terry said. "From what I've been told is because they're afraid."
That's when she decided her nonprofit would stage a large event Saturday to "pull the community together."
The Pittsylvania-Danville Health Department was on hand to offer the Pfizer vaccine to those age 12 and up, Terry said. She also reached out to Piedmont Access to Health Services — another nonprofit — to help educate the Black and brown communities on the vaccine.
"I've gotten phone calls about 'what's in the shot,' and I can't answer that," she said. "I'll let the professionals answer that."
Myths in need of debunking also abound surrounding the vaccine.
"One older guy called and told me he's allergic to a lot of things..." she said. "So I said I'll bring the professionals in and they can educate him of what's in the shot and the side effects."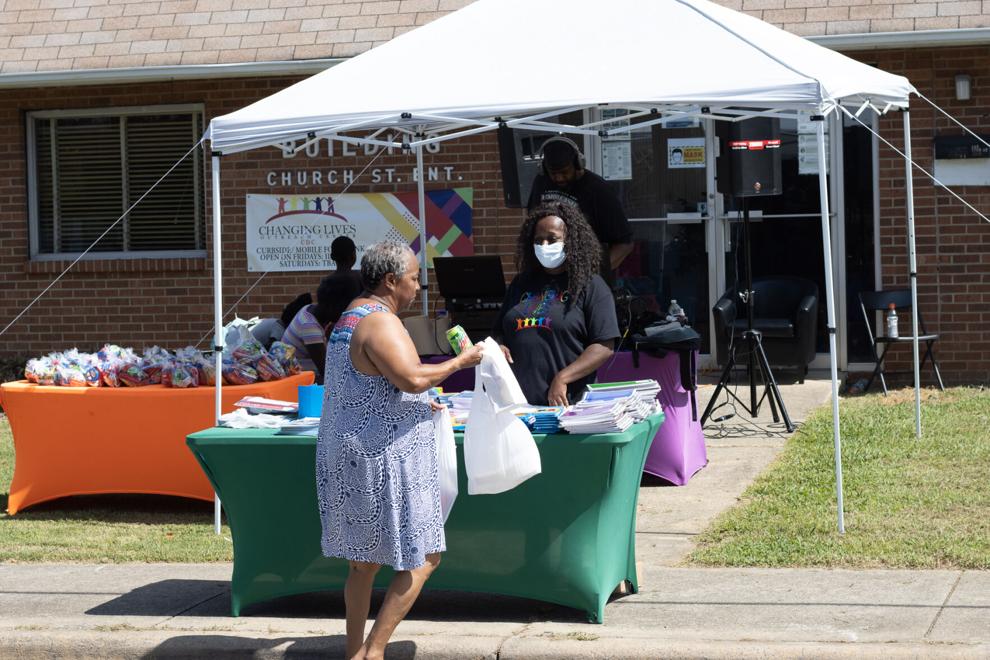 To encourage the community to come out, Terry said Changing Lives Outreach offered incentives for getting the shot, such as receiving a gift card to the first 20 people to be vaccinated. The event also offered free food and drinks and featured a bouncy house for the youth to enjoy. Within a half hour of starting, seven people signed up to get the Pfizer vaccine.
Terry said it took approximately four weeks to organize the event.
Shecorie Conley, who is a member of Black BRAND — a nonprofit that specializes in training, education and support to Black and small businesses — and owner of River City Tax Solutions LLC, attended to support the effort and to reach out to the Danville community.
"The Black and brown community has been impacted significantly due to other medical challenges that minorities are faced with," Conley said. "Whether it be lifestyle or access to health care and just genetically things that those groups are pre exposed to."
The impact of COVID-19's rising caseloads coupled with not only a lack of information, but misinformation, also makes it difficult, she said.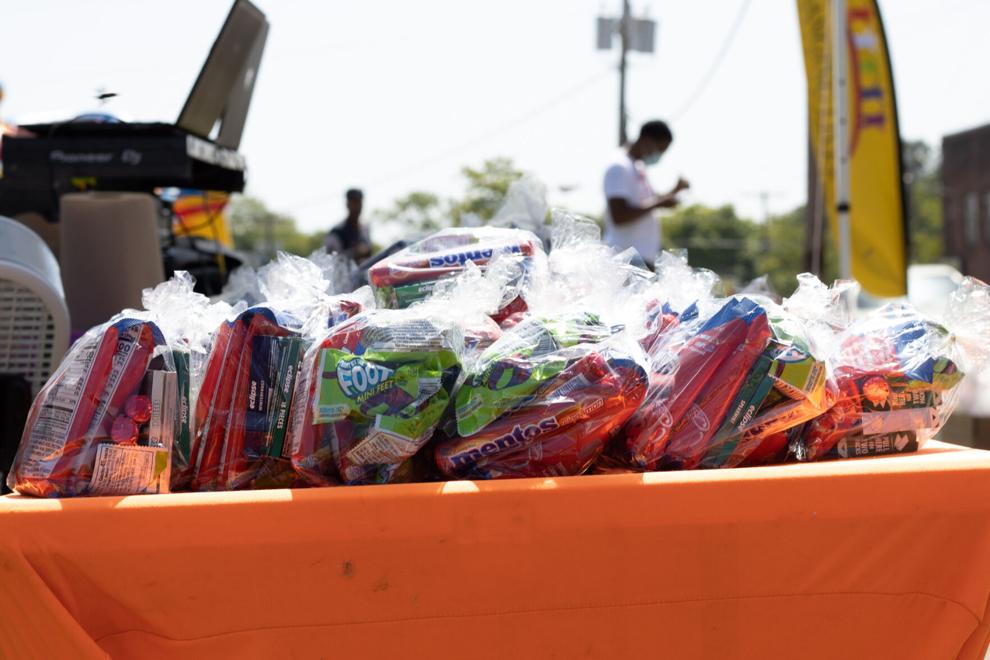 "It's important that we are out here and try to educate individuals because our communities are being hit hard," Conley explained.
"I know within my own family, we have discussions around the importance of the vaccine and the importance of trying to beat this thing because cases and deaths are rising," she said. "I feel like we made progress, but now it seems we are heading in the wrong direction for our community."
Cases have been rising this month to levels not seen since February.
Conley said it's important to have PATHS come out and offer expertise on the vaccine.
"Trust is the No. 1 factor of people getting vaccinated," Conley said, in regard to having an organization like PATHS to be on hand. "I'm excited that they are here to represent and to help because it will build a trust within the community."