It's been a long time coming.
On Saturday, the family of Danville native and Black NASCAR legend Wendell Scott received a trophy commemorating Scott's historic race victory at Speedway Park in Jacksonville, Fla., on Dec. 1, 1963.
Frank and Warrick Scott, Wendell's son and grandson, received the trophy just before the Coke Zero Sugar 400 at Dayton International Speedway. NASCAR planned to celebrate the late Hall of Famer's legacy at the event.
"It's certainly an honor and privilege to be here this weekend for this historic moment in time," Frank Scott said during a Zoom interview held by NASCAR with reporters Friday afternoon.
It's been nearly 60 years since Wendell Scott won that Jacksonville 200 race and Scott, who died in 1990, wanted the recognition that was due to him for the victory.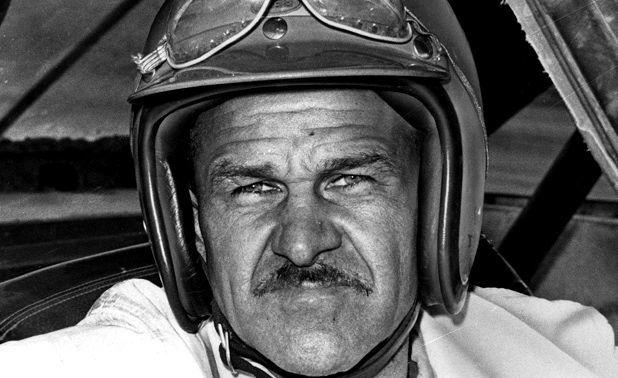 "He always wanted to get that trophy," Frank Scott said. "He predicted he would get his trophy one day."
Wendell Scott piloted his 1962 Chevrolet to first place at the Jacksonville 200, but the race continued for two more laps, possibly to give a white driver behind him a chance to catch up and take the lead.
He completed 202 laps, but second-place finisher Buck Baker was announced as the winner. A few hours later, officials notified Scott of a scoring error, but said the trophy had been misplaced.
The victory put Wendell Scott into the record books as the first African American race car driver to win the Grand National, NASCAR's highest level.
NASCAR President Steve Phelps gave Scott's son, Frank Scott, the trophy on stage following a pre-race concert and just before driver introductions, the Associated Press reported. Driver Bubba Wallace, NASCAR's lone full-time Black driver, joined several of Scott's family members on stage for the ceremony.
As they started to leave the dais, Warrick Scott got his chance to pose with the trophy. Instead of holding or hoisting it, he decided to kiss it. It was maybe the most telling scene of what this meant to the family, the AP reported.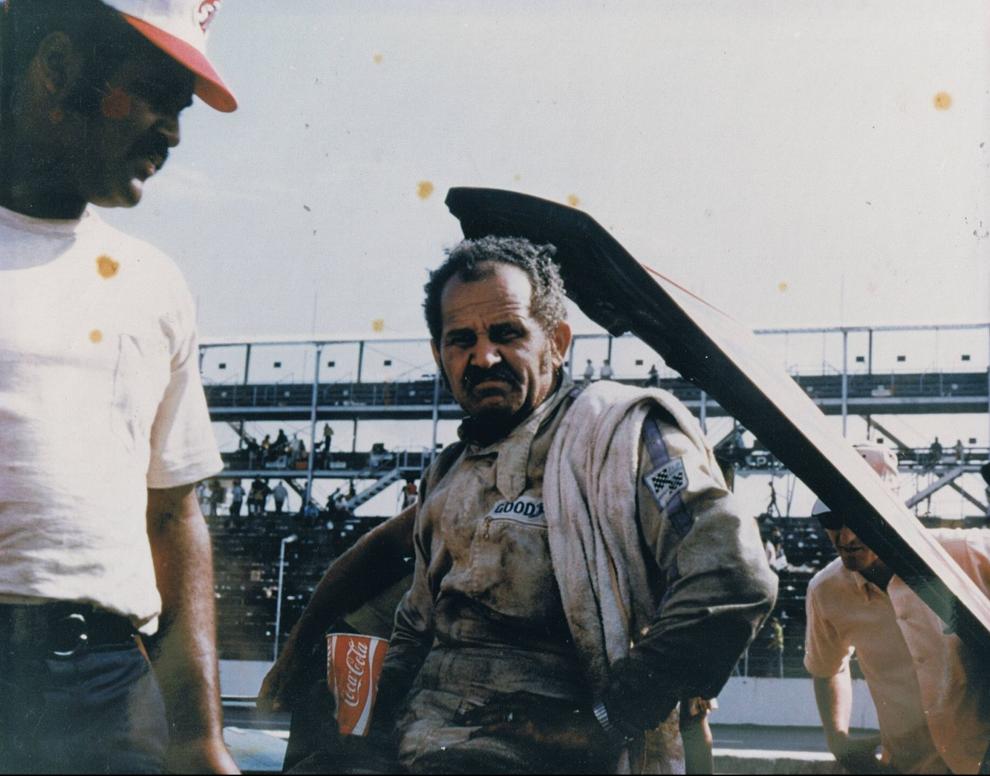 Warrick Scott told the Danville Register & Bee in June 2020 there had been no effort from NASCAR to rectify this injustice in all the years since.
The Wendell Scott Foundation was formed in 2010 to further his legacy and now also helps youth in underserved communities find mentors and STEM-based educational opportunities. As part of its mission, the foundation has worked to convince NASCAR to find a time to properly honor the driver that has been partially scrubbed from the sport's history.
The Jacksonville Stock Car Racing Hall of Fame created a replica trophy and presented it to the family in 2010, though that was 20 years after Wendell Scott died of spinal cancer. NASCAR was not part of that ceremony.
Danville museum
Warrick Scott, CEO of the Wendell Scott Foundation, plans to have the trophy put on display for the planned Wendell Scott Center & Museum in Danville.
"This is where you'll find the trophy," Warrick said during the NASCAR interview Friday. "Wendell Scott was 100% Danville, Virginia, every step of the way."
The foundation has been focusing efforts to put the museum inside the former Woolworth building on Main Street. The design company assisting in the efforts is based in Richmond.
Warrick pointed out that the trophy for Scott "will be a point of inspiration for untold amounts of people" and illustrates his legacy of perseverance.
Wendell Scott never let detractors get in the way of his ambitions, Frank Scott said.
"He was a great man of determination," Frank said.
The Wendell Scott legacy is rooted in community and outreach, Warrick said.
"Diversity is a really big topic," Warrick said. "Wendell built the ... bridge for diversity not just within this sport, but in the minds and ideologies of people who didn't know how to share a space together."
Brandon Thompson, NASCAR vice president of diversity and inclusion, said the trophy will be presented to the Scotts during pre-race ceremonies Saturday. It's the prize Wendell Scott "should have received on Dec. 1, 1963 at the Jacksonville 200," Thompson said.
"That historical moment wasn't celebrated in the way it should have been," Thompson said.
'Center of racing'
When asked why the trophy was being presented at Daytona, Thompson said, "For us, it's the world center of racing."
About a year ago, NASCAR banned Confederate flags at races and Black driver Bubba Wallace debuted a Black Lives Matter paint scheme at Martinsville Speedway.
Wendell Scott's victory 58 years ago took place only about 100 miles north of Daytona, he pointed out.
Also, Wendell Scott, who was born in 1921, would have turned 100 on Sunday, Thompson said.
"All the stars aligned," he said. "We agreed with the Scotts ... that this would be the place to make this happen."
In addition, traveling to Dayton is coming home of sorts for Frank Scott.
"I grew up at Daytona," he said. "It's good to be back at this historic place."
As happy and proud they are to receive the trophy for Wendell, the Scotts said they felt frustration at the long wait for his proper recognition.
"It's been a long wait," Frank said.
However, you have to move forward, he added. Wendell never let anything distract him from his mission, Frank said.
Warrick, who was 13 when his grandfather died, also said he experienced frustration at the wait, recalling spending a large amount of time with Wendell. Warrick also recalled the NASCAR driver's prediction.
"I always remembered how he felt," Warrick said.
Thompson said NASCAR was exited and aware that Scott's legacy extends to all people, especially to children of color who have dreams.
"It certainly is a testament to what is possible when you work hard," Thompson said.