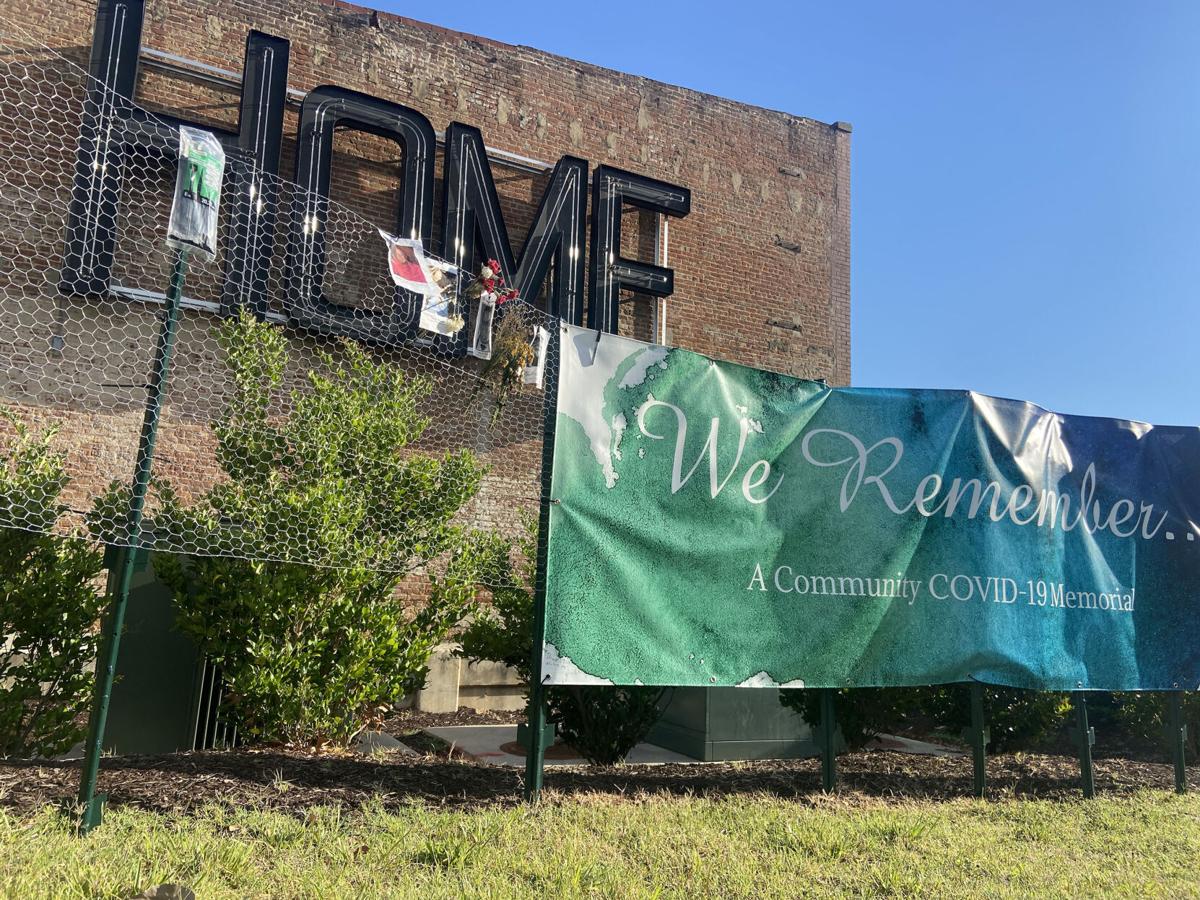 A group of Danville faith leaders have united for a COVID-19 memorial not only to honor the memory of lives lost to the illness but as a way to help the community heal from the lingering pains of the pandemic.
A total of 223 Danville and Pittsylvania County residents have died from the illness caused by the novel coronavirus. The first death was recorded March 25, 2020, and the most recent was listed Tuesday.
More than 10,000 people in the Pittsylvania-Danville Health District have contracted COVID-19. At least 555 have been hospitalized, but the Virginia Department of Health notes that figure is a vast underrepresentation.
Residents are invited to honor loved ones lost to the virus by writing a message or attaching a flower, photo or memento to a wall at the Home Park in downtown Danville. A Community Service of Remembrance and Hope is planned for 7 p.m. Tuesday.
The idea emerged from a meeting of the Main Street Ministers, a group comprised of clergy from churches along Main Street and the greater Danville area, said Drew Herring the senior pastor at West Main Baptist Church. In addition to nine churches involved with planning the event, the Danville Area Choral Society is co-hosting Tuesday's service.
"Knowing that so many people in our community had lost loved ones to COVID-19, often without being able to be physically present with them in their last moments, or gather with family and friends for funerals, we wanted to offer a space for all of us to come together to grieve, remember, and find hope together," Herring told the Register & Bee via email.
The downtown park with the "home" sign was selected as a symbolic reminder of another loss in the community: Dan River Inc. The letters were part of "Home of Dan River Fabrics," a giant neon sign perched atop the iconic White Mill building for decades in Danville. Taken down in 2007, the Danville Historical Society purchased and stored the letters, later reviving the "home" portion. Those letters now oversee a small park area at the corner of Main and Union streets in the River District.
"It reminds us as a community of our loss of the mill, and all the losses that followed, but also our collective resilience and our hope for the future," Herring said. "In this time of loss we need to celebrate our resilience and find hope together."
As of Saturday morning, there were about four photos posted to the temporary wall next to a banner the reads "We remember..."
"People have been very appreciative of the opportunity to mark their loss and the losses of the community in a public and visual way," Herring said.
Oftentimes, the report of a new COVID-19 death is represented by mere data. Sometimes bits of demographic data are gleaned from analyzing previous reports, but that only describes a person's age, gender and where they lived. This memorial is a way to put faces and names to those residents who are among the more than half-million lives lost to COVID-19 in the United States.
"All of these people lived lives and had stories, and I think there is such beauty and power in being able to represent that," Herring told the R&B.
As a minister, Herring has known many people who came down with COVID-19 and others who lost their loved ones to the disease.
"For those I know whose loved ones have died, their grief has been compounded by the fact that they were often not able to be physically present with loved ones when they died, or have funerals that included the community of family members and friends that they so desperately needed to be with in their time of need."