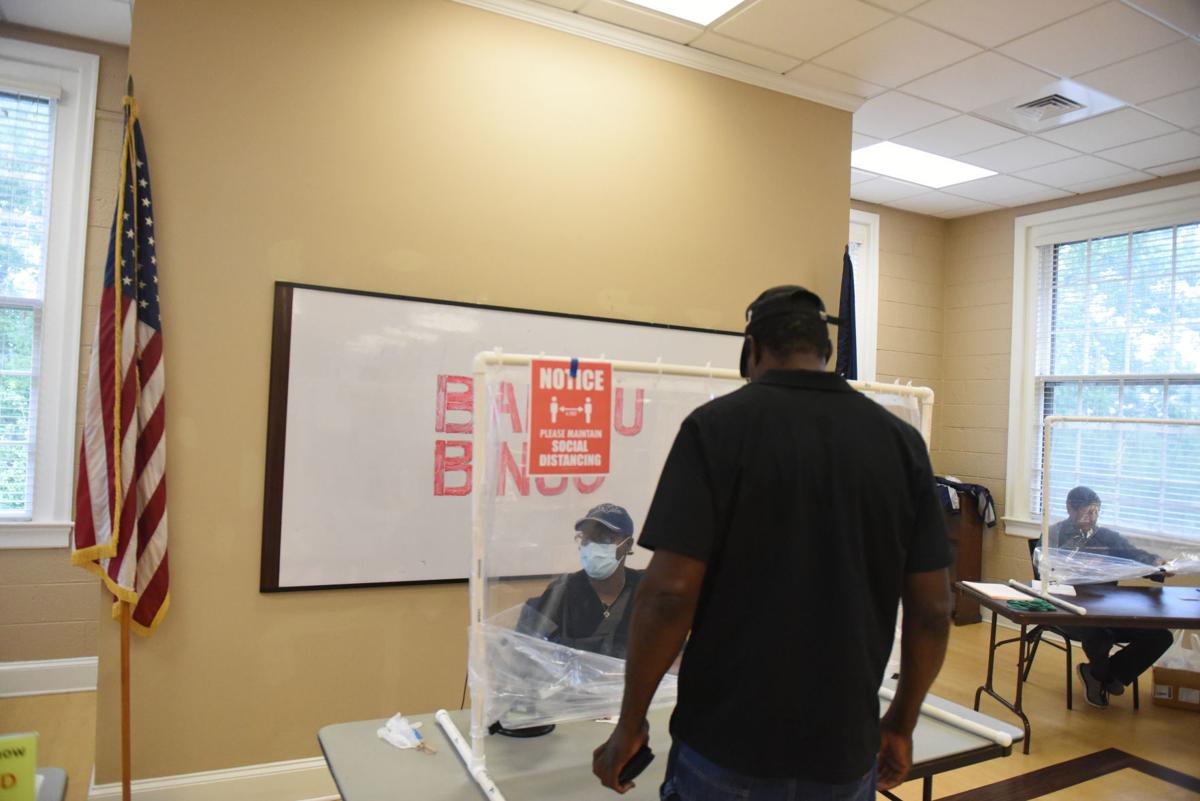 Four Danville City Council incumbents were victorious Tuesday night, while one lost his seat. 
Larry Campbell, Lee Vogler, Sherman Saunders and Madison Whittle all kept their slots on council, and incumbent Fred Shanks lost his seat to challenger Barry Mayo.
"I give praise and glory to Jesus Christ, my lord and savior," Campbell, a minister, told the Danville Register & Bee while results came in at the Danville City Council chambers. "Amen!"   
Campbell added that he was looking forward to once again being a part of Danville's progress over the next four years. He wants to see school-building improvements, increases in teacher pay, good quality of life and high-paying jobs in the city.
"Congratulations to the winners and to all who ran," said Sheila Baynes, who has run multiple times in the past and lost. Tuesday was no different for her. "This was an election like no other I have seen. We must work together for the greater good and make our home the best it can be."
"I'm grateful for the confidence the people of Danville put in me to serve to another four years," said incumbent Lee Vogler, who was first elected in 2012. "The people have spoken."
The nine candidates' vote totals were: 
Sherman Saunders: 3,454
Lee Vogler: 3,143
Larry Campbell: 3,103
Barry Mayo: 2,708
Madison Whittle: 2,560 
Fred Shanks: 2,464
Sheila Baynes: 2,392 
Thomas W. Motley: 1,341
Gordon Lyles: 624
On the Danville School Board, Philip Campbell, Tyrell Payne, Renee Hughes and Charles McWilliams III won seats, while Tedd Goldean lost.
Philip Campbell: 3,335
Tyrell Payne: 2,560 
Renee Hughes: 3,551
Charles McWilliams III: 2,325
Tedd Goldean: 1,966  
The Virginia Department of Elections encouraged voters to vote by absentee ballot in the May and June elections this year due to the coronavirus pandemic.
The Danville Registrar's Office mailed out about 2,000 absentee ballots and about 1,725 were mailed back, said Registrar Peggy Petty.
Roughly 275 people who did not mail back their absentee ballots ended up voting Tuesday in person, Petty said. 
"We've had close to 20 people come in and drop off their ballots in person during the day," Petty said Tuesday. 
Danville has about 27,500 registered voters. 
Crane reports for the Register & Bee. He can be reached at (434) 791-7987.