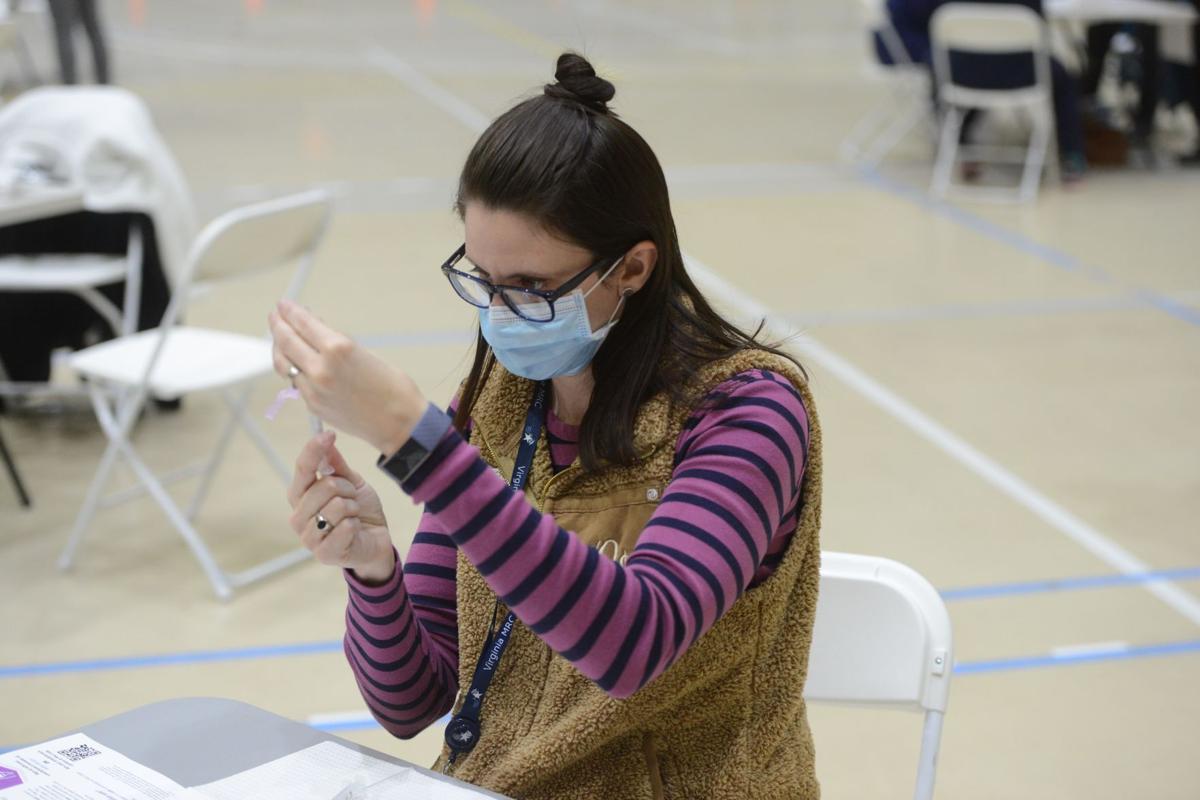 Nearly 10,000 COVID-19 shots have been given in the city of Danville, but not all of those went to city residents.
The Virginia Department of Health's daily dashboard reported Wednesday that 9,917 vaccine doses have been administered in the city, with 2,418 people fully vaccinated with both shots. 
That's a rate of 24,765 per 100,000 people, according to the department's website.
Although the website says it tracks vaccine doses administered by locality of residence, health department spokesman Robert Parker pointed out for the Danville figures not all the recipients were city residents. 
"These data may not exactly reflect vaccines given to local residents, as it does not account for doses administered by large local providers [like hospital systems] to residents elsewhere," Parker said. 
Since earlier this month, the city's vaccination rate has increased by more than 8,500 per 100,000. 
As of Wednesday, 7,723 vaccine doses have been administered in Pittsylvania County, with 1,813 fully vaccinated, according to health department figures. 
That's a rate of 12,796 per 100,000 people, nearly double from earlier this month. 
Almost three weeks ago, Pittsylvania County's rate was 6,729 per 100,000 — one of the lower rates in the state, with 4,061 doses administered and 423 fully vaccinated.
The county's reported rate remains far below that of Danville, at roughly half.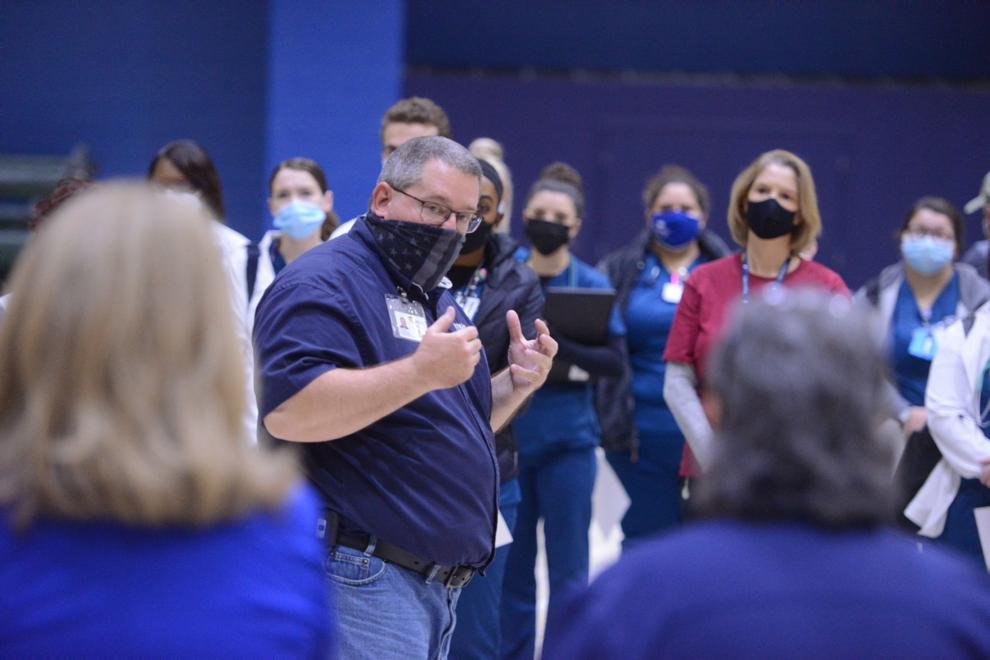 Accurate figures
But it's hard to get solid numbers on the actual rates because of delays in obtaining accurate figures, officials said. 
"We don't know the true number of vaccines distributed due to data lag," said Chris Andrews, Pittsylvania-Danville Health District epidemiologist. "We can also consider that there's a fair number of nursing/assisted living facilities [residents would all fall under 1a] and 1a-qualified health care providers that live and work in the Danville area contributing to the count."
Driving numbers up in Danville are proximity to the hospital and public partners helping out with vaccination efforts in the city, Andrews pointed out. 
Also, city residents may have an easier time getting to such places to receive shots, he added. 
"Transportation resources are more abundant in the city that aid residents in getting to vaccination sites," Andrews said. 
As for the percentage of people locally who have registered to get a shot, Parker said he was not able to provide that number. 
"We do not presently have access to that data," he said. 
Kelly Fitzgerald, spokesperson for Sovah Health Danville, said the hospital has administered nearly 14,000 vaccine doses across its two campuses in Danville and Martinsville. Of those, about 4,000 were second doses making full vaccinations.
The state health department receives all COVID-19 vaccines for the Pittsylvania-Health District before they're distributed to providers including Sovah Health, Piedmont Access to Health Services, pharmacies and other providers. 
"Sovah Health will continue to work in conjunction with the VDH, city of Danville, Pittsylvania County, Averett University and Danville Community College to coordinate community vaccination events," Fitzgerald said. 
The next vaccination event will be Friday at the Danville Community Market, and will provide second doses only for those who got the first dose at the same location on Jan. 29, she said. 
Decrease in patients
Overall, Sovah Health has seen a decrease in COVID-19 patients at its two hospitals in the region. There are 38, with 12 at Sovah Health Martinsville and 26 in Danville, up from 24 in the city last week, Fitzgerald said Wednesday. 
The hospital had its highest number of COVID-19 patients in mid-January. 
"We urge the community to not let its guard down," she said, reminding everyone to wear a mask, social distance and practice proper hand hygiene. 
About 13.5% of Virginia's population — or about 1,150,698 people — has received at least one dose of the vaccine, according to the health department's website. Of those, 516,655 have been fully vaccinated.
About 1.66 million total doses have been administered, according to the health department. An average of nearly 32,000 doses have been administered each day. 
As for vaccinations among demographic groups in the state, Native Americans have the highest rate, at 17,627 per 100,000. Whites were at the second highest with 9,706 per 100,000, Blacks at 5,506, Pacific Islanders at 4,733 and Latinos at 4,592. 
Women had a much higher rate than men, at 14,854 and 9,021, respectively. 
Local data were not available. 
Vaccines take a while to do their job in the body, Fitzgerald said. 
"It can take a couple of weeks for antibodies to build up in your immune system," she said. "And since the Pfizer and Moderna COVID-19 vaccines require two doses, that timeline gets extended a bit. So, you would be fully vaccinated two weeks after your second shot for a two-dose vaccine."