For downtown business owner Shelley Blackwell, the new parking time limits on Main Street will be a welcome change.
"It's an excellent idea," the Chestnut Lane Antiques and Interiors owner said during an interview at her Main Street store Tuesday afternoon.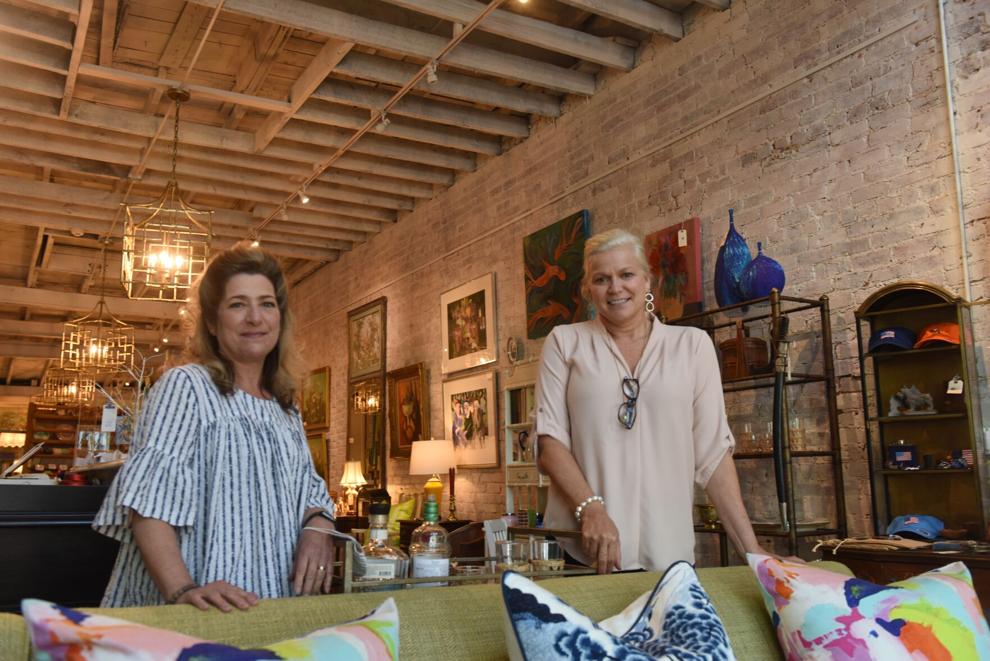 Starting Monday, the time limit for parking spaces along Main Street will be reduced from two hours between 9 a.m. and 6 p.m. to one hour between 7:30 a.m. and 6 p.m. Enforcement of the parking limits is seven days a week.
However, there will be a grace period of two weeks through May 17 in which police will hand out warning tickets and information on the city's parking options. The current two-hour parking limit will still be enforced during that time.
Blackwell hopes the change will discourage people from taking up spaces downtown. Employees of Main Street establishments are parking in front in front of businesses and leaving customers without parking spots close by, she said.
"It's hard for older people," Blackwell said.
But not everyone is too keen on the idea of the decrease in allowed parking time.
Callia Richardson, an employee at Meredith Gravely School of Dance on Main Street, parks along Main Street when she arrives at work at around 3:15 p.m.
"I will have to find other parking," Richardson said outside the business.
The two-hour time limit allows her to get some work done before moving her car.
"I'm not too pleased," she said. "It's inconvenient."
Also, girls attending dance classes are commonly inside the studio for more than an hour, Richardson added.
Shopping
As for shoppers on Main Street, the one-hour limit will hinder those who want to browse at two or three businesses and then go grab a bite to eat at a restaurant, said Brenda Rising, supervisor at River District Artisans.
"They're biting their nose off to spite their face," Rising said of officials' changes to the parking time limits.
Kelvin Perry, project manager in Danville's Office of Economic Development, said city officials want to make sure parking spaces are being used by people shopping downtown.
"As we continue to see downtown grow, we've got to create an environment where we are encouraging people to come into the River District and they can have a place to park," Perry said.
For those spending a longer time downtown, there are three public parking lots on nearby Spring Street and a two-hour parking lot next to First Citizens Bank on Main Street, Perry said.
Parking options can be found using the River District app Distrx or by downloading an online parking map.
Danville City Manager Ken Larking said there have been complaints of cars parked for extended periods of time along Main Street, including those belonging to employees.
A parking study conducted last year for the city found that there were about 368 time-limited on-street parking slots, most of them being two-hour spaces. Those are concentrated on Main and Craghead streets.
The study also pointed out that business employees used on-street parking spaces for an entire day, putting pressure on availability of those spaces. There was only one parking enforcement officer, with drivers learning the officer's routine and shuffling their vehicles every two hours, the study found.
"Retail and restaurant business owners, as well as medical offices, report that patrons or clients encounter difficulty parking on Main Street and Craghead Street," the study states. "Prime on-street spaces are sometimes taken by business employees themselves."
The upcoming changes were a result of that study.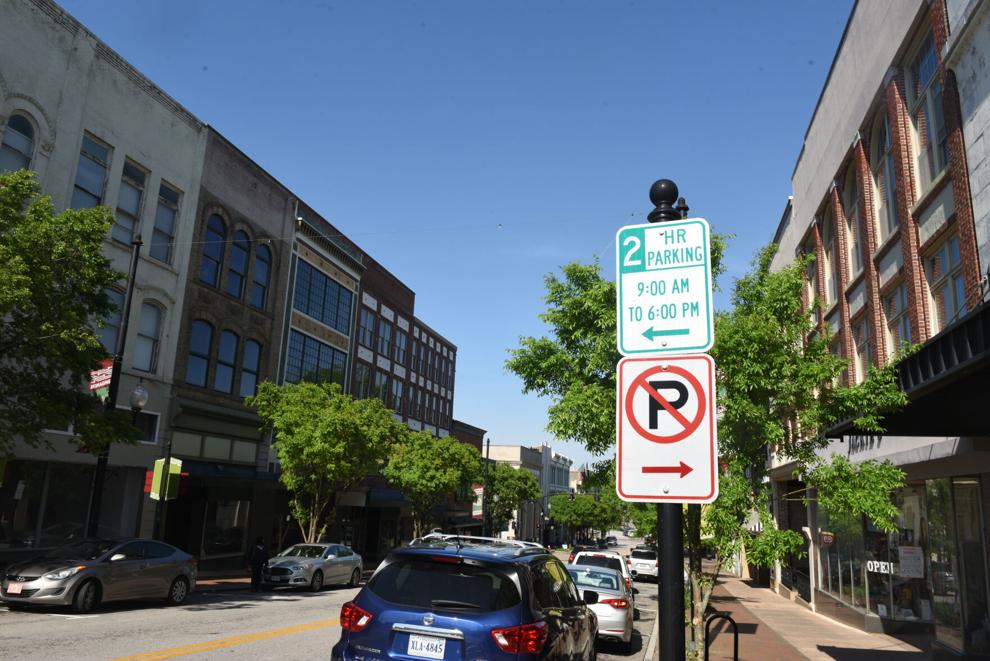 Helping businesses
Perry said the city is now evaluating some of the recommendations from that study and seeing what officials can do to help out businesses along Main Street.
Main Street Art Collective owner Cheryl Sutherland agrees with the changes.
"I'm hopeful," Sutherland said of the reduced time limits. "In the past, so many customers have driven around and said they couldn't find a parking spot."
Sarah Gibson, owner of Lizzy Lou Boutique, supports the new parking rules because they will encourage more turnover of parking spaces and increase their availability.
"If we can get it down to one hour, it will keep people moving and give people a chance to find a spot," Gibson said.
However, Dustin Haberer, co-owner at Nana Karen's on Main restaurant, is skeptical of the changes.
"We don't know what the negative effects are yet," he said. "We'll see."
Those violating parking time limits downtown face a $10 fine.
"I hope they enforce it," Blackwell said.