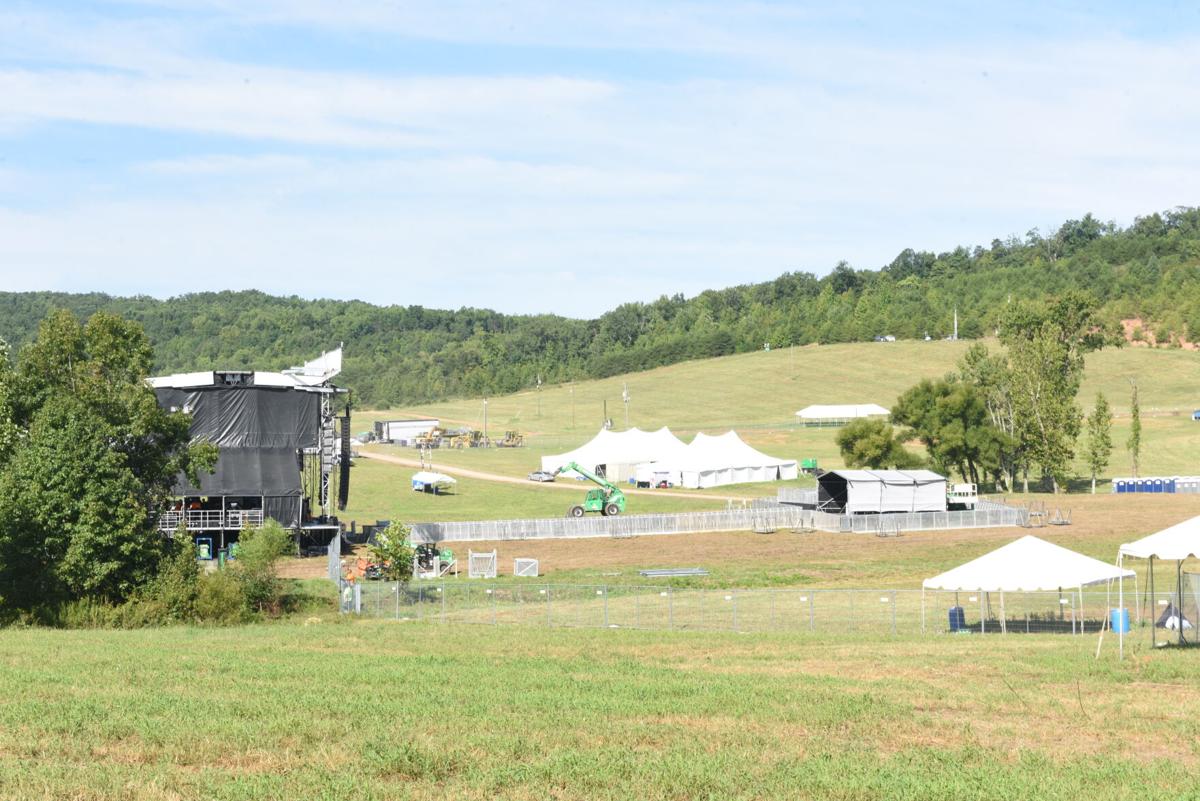 Tens of thousands of rock fans are coming to the Dan River Region for the Blue Ridge Rock Festival at Blue Ridge Amphitheater over four days in Blairs next weekend, and some local leaders are worried it'll amplify the already surging COVID-19 situation.
Happening Thursday through Sept. 12, it's slated to be the biggest event ever in Pittsylvania County.
More than 35,000 are expected to attend the festival, with 20,000 of those camping and remaining on site for the entire event. With personnel and bands, total attendance could be as high as 40,000.
"Most campers will arrive Wednesday, Sept. 8 and leave Monday, Sept. 13," Pittsylvania County spokesman Caleb Ayers said via email Friday.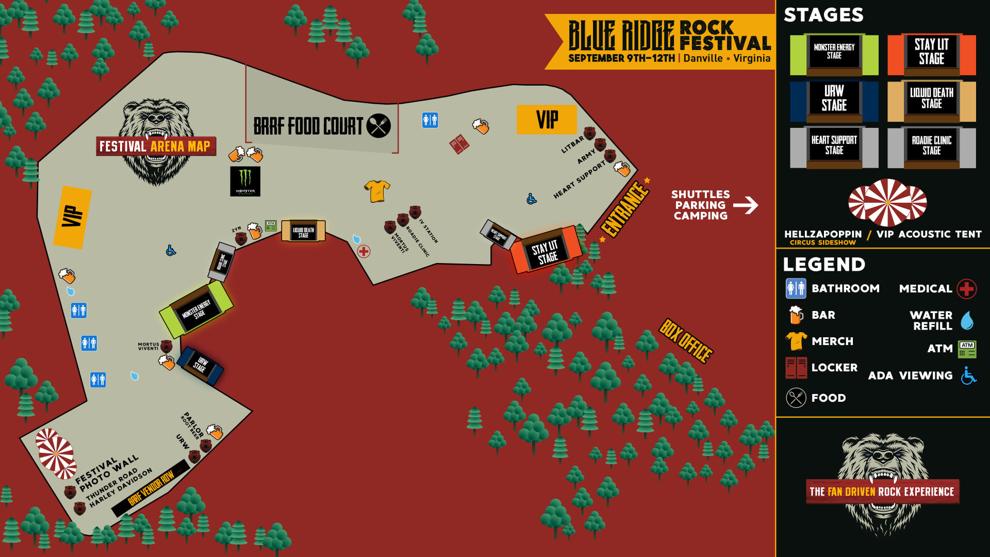 More than 180 bands are expected to perform on six stages at the venue, according to the event's website. Acts include Anthrax, Rob Zombie, Five Finger Death Punch, Megadeth, Bush, Lamb of God, Cypress Hill, Seether, Ludacris, T-Pain, Body Count, Lil John and Rev Run (from Run-DMC).
The sold-out event has booked up hotel rooms throughout the region on the dates of the festival.
But the CEO of Sovah Health-Danville expressed apprehension about such a large gathering over several days during a pandemic, especially with the surge in cases of the COVID-19 delta variant.
"Given the rapid spread of the delta variant, there are significant concerns about the upcoming Blue Ridge Rock Festival further contributing to the rising number of cases we are seeing in our area and across the region," said Alan Larson, market president for Sovah Health and CEO of Sovah Health-Danville, in a statement to the Danville Register & Bee. "Sovah Health strongly recommends that our community members stay vigilant in wearing masks, social distancing and frequently washing their hands."
Throngs of people gathered together — both vaccinated and unvaccinated — in proximity without masks are at high risk of catching and spreading COVID-19, regardless of the activity, Larson said.
"The population that continues to be at the highest risk are those who are unvaccinated," he added.
To minimize the risk of spreading COVID-19, county staff will use masks when treating patients and when close to festival participants, said Chris Slemp, public safety director for Pittsylvania County.
"The promoter has told us they will require their stage hands to wear masks back stage," Slemp said. "Other than that, the county has little authority to require masks of participants."
The event's promoters, Purpose Driven Events, did not return emails and a voice message left for them.
There is no statewide mandate for masks or vaccinations, said Pittsylvania-Danville Health District Director Dr. Scott Spillmann.
In case of medical emergencies, the county will have more than 30 fire and EMS providers working during the event's main hours treating most minor injuries on site, Slemp said.
"We will also be in contact with the hospitals checking bed status prior to making transport decisions," Slemp said.
Danville Vice Mayor Gary Miller, a cardiologist, said the event "will definitely be a super-spreader and a disaster for our area."
"I think it's going to be a hot mess," Miller said.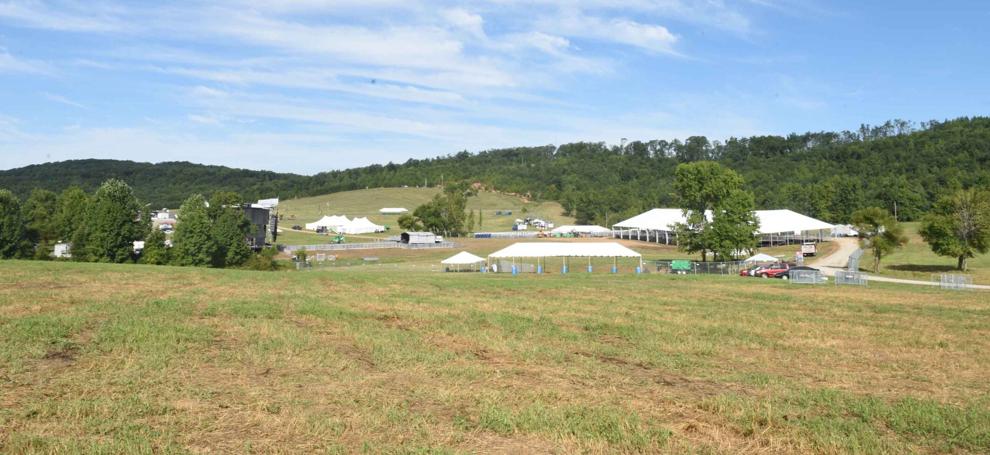 A month or two ago before the spread of delta, Miller would have had no problem with the Blue Ridge Rock Festival. Now it should be canceled, he said.
Attendees will spread COVID-19 not only in Danville and Pittsylvania County, but to Lynchburg and numerous other areas, he said.
Sovah Health-Danville is already overwhelmed with COVID-19 patients, he added.
"We don't have extra room for patients," Miller said. "We're bringing in a petri dish, a reservoir of unvaccinated people who are going to spread the COVID."
Danville City Manager Ken Larking said, "I would hope that people who choose to go to Pittsylvania County to the rock festival would practice safe hygiene and do their best to avoid passing COVID along."
Spillmann said, "I would like to encourage everyone to wear a mask and be vaccinated and we hope that they do and we will be encouraging people to do that before they come."
The health department is trying to arrange for people to have vaccines and COVID-19 testing kits available at the site, Spillmann said.
When asked if it was a good idea to hold the festival during a pandemic, Spillmann responded, "Do you think it's a good idea to have a college football game with 50,000 or 60,000 people there?"
Health department officials want the event to be as safe and as successful as possible, he added.
"We take ... everybody's health and safety very seriously," Spillmann said. "It's paramount for us."
The Pittsylvania-Danville Health District, which will have officials at the site, is not running the event, but helping out, he said.
"We're going to advise people the best we can," Spillmann said. "We always want to help the county, the promoter and the people to have a great experience."
Traffic
As for traffic management, every crossover between Blairs Volunteer Fire & Rescue and Dry Fork along U.S. 29 will either be closed or open only for emergency vehicles and specific traffic, Ayers said. The road restrictions will be in effect from Sept. 8-13, he said.
There will be inconvenience for some local motorists, said Paula Jones, spokesperson for the Virginia Department of Transportation.
"However, thru traffic will have a single lane," she said.
VDOT's Lynchburg District, which includes Pittsylvania County, has experience with large-volume events like the upcoming festival, Jones said.
"We are using lessons learned from events like the Lockn' Festival held in Nelson County, to work with our partners in Pittsylvania County to set up a safe, efficient and effective system to address traffic on public roadways," she said via email Wednesday.
As part of the permitting process, Purpose Driven Events have provided traffic data, including arrival times and parking, to demonstrate expected impact to roads, she said.
"We, with our partners, including the [Virginia State Police], county and others have coordinated efforts to develop our plans," Jones said.
The Virginia State Police, when contacted by the Danville Register & Bee for this article, referred questions to VDOT.
"Motorists should anticipate delays, closed roads and crossovers, and designated lanes on U.S. 29 for thru and event traffic," Jones said in a news release Tuesday. "[Virginia State Police] will assist during this event.
The intersection of U.S. 29 business and Malmaison Road will be open, but expect congestion, Ayers said.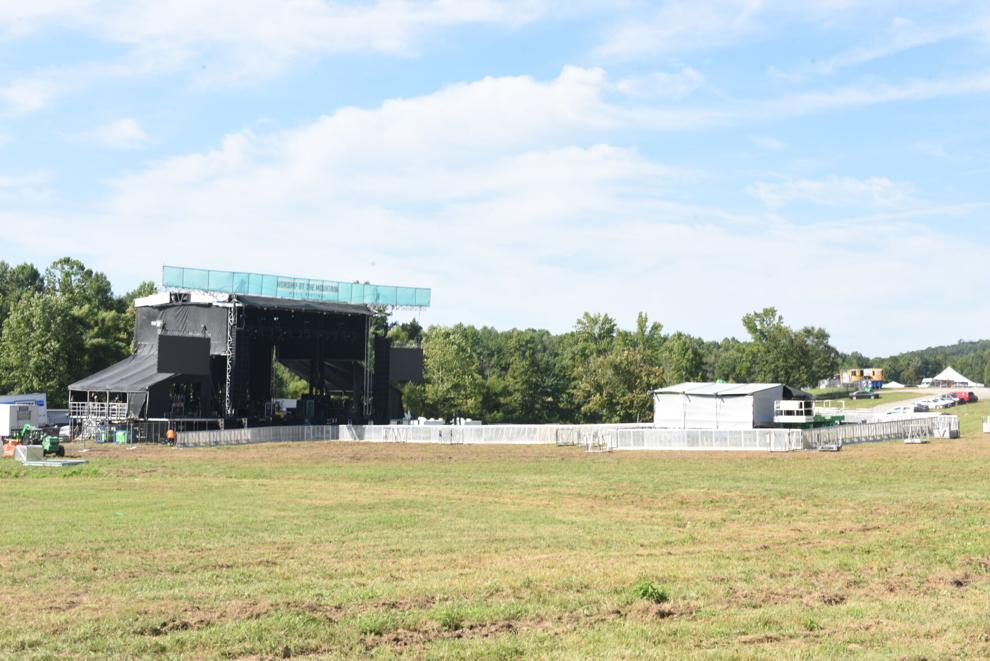 Noise and more
Pittsylvania County developed its new music festival ordinance with sound and lighting requirements to minimize impacts on residents who live near the amphitheater, Ayers said.
For events like the Blue Ridge Rock Festival, a sound engineer must provide documentation to the county's community development office showing measures have been taken to reduce sound so that it complies with the county's noise ordinance, Ayers said.
Also, "A lighting plan that shows how the promoter will 'prevent unreasonable glow' was also required to be submitted to and approved by community development," Ayers said. "Both of these requirements are in place to mitigate impacts on surrounding property owners."
Regarding security, "There will be a strong law enforcement/security presence at the event," he said. "I can't speak to the exact number of security and law enforcement at a given time, but, as required by the ordinance, there is an extensive security plan in place that has been approved by the sheriff's office. There will be coordination with the sheriff, the promoter's security team, the Virginia State Police, and other agencies as needed."