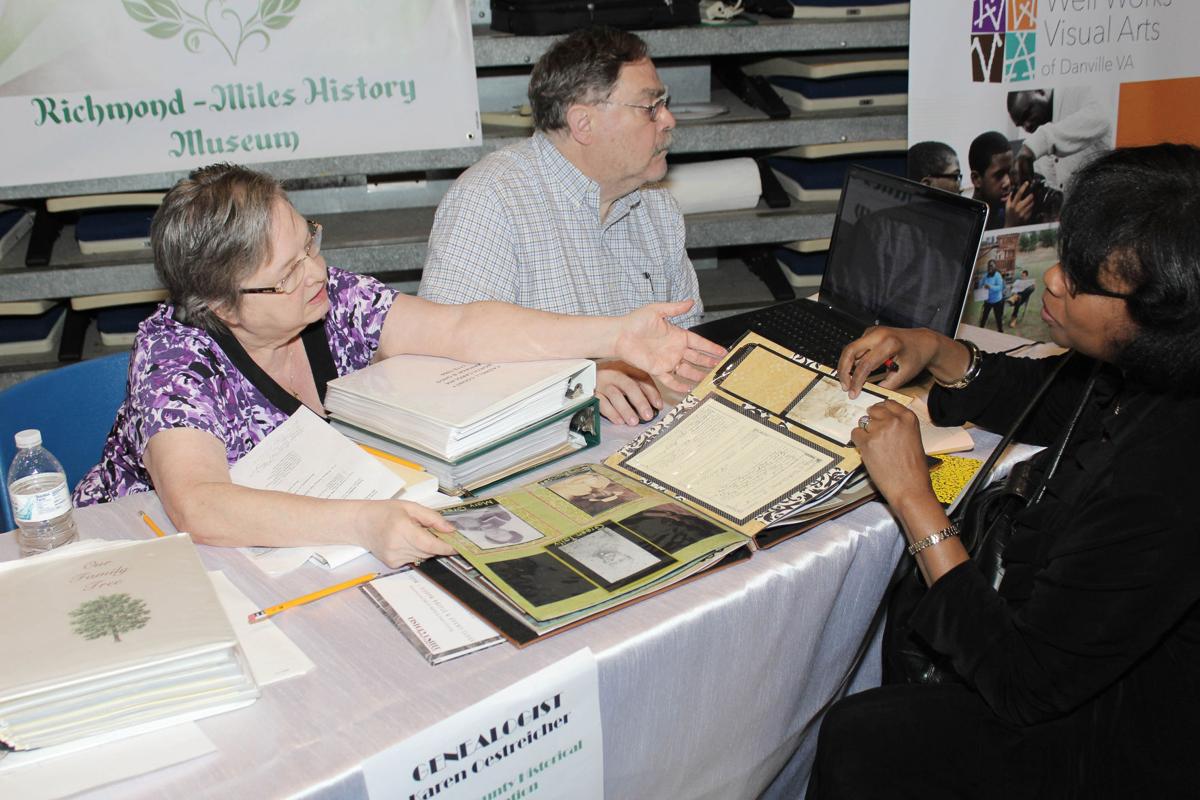 History United, Pittsylvania Historical Society and Reid Street Gallery will host a chance for residents to find out more about their family history with Finding Our Roots.
Finding Our Roots first began in 2015. Its first year was held in Yanceyville, North Carolina, and was held in Danville in 2016. In honor of the 250th anniversary of Pittsylvania County's founding, this year's event will be held from noon to 4 p.m. on May 6 at the Reid Street Gallery in Chatham.
"It gives us a really good opportunity to get everyone together, get help, communicate and even meet people you might be related to," Rachel Shaw, of the Danville Public Library, said.
Author Lynn Rainville will present the keynote speech at 3 p.m. focusing on hidden histories.
Rainville is an anthropological archaeologist who focuses on historic Virginian communities and ancient Assyrian cities. She holds a doctorate in Near Eastern archaeology and works as a research professor in the humanities at Sweet Briar College. She has written several books including "Hidden History: African American Cemeteries in Central Virginia," according to her website.
History United "wanted to unite the different resources and educational resources as one, so we all came together and decided to do this event," according to local genealogist and librarian Danielle Pritchett.
Last year's event hosted more than 200 people, and Pritchett said they think it will be even bigger this year, because of the many genealogy shows on television right now.
"Granted, it takes a little work," Pritchett said. "It's not like the shows where you come in and I can just present you with all your research instantly."
Pritchett offers 20 minute consultations during Finding Your Roots, and loves when she consults with people who are just getting their feet wet.
"As soon as I'm able to find a couple of their ancestors, they're hooked," Pritchett said. "They get so excited. That's my favorite part."
They will be giving away 15 AncestryDNA kits, which run about $100 regularly.
"It's really neat now with science you can find out things you never would have known otherwise," Shaw said.
Tickets to the event are free, but RSVPs are requested by getting a ticket through EventBrite.
The event is open house style, but attendees must be present near the end of the event to win a DNA kit. Lunch also will be available for purchase from Chatham Public House.