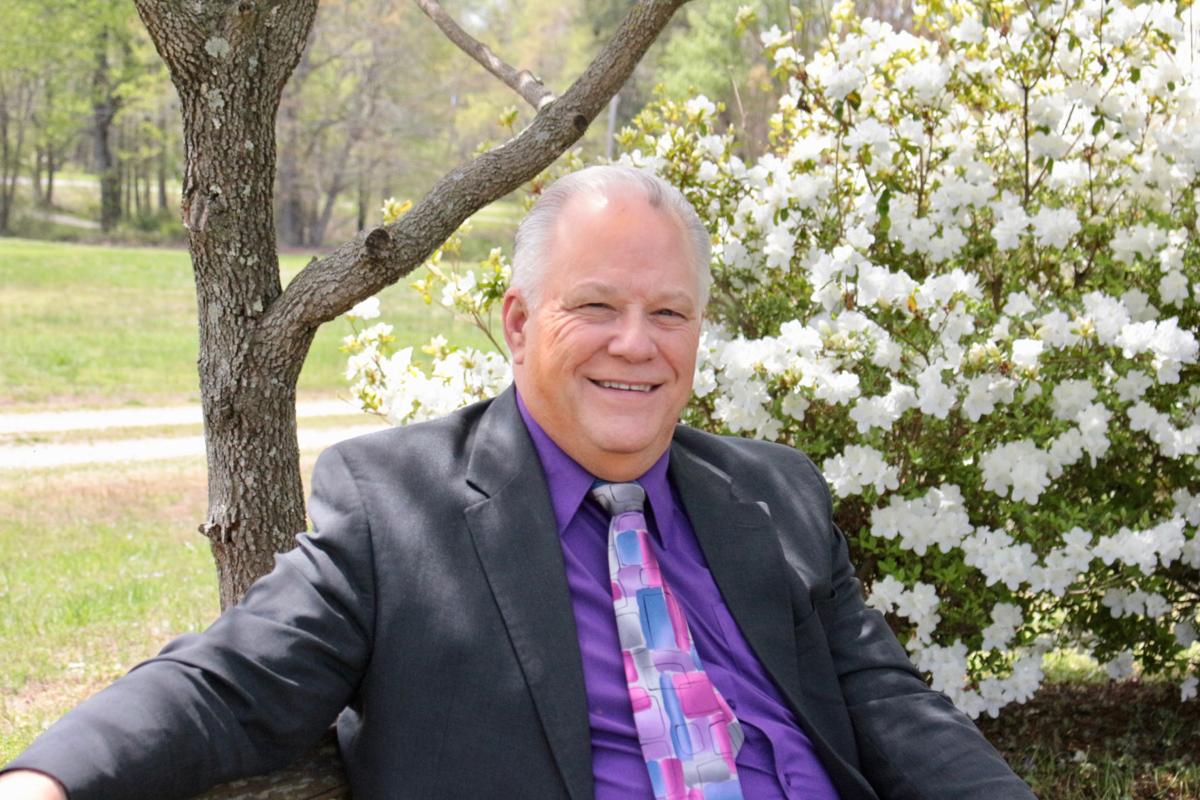 Behind the board: An occasional series profiling the lives of elected supervisors.
RINGGOLD — Joe Davis decided to run for the Pittsylvania County Board of Supervisors two years ago because he had a burden on his chest.
"I just felt there was a need for me to be in that position," Davis said. He didn't know his opponent for the Dan River district seat or what he stood for when he decided to run. He just knew it was someplace he needed to be.
"I'm nothing more than a servant. I'm not a politician, I never have been, nor will I ever be. I'm a servant to the people that I represent and they're worth it," Davis said.
Davis is running for re-election for a four-year term on the Pittsylvania County Board of Supervisors, which he said will likely be his last term. He earned the Republican nomination after a mass meeting held by the Pittsylvania County Republican Party on March 30. He is currently unopposed for the seat.
Davis said his family is extremely important to him. He and his wife, Connie, live in Ringgold, where they have lived since they got married after dating for four weeks.
"I love my family. My children and my grandchildren are probably the biggest blessings to me as well," Davis said. "I have two grandchildren, and I'm getting older. They bring the most happiness to me."
Davis is a Danville native and has lived in this area his whole life, except for a four-year tour with the Navy which took him around the world.
One of Davis's goals for his next term is to get the Ringgold Rail Trail fixed and returned to its former glory with a new twist.
"I want to see that trail go all the way to Richmond, because that track did. It dropped supplies here years and years ago," Davis said. "I'd like to see that entire trail connected with bed and breakfasts along the way. I think that would be a great tourist attraction."
On top of being a board member, Davis also works for Goodyear at the Danville plant.
"Goodyear Tire & Rubber Co. has been extremely good to me," Davis said of the company he has worked for 28 years.
Goodyear was not Davis's dream job, though. His childhood dream job? To be a scuba diver.
"I watched Lloyd Bridges sea hunt when I was a kid," Davis said with a laugh. "I'd get the little models, these things with the tanks on them. That's what I've always loved, and that's what I do now."
He has been scuba diving regularly for more than 25 years, and also fulfilled his childhood dream of jumping out of an airplane.
"There are no rides in the world, none of them at any park, that even comes close to coming out of an airplane with a guy strapped to your back and hoping he's having a good day," Davis said of the first time he jumped out of a plane at 13,000 feet. "There's nothing to catch you in the first 8 seconds. You're in a vacuum until you reach terminal velocity, but boy, what a rush."
His other hobbies include hockey, operating radio controlled airplanes and music. He plays the acoustic and bass guitar, the keyboard and he "tries to sing."
He also regularly visits local restaurants, of which he could not pick a favorite. He is a regular at The Corner Café in Ringgold, though.
"I go at least once a week, to get all the local talk. They either approve what I do or they don't, and I want to hear it," Davis said. "I have to find out what's going on in my district, and they let me know."
Davis said that he takes leadership inspiration from President John F. Kennedy, who he called "one of the best politicians that I've ever really known and had the opportunity to watch.
"He had youth on his side, but he also had vision, which you have to have in politics," Davis said. "He pushed beyond the envelope of the norm, and I find a lot of inspiration from him."
His colleagues have nothing but good things to say about him as well.
"Mr. Davis has been excellent to work with on the board," Chatham-Blairs Supervisor and Chairman Bob Warren said. "I'm so excited, because the board has really come together and is working well as a team."
Davis is diligent in studying what's going on, and very prepared before he gets to meetings, according to Warren.
Davis takes constituent feedback, both positive and negative, very seriously and joked that he could often be found "beating down the phone lines" with all of his calls.
"The best feedback I've ever gotten was 'I appreciate what you're doing. I appreciate what you've done,'" Davis said. "You don't hear that very often. I can probably count it on one hand, but when they do say it, I never forget them. It keeps you humble, and that's OK."