Friday night's shooting left a family in tatters — a father, a mother and their 12-year-old son all dead in their home along Shula Drive in Hurt from gunshot wounds.
In a news conference on Saturday afternoon, Pittsylvania County Sheriff Mike Taylor identified the father and suspected gunman as Jason Owen Davis, 44, the mother as Twana Rhodes Davis, 42, and their 12-year-old son with the initials of RKD.
"Our belief is that all of these criminal acts center around a domestic issue," he said, noting that this could change as "new information comes to bear."
Taylor said investigators found evidence that multiple bullets were shot both inside and outside of the house. A car used by two other relatives to flee the scene was also "riddled with projectiles."
The pair of women, Patricia Poindexter, 64, and Deborah Isabel Rhodes, 62, had apparently fled as Jason Owen Davis shot at the vehicle, stated Taylor based on the women's statements.
Poindexter was Twana Davis' mother, and Rhodes was Twana Davis' aunt.
From there, Taylor said Rhodes, who sustained life-threatening injuries, drove the pair to B&B Store located along Blue Ridge Drive — about three miles from the house where the shooting occurred.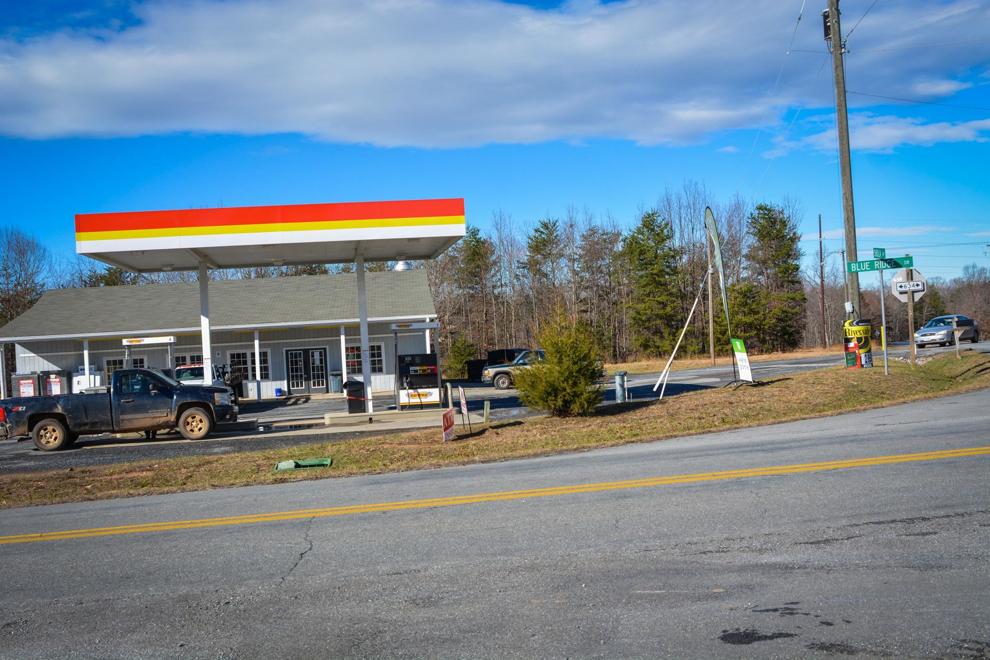 Law enforcement from the sheriff's office in Gretna responded to a call from a store employee at 5:51 p.m. that reported two women with gunshot wounds, arriving in 10 minutes.
After conferring with the women, Taylor said law enforcement decided to visit the house — 3197 Shula Drive — to see if any other people remained in the home.
During that time, the agency was also obtaining felony warrants against Jason Davis, ready to be served upon arrival.
Opening the door, officers walked in to find Jason Davis and Twana Davis dead in the kitchen, and their 12-year-old son lying in a bedroom.
"Why this person would shoot a child?" said Taylor. "I can't comprehend that."
Based on the position of furniture and the state of some of the rooms, Taylor said there was evidence that an altercation had taken place ahead of the shooting.
Firearms were found "in close proximity" to Jason Davis, said Taylor. There wasn't evidence that any of the other victims or injured were armed at the time of the incident.
Pittsylvania County Commonwealth's Attorney Brian Haskins said officers were prepared to serve the warrants and charge him on three firearm-related counts.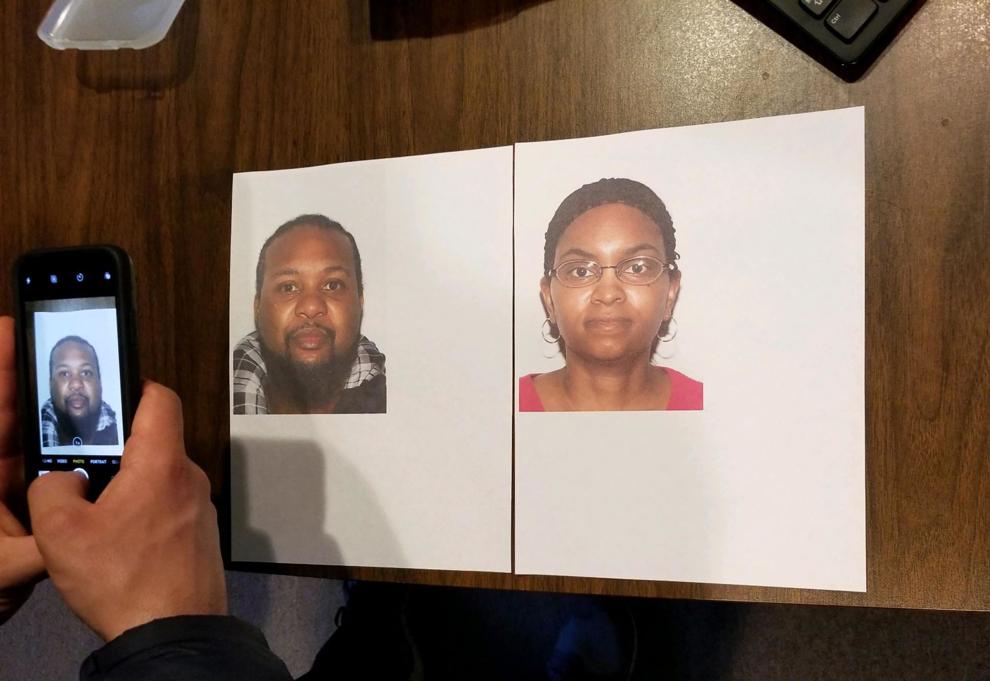 "Had he been found alive, he would have been charged," said Haskins during the news conference.
There are no other suspects at this time, Taylor stated.
Taylor said that Jason Davis had already been known to law enforcement, and people who lived in the house had been served protective orders in the past.
When asked if Jason Davis' wounds were self-inflicted, Taylor said the agency wouldn't know until the medical examiner's report was complete.
Believing the report will come out later this week, he said the medical examiner will reveal the cause and manner of each victim's death.
Both Poindexter and Rhodes were deemed stable and recovering from their injuries in Lynchburg General Hospital on Saturday.
Sitting in her living room on Friday night, neighbor Reva Wisley heard gunshots ring out repeatedly, with no signs of stopping.
The source was uncertain at first. People often do target practice in the forest behind her house. Still, this felt a little different.
"This just kept going," said Wisley on Saturday morning, standing in her living room. "It felt like it went on for five minutes."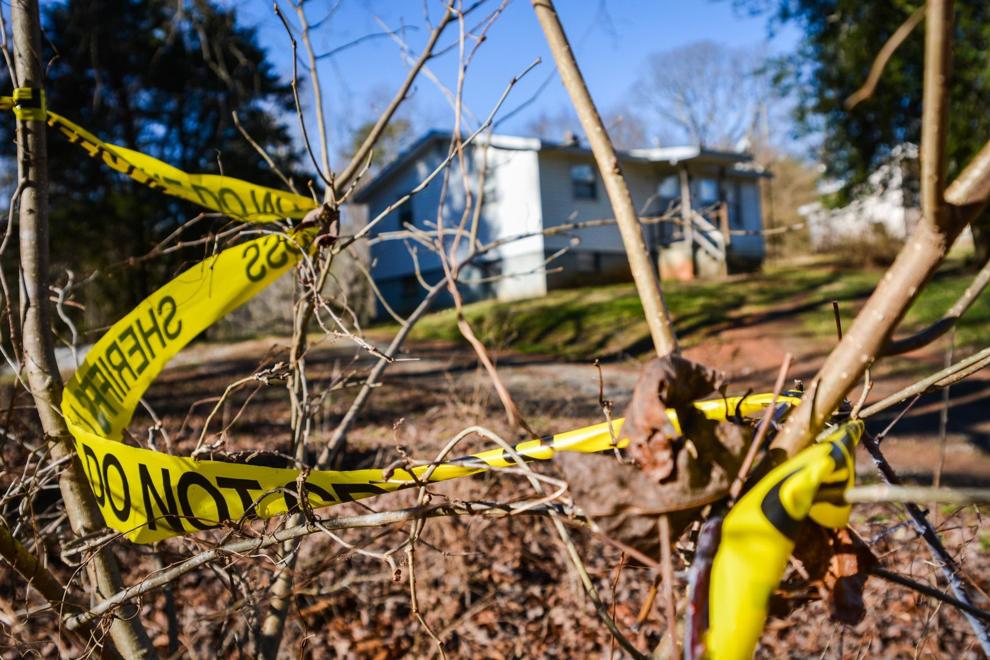 She bounced her dog, June, a Chihuahua-Jack Russell Terrier mix, in her arms.
"It didn't bother me as much, but she wouldn't stop barking," said Wisley.
She was barking during and after the gunshots, Wisley said, toward her next-door neighbor's house, which sat just 45 feet to the left of her own.
Wisley had just moved into the home a month ago and had spoken with her next-door neighbors a couple times in that span. Based on her first impression, they seemed nice.
"I just had no idea something like that would go on," she said.
She called it "spooky" to have such a tragedy happen right next door.
"I'm sorry that happened though," said Wisley. "It's sad to never get to know your neighbors."
Two miles down from the where the incident occurred lives Melanie Waller and her husband.
In the final stretch of her drive home from work around 7:30 p.m., Waller's path was blocked by police. A deputy was preventing cars from passing through Shula Drive from the east after its intersection with Izaak Walton Road.
Waller said her husband returned home from the Lynchburg, passing by the house where the shooting occurred. Entering Shula Drive from the west, deputies swarmed the area.
After living in her home for about six months, Waller was disconcerted by the shooting proximity.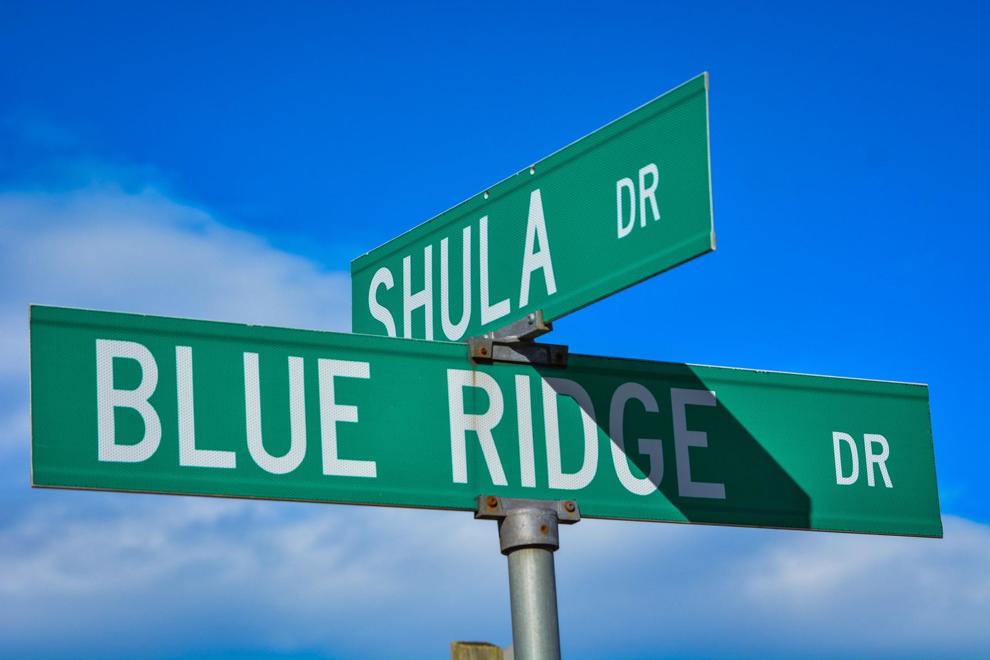 "It's not a very good feeling at all, and I still don't even know what happened," she said while standing on her front porch in the chilled air on Saturday morning.
Between Friday night and Saturday evening, little information was disseminated about the incident beyond the death toll and medical transport of the wounded before the news conference.
A Danville Register & Bee reporter arrived to the Pittsylvania County Sheriff's Office to find the doors locked. Calls, emails and text messages to authorities weren't returned Saturday morning.
At the conference, Taylor urged the community to keep the family of the victims and the Friday night's first responders in their thoughts as they navigate the trauma of the deaths.
Jason Davis and Twana Davis had three children, the 12-year-old boy and two adult daughters.
Taylor said one of the older daughters lived with them on Shula Drive, but wasn't in the home at the time. He said while she may not have been a physically a victim, she is a "emotional victim.
"She's lost family members, and it goes without saying in the days to come she will be struggling with the events of last night," said Taylor.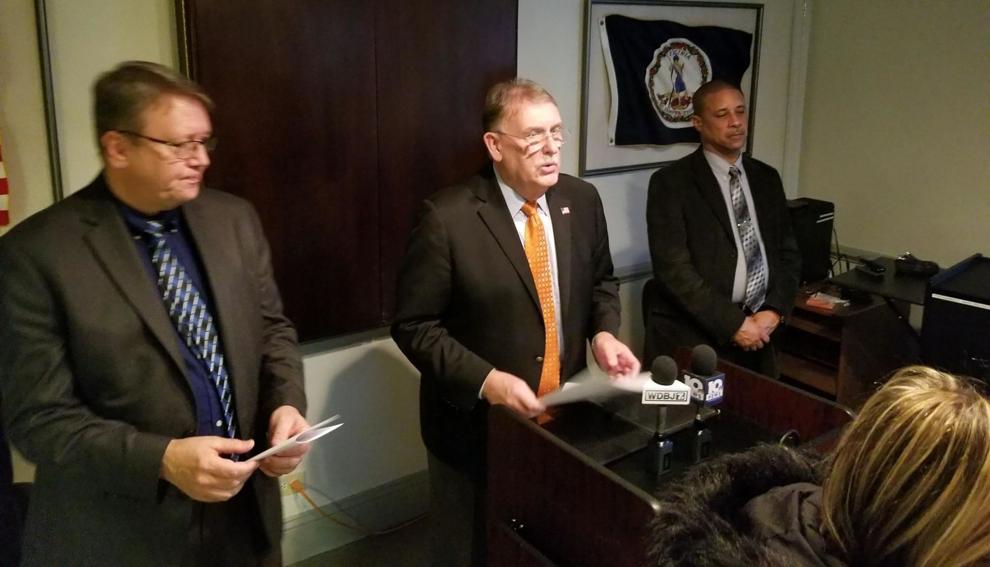 He said the officers from Friday night were struck by the scene, many of them having children around the age of the boy found dead.
"This is a very stressful situation," said Taylor. "Especially when it involved matters such as this and with children."
In recent memory, Taylor wasn't sure if there had been other incidents of a similar magnitude in Pittsylvania County.