BLACKSBURG — Batten down the hatches and shut the doors, it's fall and the brown marmorated stink bugs are coming.
The BMSB, as it is often called, is an invasive species that arrived in Pennsylvania in the 1990s, probably via Asian imports, and has been a pest ever since.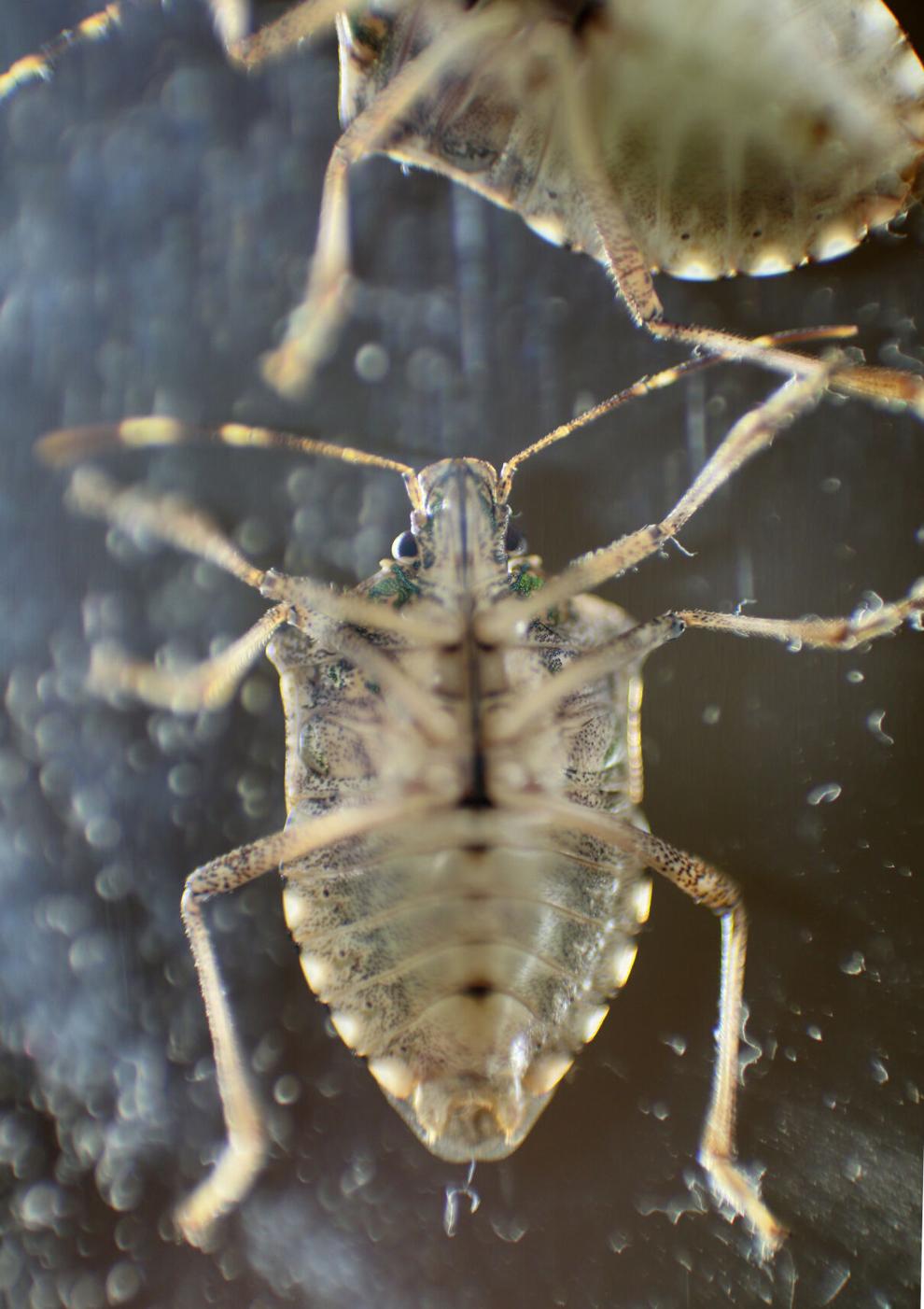 While the stink bug is technically harmless to people aside from the unpleasant stench and annoying buzzing, it seems to always find a way to sneak into our homes, closets, and cupboards. Ben Chambers, Virginia Tech associate professor of engineering education, has spent six years studying the BMSB's abilities and inclinations to determine how they accomplish this stealth and how they can be thwarted.
"The way people talk, you'd think stink bugs could get into just about anything," Chambers said. "But we now know that you won't see many getting through a rigid 3-by-7 millimeter opening."
Stack three pennies on top of each other and their height is 3mm. Seven millimeters is the width of a standard pencil. That's a tiny opening. But Chambers says you don't want gaps that size in an energy-efficient house.
"Weatherizing your house is the best thing to do," Chambers said. "The bugs usually get in through cracks around windows and doors. Seal the cracks and the gaps."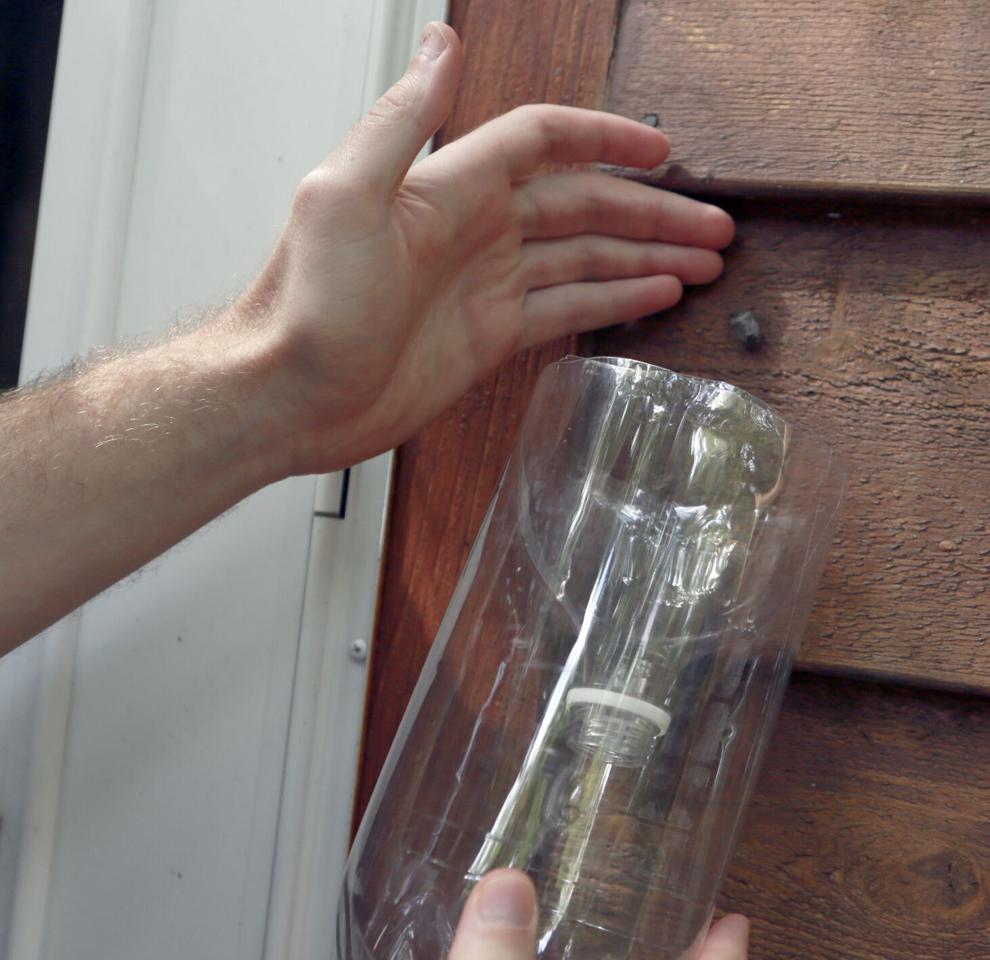 He also found that the bugs were attracted to light sources and would move toward light bulbs in the spring and summer, but not so much in the fall and winter. They also responded more in the afternoons than at night. So a trapping system using light would work better in the day time.
As Chambers worked simultaneously on two degrees, an master's in entomology and a doctorate in environmental design and planning in Virginia Tech's BioBuild program, Chambers examined how the BMSBs respond to corpses of fellow stink bugs in their habitat. In short, Chambers found they avoided freshly killed stink bugs, but tended to aggregate around accumulations of dried-out, long-dead stink bugs.
That was a surprise, Chambers said. "I'd have thought the dead bugs would indicate the refuge was not safe. But it seems the live bugs like to huddle against something, even corpses, as they enter go into diapause, a hibernation-like state."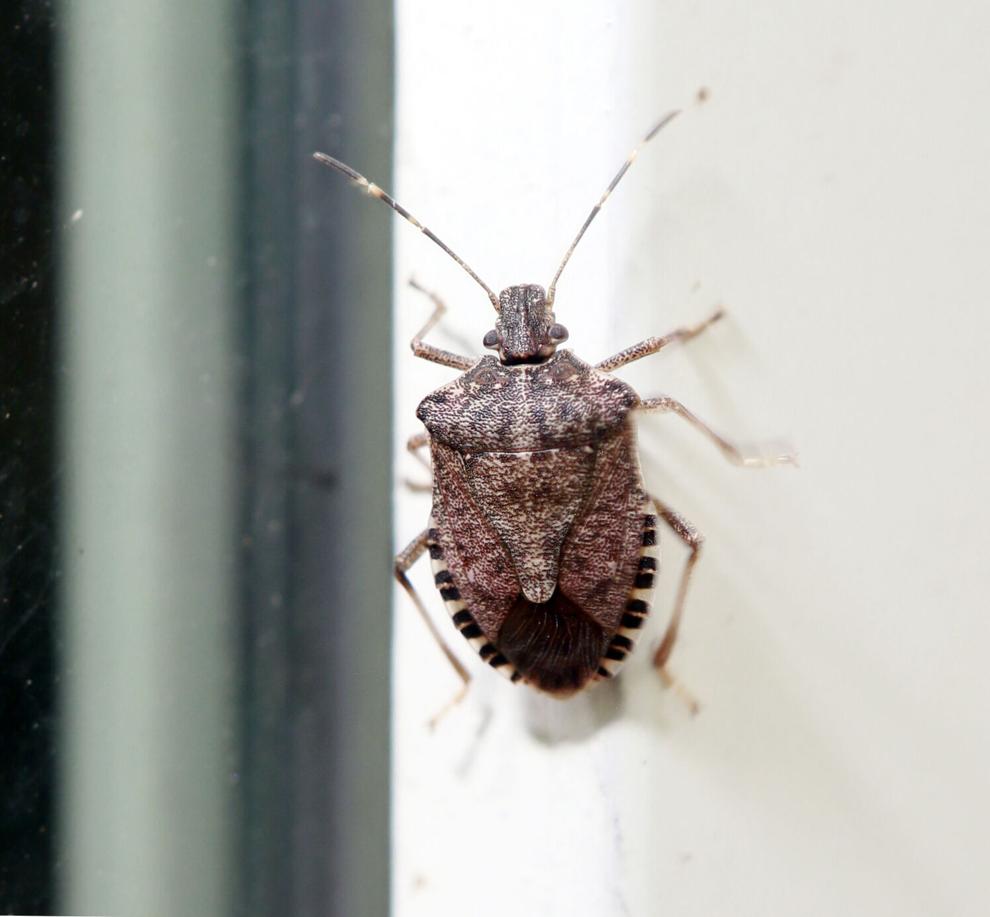 The idea that if you crush a stink bug more will show up is a myth, Chambers said. "It's just the opposite. The bug being crushed releases the alarm pheromone. The other stink bugs scatter, especially if they were in the vicinity when the crushing took place."
The live stink bugs do produce a pheromone that draws bugs together, said Virginia Tech entomology professor and stink bug expert, Tom Kuhar. "It's most noticeable in the fall when large aggregations of the bugs occur on tree trunks and sides of buildings."
The Virginia Tech BioBuild program in which Chambers started his explorations is home to doctoral researchers studying at the intersection of biological systems and human-built structures. Chambers decided on the entomological element of his studies rather serendipitously.
"I knew I wanted to study how building structures and characteristics influenced animal behavior, and vice versa," he said. "But nothing clicked. Then I pulled a stink bug out of my hair. My house was full of them."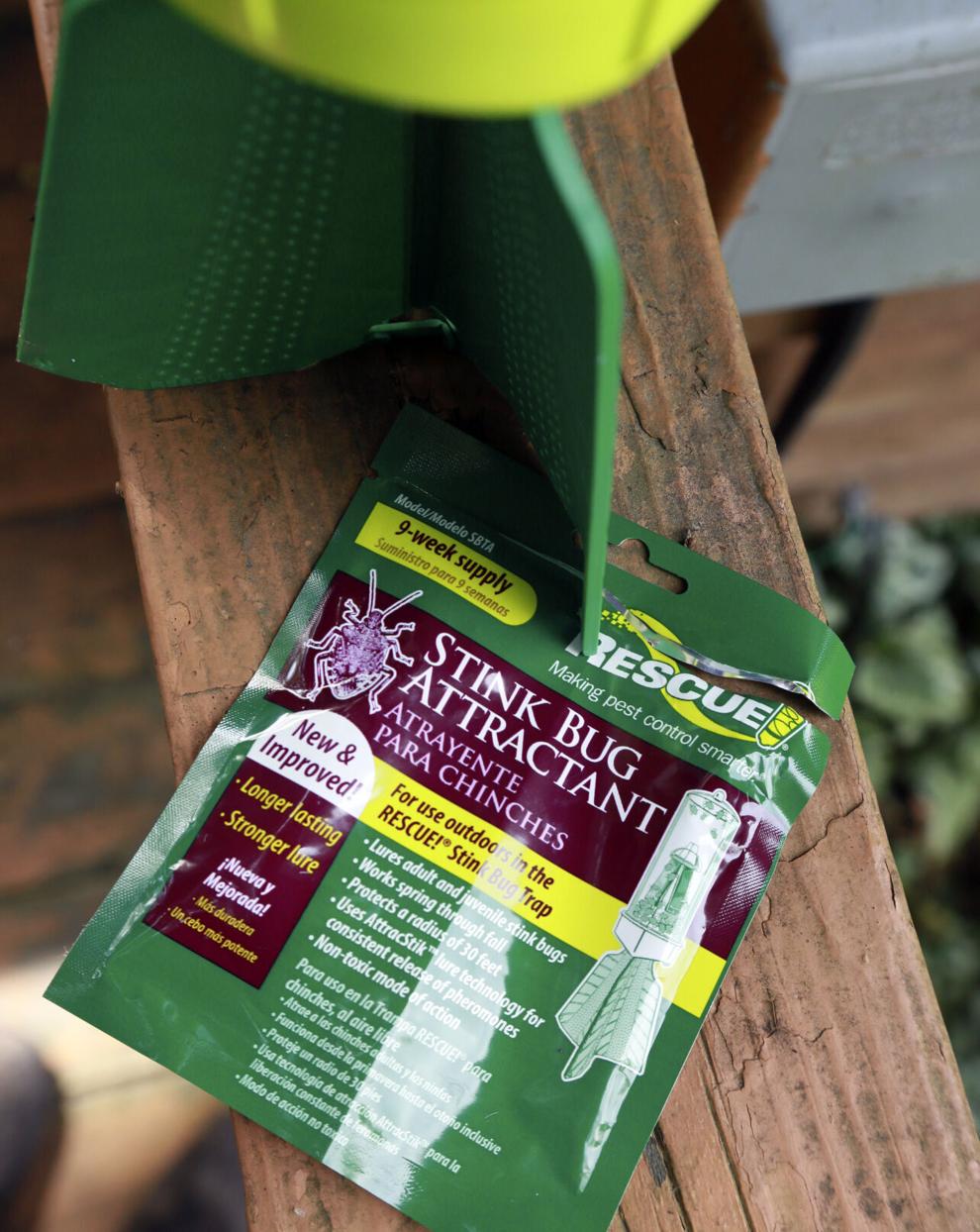 Chambers has more research on the stink bugs' interactions with buildings in the works, including examining the bugs' ability to crawl at various angles on treated glass. He's working with several undergraduate students on engineering design projects that involve stink bug studies. So Chambers pulled out his stink bug catcher he created out of a 2-liter drink bottle and amassed several cages of brown marmorated stink bugs to run through experiments. He keeps them in his study when they aren't working.
"They're adorable," he says, "now that I've been looking at them up close for six years."
The BMSB are major agricultural pests, sucking the plant juices out of fruiting crops as well as tree nuts, entomologist Kuhar says. Farmers around the Mid-Atlantic have seen millions of dollars in damage to their crops in the 15 or so years since the non-native stink bug invaded the region. In Virginia, the crops most heavily damaged are apples, peaches, tomatoes, sweet corn, peppers, and beans. The stink bugs are pests in every season.