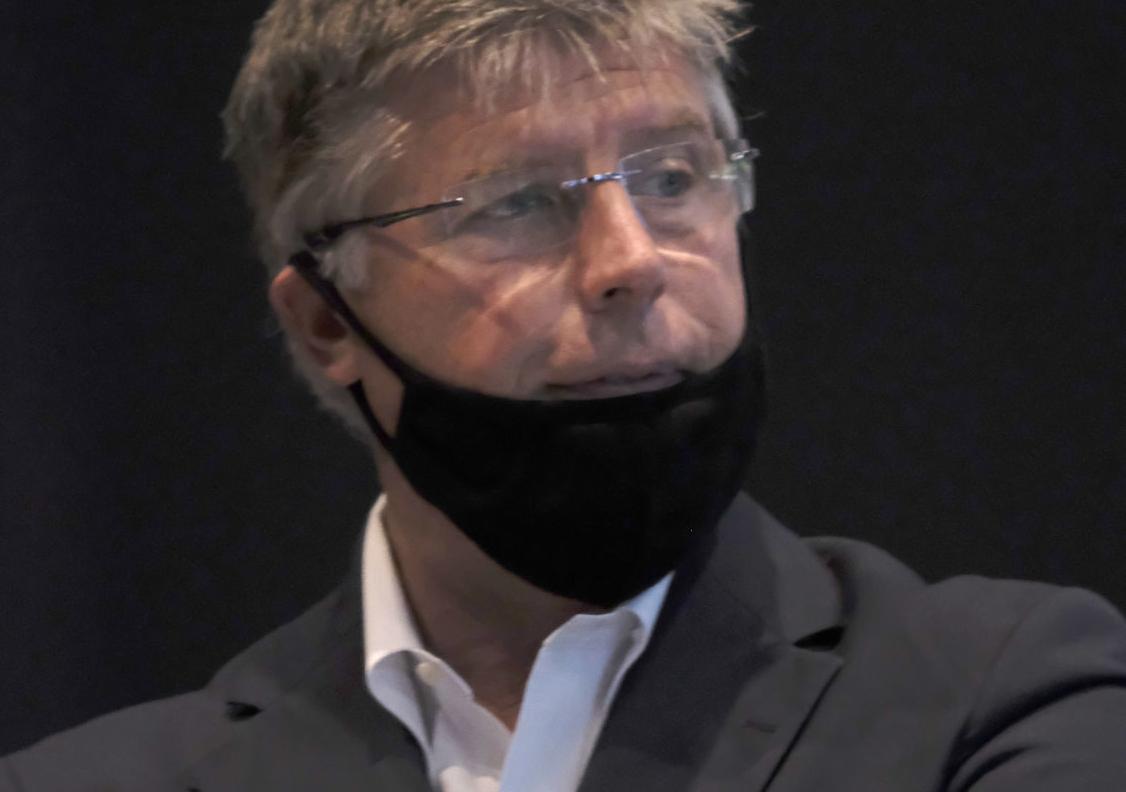 Gov. Ralph Northam had his way Thursday in a House of Delegates committee that killed legislation that would have limited the duration of emergency orders by the state health commissioner and required the state to make long-term-care residents and employees the top priority for testing for COVID-19.
Both bills were sponsored by Republicans and killed on party-line votes by the House Committee on Health, Welfare and Institutions at the request of the governor.
Northam's top lawyer, Rita Davis, lobbied for the defeat of Senate Bill 5025, proposed by Sen. Steve Newman, R-Lynchburg, to require that any emergency order issued by the committee be subject to approval by the Board of Health within 30 days and then renewal by the board every 30 days for up to 18 months.
Davis called the legislation "practically and legally problematic" for giving an appointed board authority over the governor's executive orders, although Newman argued that the executive's authority would remain protected under the state Constitution.
Eight executive orders have been issued by Northam and enforced by Health Commissioner Norman Oliver during the COVID-19 pandemic. Del. Mark Levine, D-Alexandria, suggested the bill would require the board of health to meet repeatedly each month to review and act on the orders, making it harder for businesses and other members of the public to comply with restrictions during public health emergencies.
"Businesses need to know what to do," Levine said before a 13-9 vote to kill the bill.
The committee also scuttled House Bill 5109, proposed by Sen. Ben Chafin, R-Russell, by the same margin after a top state health department official spoke in opposition to the proposed requirement to make residents and employees of long-term-care facilities the top priority for COVID-19 testing.
Dr. Laurie Forlano, deputy commissioner for population and chair of the governor's task force on long-term care in the emergency, said the legislation would limit the department's flexibility in setting priorities for testing.
Del. Cia Price, D-Newport News, moved to kill the bill because she questioned whether it would require the health department to make nursing home residents in western Virginia a higher priority than testing racial minorities who have a much higher prevalence for contracting COVID-19 than other populations.
"Definitely, potentially, it could," Forlano replied. "It is important for us to maintain flexibility throughout a pandemic, particularly one like COVID-19."
Chafin observed that his region has become a hot spot for COVID-19, even though its population is smaller than other parts of the state.
The committee also killed a bill proposed by Sen. Siobhan Dunnavant, R-Henrico, that would have required the health department to consider certain occupations - day care providers, law enforcement, EMS  staff and firefighters, and health care employees - essential workers who would be a priority for rapid diagnostic testing for COVID-19 or other communicable diseases in a health emergency.
"If we're going to prioritize the work force, there are a lot of people who are going to be left out," Price said before a 13-9 vote to kill the bill.
The committee also approved a separate bill proposed by Dunnavant to require the health department to provide additional information publicly about positive cases of COVID-19 by age group and congregate care setting, as well as race and ethnicity. It also approved a bill proposed by Sen. Jen Kiggans, R-Virginia Beach, to require nursing homes and assisted living facilities to arrange for residents to meet with families, either in person or by computer, every 10 days during a public health emergency.
The committee also approved a bill proposed by Sen. George Barker, D-Fairfax, that would require the health department to publicly release information about COVID-19 cases and deaths at specific nursing homes or other long-term-care facilities, which the Northam administration had refused to do early in the pandemic because it said the law required those facilities to be treated as people and not disclose their medical records.
"This straightens out any ambiguity there may be," said Committee Chairman Mark Sickles, D-Fairfax, who proposed an identical bill that is pending in the Senate.