A Martinsville woman has been found guilty of endangering the life of her granddaughter in the first of two charges related to the same child on separate occasions.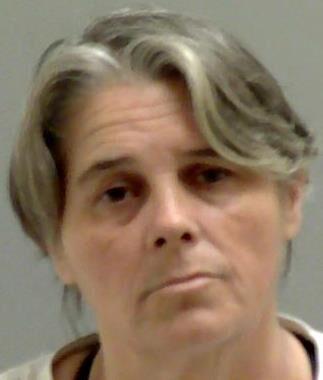 Teresa Hill, 51, appeared in Henry County Circuit Court in an orange Martinsville City Jail jumpsuit Monday morning. She had been out on bail after a Henry County Grand Jury indicted her in September after her 3-year-old granddaughter was found by a passerby in a blind curve in the road at the intersection of Recreation Street and Field Avenue in Fieldale in the dark of night.
That was before the same child was found alone on Roy Street in Martinsville on her fifth birthday just more than a week ago.
Police charged Hill with a second felony child neglect charge on March 26, along with the girl's grandfather, Robert Underwood, and that was when Hill was jailed without bond.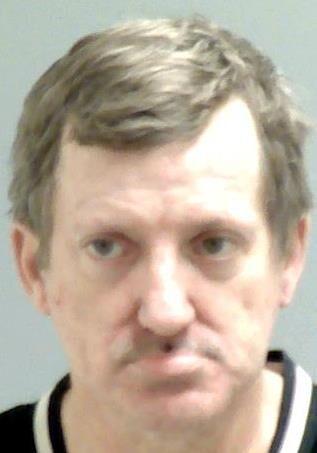 Testimony at Monday's trial revealed Hill was living in an apartment in Fieldale in March of last year when a woman who was driving home from work around 9 p.m. saw a girl in the street wearing a dress, coat and no shoes.
A second woman driving another vehicle also saw the girl, and both women stopped and called the police.
The child was placed in the backseat of the second woman's vehicle for about an hour while police searched the area.
Former Henry County Sheriff's Deputy M.S. Strand testified that she arrived at the scene at 9:13 p.m. and found a "3-year-old white kid, no shoes, scared, wearing a dress and a coat on top."
When Strand and another officer arrived at Hill's apartment, a neighbor identified the girl as the granddaughter of Hill, Strand stated.
Deputies found the apartment door partially opened, and once inside they found the girl's brother, less than a year old, asleep in a playpen.
Hill appeared from a bedroom after being roused by the neighbor, Strand stated.
Evidence presented by Social Services indicated Hill tested positive for marijuana and prescription medicine, so social workers removed the child, and she was released to her mother who depended on Hill to be the caretaker of her children while she worked.
Hill testified that, when her granddaughter was asleep on the couch, and her grandson was asleep in the playpen, she locked the front door and went to bed.
Henry County Assistant Commonwealth's Attorney Awbrey Watts asked Hill if the prescription medicine compromised her ability to look after the children.
"I take Xanax, and I take pain pills for my pain," Hill said. "And I left the bedroom door cracked."
John Sonderegger, the public defender representing Hill, presented into evidence a photograph of the inside of the front door showing a regular door lock, a deadbolt lock and a broken chain lock that Hill said she fastened with "a pair of scissors wedged in."
Sonderegger moved to strike, on the grounds that the prosecution failed to show evidence of Hill "committing a willful act or omission in the care of such child so gross and wanton as to show reckless disregard for human life," as the arrest warrant stated.
Judge David Williams announced that it was his decision the prosecution had met the burden of proof and set sentencing for Aug. 4.
Hill is charged with a Class 6 felony, which is punishable by up to 5 years in prison and a $2,500 fine.
Hill was transported back to Martinsville City Jail, where she awaits the court proceeding of her second child endangerment case.
As of January, records on file in the Henry County Circuit Court Clerk's office show Hill had moved to Roy Street in Martinsville.
Almost a year after the first incident, the girl was again found wandering the street without shoes and in her pajamas. This time it was about 8 in the morning.
It took police several hours to locate Hill and Underwood and the child was again removed by social services.
Bill Wyatt is a reporter for the Martinsville Bulletin. He can be reached at 276-638-8801, Ext. 236. Follow him @billdwyatt.