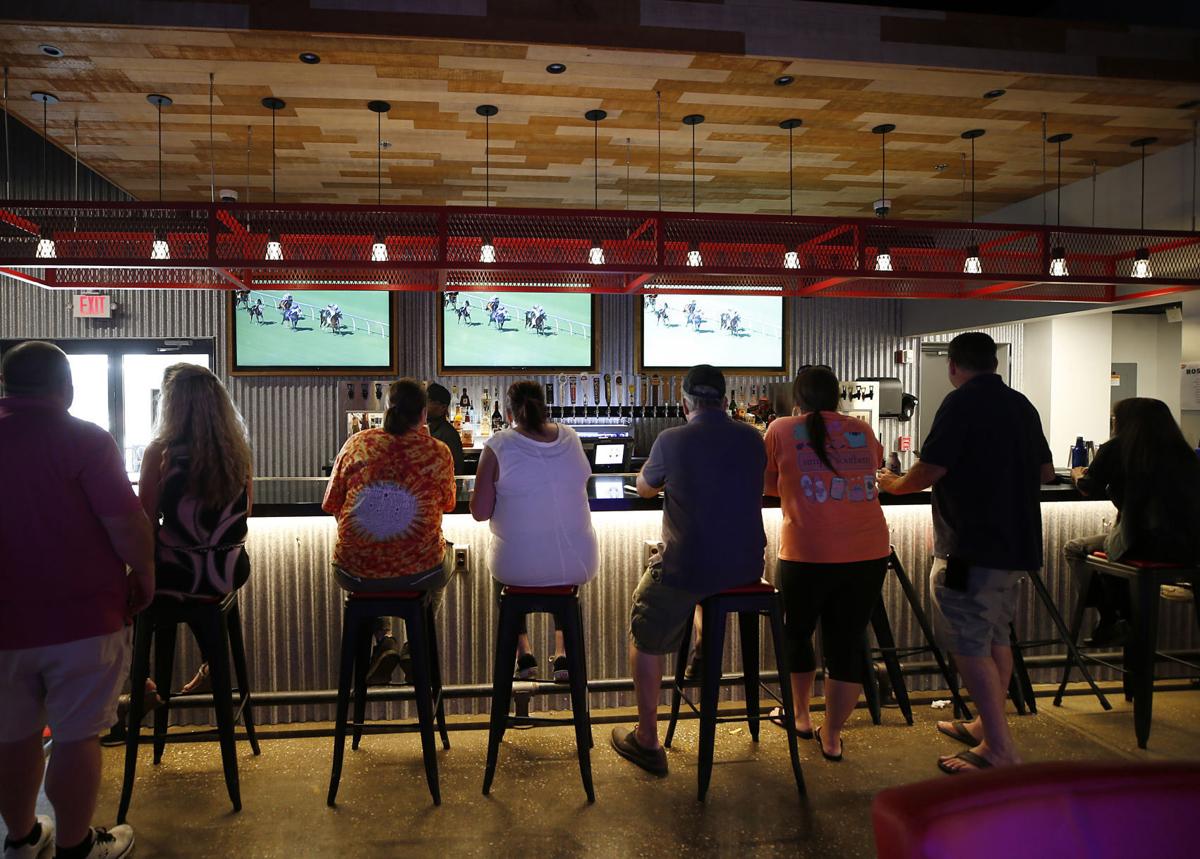 Rosie's Gaming Emporium is exploring the possibility of opening a location in Christiansburg, according to town officials.
Rosie's' potential plans for the town were brought up at the end of last week's town council meeting and a town official said the company recently briefed council members in separate two-on-one Zoom conversations — no more than two council members in each discussion, as allowed by state Freedom of Information law.
Town spokeswoman Melissa Demmitt said only five council members received briefings from Rosie's.
One key factor town officials pointed out is that a referendum would be required for a Rosie's site in Christiansburg.
"It's not really going to be our decision, it's going to be the voters," Mayor Mike Barber said to Councilwoman Johana Hicks, who initially brought up the topic Tuesday night.
Barber said all the company has done so far is ask if it can get petition signatures to get the issue on the general election ballot.
Rosie's has a handful of locations across the state, including one in Vinton. The business is known for its historical horse racing gaming devices and is operated by the company—Peninsula Pacific Entertainment—that also owns the Colonial Downs Racetrack in New Kent County.
Peninsula Pacific Entertainment owns casino properties in Iowa and New York state, but Christiansburg officials clarified that Rosie's isn't a casino.
A company representative couldn't be reached for comment last week.
Hicks said last week that she brought up the matter to push the information out to the general public. Hicks, in response to some comments from council members, said she's aware the issue is not a council decision.
"I understand, but the presentation was given to us for a reason," she said. "I wanted to let the town know that this may be coming, so they know it may be on the ballot."
Hicks said she's also isn't necessarily against the idea.
"All I'm saying is there are pros and cons, and I'm here to work for the citizens," she said, prompting a few council members to say they are doing the same work.
The possibility of a Rosie's already has some support on council, particularly from gaming advocate Councilman Steve Huppert, who sees the industry as an economic driver.
Huppert said he was told in his briefing with the company that they envision employing about a 100 people and providing a minimum wage of $15 an hour.
Huppert said revenue from gaming could go toward the cost of building the multi-purpose park off of Peppers Ferry Road that council approved a few months ago.
"There are people who are concerned about the cost of the new park," he said about the roughly $18 million project. "What I'd like to do with the money we get from Rosie's is put it into not only the park, but also all the recreation things."
Huppert said a gaming site would help bring additional business to the town, which depends significantly on tax revenues specifically generated by retailers and restaurants.