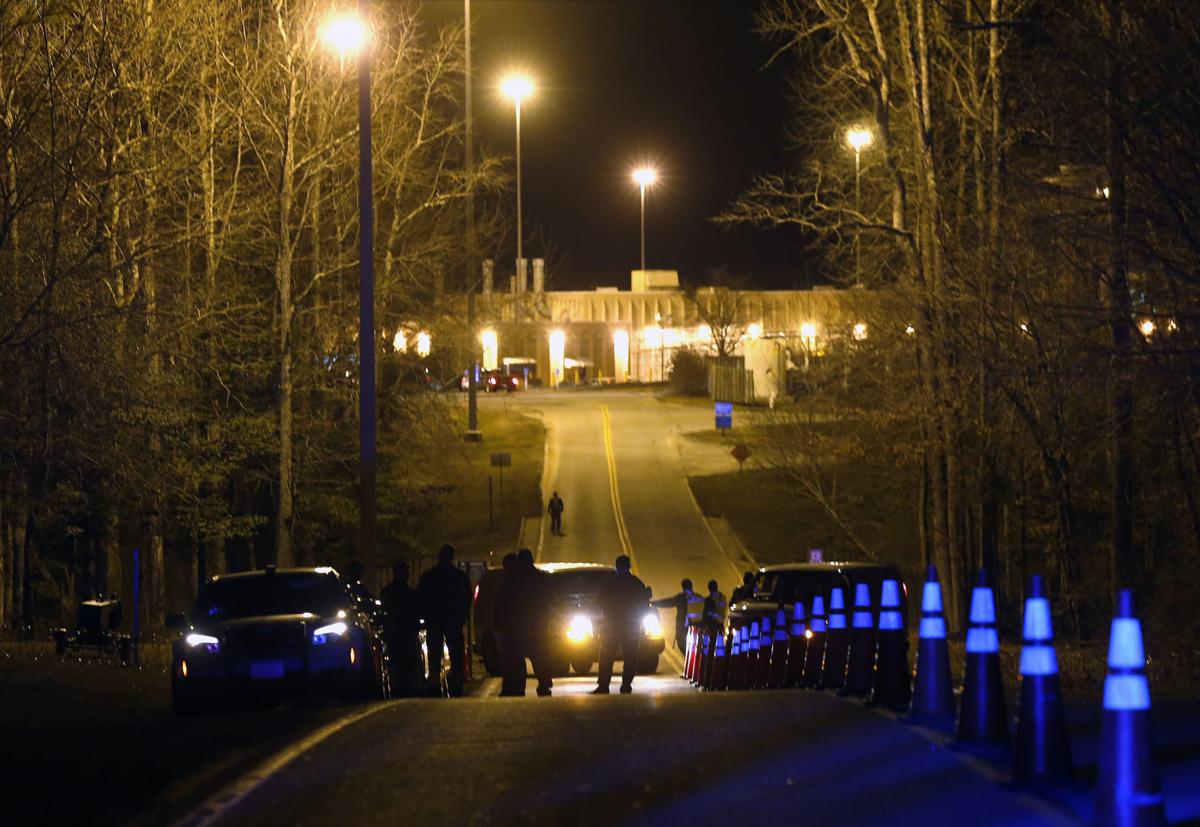 Virginia health officials are warning of increasing spread of COVID-19 in the region stretching from the Tri-Cities to the North Carolina line.
Prince George County, bordering the Tri-Cities, has confirmed 48 cases of COVID-19 since Friday and 222 since Aug. 1 — or 40% of all cases since the coronavirus pandemic began — according to the Virginia Department of Health daily COVID-19 online dashboard.
Greensville County, in Southside Virginia along the North Carolina border, recorded 36 cases of COVID-19 on Saturday, less than a week after confirmed 40 cases in one day. The county, with a population of about 12,000 people, including 3,200 inmates at two state correctional facilities, has confirmed 289 cases of COVID-19 since Aug. 1, or about 41% of total coronavirus cases.
The Crater Health District, based in Petersburg, warned of "an increase in community transmission cases as well as new cases related to facility outbreaks." Community transmission represents the spread of the virus in the general population, rather than congregate settings such as nursing homes and prisons.
The department said residents in the region "should assume risk of exposure is everywhere."
"Now that fall is almost here, we need to maintain our vigilance in following effective prevention measures to slow the spread of COVID-19," Dr. Alton Hart Jr., director of the Crater Health District, said in a statement on Friday. "In particular, we must continue to stay home as much as possible, wear facing coverings, maintain social distancing and practice hand hygiene to help manage transmission of the virus."
Asked for details of the virus' spread, a spokeswoman for the health district said Monday that "there is an increase [in community transmission] across the central region, which includes Crater and other health districts," based on the health department daily dashboard.
Greensville County Administrator Brenda Parson attributed "a great portion" of the county's cases to the Greensville Correctional Center and a prison work center. She said another factor has been additional testing the health department has conducted in the county to identify people infected with the virus but not showing symptoms.
The county has held three community testing events and given residents face masks, hand sanitizer and advice on how to avoid contracting or spreading the virus, Parson said.
"We hope by educating our residents, our numbers will slow up a little bit," she said.
In addition to Prince George and Greensville, the health department website shows 28 cases in the past week in Dinwiddie County and 94 new cases since Aug. 1, or about 32% of the total cases the county has recorded since the beginning of the pandemic.
Petersburg has confirmed 177 cases since Aug. 1, or 28% of the total 631 cases recorded through Monday morning, including 16 cases in one day last week.
Hopewell has recorded 32 cases in the last week and 97 cases since Aug. 1, or just less than 28% of the total.
Emporia, a city adjoining Greensville in Southside, has confirmed 10 cases in the past two days and 66 since Aug. 1, or almost 29% of all cases during the pandemic.
Just outside of the Tri-Cities and Crater district, Chesterfield County has confirmed 72 cases of COVID-19 since Friday. Since Aug. 1, the county has confirmed 1,078 cases, or about 21% of the 5,046 cases recorded during the pandemic.
Chesterfield has had more cases of COVID-19 than any locality in the Richmond area, although Henrico County has had the most deaths, 192, most of them in long-term-care facilities.
Colonial Heights, which is part of the Chesterfield Health District, appears to have experienced less community spread than other nearby localities in August. The city has recorded 39 new cases since Aug. 1, or less than 18% of its total since the emergency began in March.
Be the first to know
Get local news delivered to your inbox!