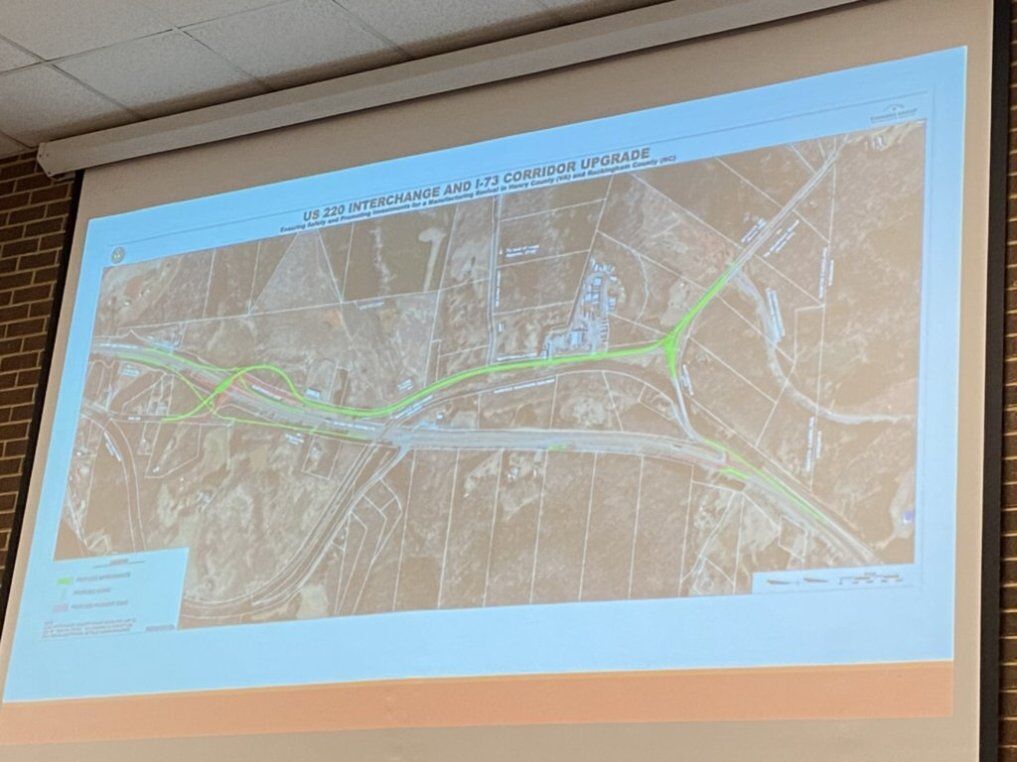 Henry County is proposing to build part of an interstate highway into the county that has been on the drawing board since the 1990s.
"Henry County is working with Rockingham County [N.C.] to apply for a Rebuilding American Infrastructure with Sustainability and Equity [RAISE] grant from the U.S. Department of Transportation," Henry County Administrator Tim Hall at a regular meeting of the Board of Supervisors on Tuesday. "This bites off a chunk of I-73."
The interstate, billed by leaders at the time as a potential economic savior to the region, is a thoroughfare that would extend from Myrtle Beach, S.C., to Michigan, passing through six states.
After almost 25 years, North Carolina has built more than 100 miles of the road — from the city of Rockingham, N.C., in the south to Madison, part of Rockingham County, in the north — but no other state has added to the project.
"We presented a proposal to Rockingham last night, and they [commissioners] voted for it unanimously," Hall said. "They are going to be co-applicants with us."
The U.S. Department of Transportation has earmarked $1 billion to be awarded as competitive, discretionary grants. There is no requirement for a local match, but the request needs to be justifiable and delivered in the timeline presented in the grant request.
The building out of Commonwealth Crossing Business Center — about 15 miles north of the northern terminus of I-73 — is the impetus behind creating a justifiable need.
"When Crown Holdings [the next company building in the business park] goes online, they will make 5,600 cans every minute of every day, every day of the year," Hall said. "Up to 2,500 employees will ultimately work at CCBC."
Martinsville-Henry County EDC President Mark Heath said 2,500 was a conservative figure.
"We're marketing 65 acres of a fully-graded, shovel-ready pad, expandable to 145 acres and a 100-acres site for future development," Heath said. "We need to be making these improvements now."
Hall said the two counties jointly would apply for $15 million for roadway improvements at the 726-acre facility that is located abutting the Virginia-North Carolina line. Heath pointed out the traffic studies show that a considerable number of people going in and out of CCBC and coming from North Carolina.
The Board of Supervisors voted unanimously to join Rockingham County in applying for the grant funds.
The U.S. 220 Southern Connector already is being developed from the business center to improve traffic flow north. It's unclear whether that plan could be merged with the I-73 plan.