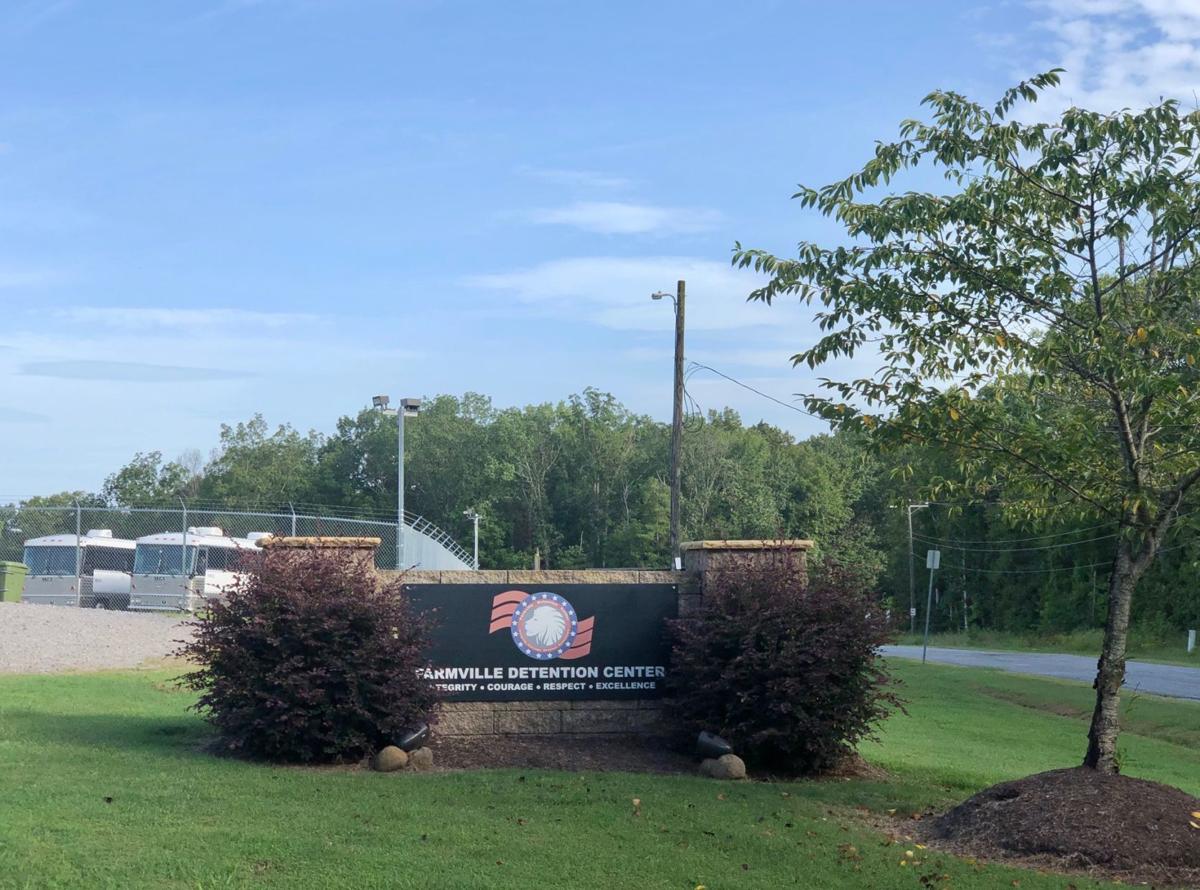 Immigration and Customs Enforcement filed a motion to drop the injunction that bars transfers into Farmville's immigrant detention center - the site where nearly every detainee tested positive for the coronavirus after 74 transfers arrived June 2.
By Aug. 11, the facility recorded 339 total confirmed COVID-19 cases and 259 of the 268 people detained were confirmed positive, prompting U.S. District Judge Leonie Brinkema to temporarily halt transfers after people detained sued the Farmville facility.
"This was during a time period when the virus was still heavily circulating ... so what possible rational reason is there for ICE to do this?" Brinkema said during an Aug. 11 hearing for a lawsuit filed by four detainees. "There were some terrible mistakes made along the way."
In a Sept. 4 press release, the detention center - privately owned by Immigration Centers of America - said the facility had 0 active coronavirus cases among people detained and that each detainee has been symptom free since July 10. 
ICE's motion to again allow transfers, filed Tuesday, cited its lack of active cases and noted that the Virginia Department of Health found ICA-Farmville completed a 28-day isolation period and did not incur new COVID-19 cases as of Aug. 26 with the exception of a staff member who was immediately isolated. 
The statement added that VDH findings were made after the Centers for Disease Control and Prevention inspected the facility and tested 114 people who had previously not tested positive. The injunction prohibited transfers "until there is a proper protocol in place."
According to ICE and ICA, the facility implemented CDC recommendations such as more signage to promote social distancing, replacing N-95 masks with cloth masks that could be laundered and ensuring staff is assigned to the same dorms.
"Thus, the current prevalence of COVID-19 at the facility is starkly different from the situation at the time the Court entered its Order and even further from the time that this lawsuit was filed," said the motion.
The motion states that the injunction limits ICE from doing its job and since the bed space doesn't exist elsewhere in the Washington D.C. area, "ICE has also been limited in detaining aliens in the [region] who pose a public safety risk and/or are subject to mandatory detention on criminal grounds."
If lifted, ICE stated that all new intakes would be tested for COVID-19 at Caroline County's immigrant detention center and all new intakes would isolate for at least 14 days prior to transfer - a prior measure ICA Farmville used in April 2020. 
At Caroline County, a 14-day isolation period is already in place for new intakes and if the detainee doesn't have a fever. 
Luis Valladares-Cruz, a person detained in Caroline Detention Center, told his boyfriend in August that despite being in isolation, people in isolation still share the same bathrooms, phones and showers with those who aren't.
An ICE spokesperson did not respond to a request for comment.
ICA-Farmville's population is at 209, about 29% of its capacity. At the time of injunction, the facility had 300 detainees. In the motion, ICE said the decrease is due to detainees being released or deported.
The VDH did not immediately respond to confirm. The inspection conducted by the Centers for Disease Control and Prevention is not publicly available, but inspection reports conducted by two doctors - one hired by the plaintiff's and another by ICE and ICA - on Aug. 20 conflict. 
Dr. Homer Venters, a former chief medical officer for New York City jails, called for Farmville's facility to release high-risk patients, adding in his report that ICE and ICA violated its own standards and departed from CDC guidelines. Venters suggested various recommendations to limit spread and alter procedures, adding that the center's statement that no detainee has experienced symptoms since July 10 is questionable.
The doctor called on behalf of ICA-Farmville and ICE, Dr. William Reese, a primary care physician with more than two decades in Virginia correctional facilities, said otherwise. Reese stated the facility was in compliance, and referenced only that detainees would not wear masks. Reese suggested enforcing compliance with social distancing and PPE among people detained.
The motion hearing is set for Oct. 6.
(804) 649-6103
Twitter: @sabrinaamorenoo