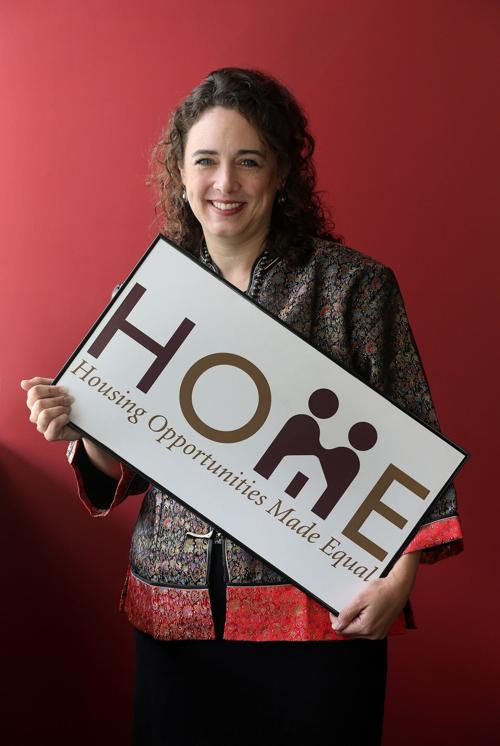 RICHMOND — A Richmond landlord who told prospective renters that "children make terrible tenants" must sell off her properties and undergo mandatory fair housing training under the terms of a settlement announced Tuesday.
The statement and a series of other interactions Teresa L. Vetter had with investigators working with Housing Opportunities Made Equal prompted the nonprofit to file a federal fair housing lawsuit against her last spring. The lawsuit alleged Vetter made discriminatory statements about families with children and openly sought to screen out prospective tenants with children and disabilities.
"This case demonstrates that landlords and housing professionals cannot discriminate based on the presence of children in the household. You can lose your license, you can lose your properties, and you can be financially responsible for the cost," said Heather Crislip, HOME's CEO, in a statement announcing the settlement. "There must be equal access to housing whether you have kids, a disability, or any other protected status under fair housing laws."
Under the fair housing settlement, Vetter must sell her rental properties and pay HOME $25,000, the cost of its investigation. Under the terms of the settlement, she cannot be a landlord for five years. She also is required to take fair housing training from the Virginia Fair Housing Office of the Department of Professional and Occupational Regulation.
Vetter could not immediately be reached for comment Tuesday morning.
The case arose from a complaint HOME received in 2018 from a family that sought to rent one of Vetter's properties. The nonprofit conducts civil rights testing to root out patterns of discrimination that occur in the housing market.
In Vetter's case, HOME testers documented a series of interactions with Vetter from December 2018 to May 2019. The testers recorded Vetter making discriminatory statements about families with children.
"There's a lot of ways, things that make a tenant good or bad that have nothing to do with whether a person is good or bad," Vetter said on one such recording released by HOME. "For instance, you have no children. Children make terrible tenants. The law doesn't allow me to discriminate against people on account of children, but I can tell you I would rather have a Great Dane for a tenant than a three-year-old."
In another instance, Vetter told a potential renter that she would not accept Social Security Disability income.
"I get calls all the time from people who get a disability check. Not a darn thing wrong with them. Not nothing. Nothing's wrong with them, like, you know, I'll ask 'Are you in a wheelchair? Can you do stairs?' 'Oh, it's not that kind of disability.' 'What is it?' 'I'm depressed.' 'Really, well so am I, now that I know what my tax dollars are paying for."
It is illegal for a landlord to turn away prospective tenants because they have a disability. Familial status is also a protected class under state and federal fair housing law. That bars landlords from offering different terms to households that include children.
Both the federal Fair Housing Act and Virginia's Fair Housing Law offer "familial status" protections, making it unlawful to refuse to rent or offer different terms or conditions because a household has members under the age of 18.
In another exchange, Vetter told HOME's testers she didn't believe fair housing laws applied to her. "I mean being a private landlord … I can subtly just disregard certain laws like that."
(804) 649-6734
Twitter: @__MarkRobinson