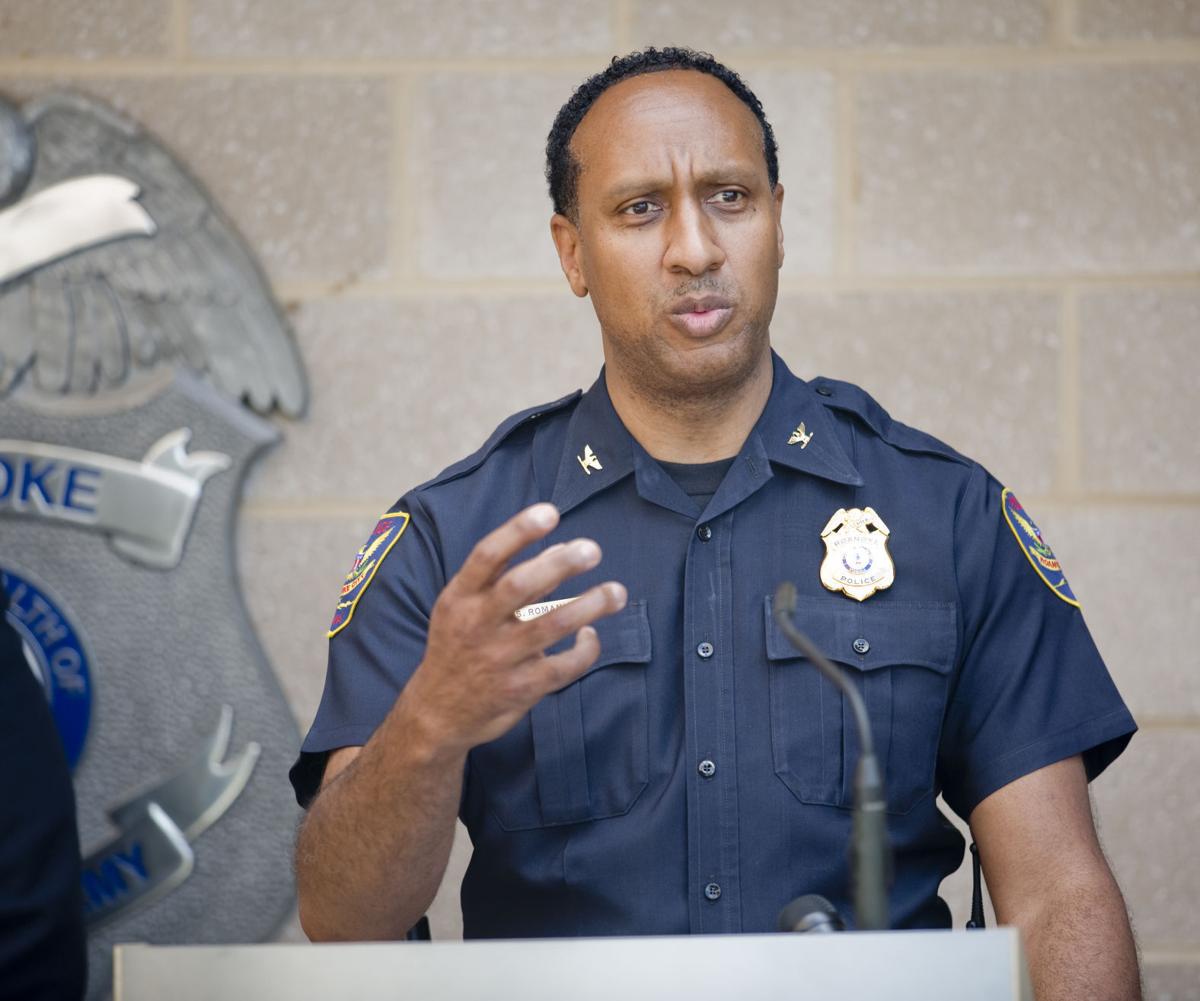 Gun violence weighed on the minds of many city leaders Monday when Roanoke Police Chief Sam Roman rose to share last year's crime statistics with the city council.
The annual report, Roman's first since being tapped as chief in 2020, looked back on a year marked by a rise in shootings, a destabilizing pandemic and growing worries about the influence of gangs in the community.
"What a difficult year, obviously, it has been," Roman said as he opened his remarks.
Monday's briefing came on the heels of a week during which six shootings left eight people wounded in Roanoke — continuing a trend that started emerging amid the tumult of 2020.
Roman emphasized that officers are taking a multi-track, community-focused approach to curbing the violence.
The department is partnering with nonprofits, social services, neighborhood leaders — "any and everyone" — to build an approach that isn't just reactive but is proactive in trying to short-circuit crime and help people find a better path before behavior escalates to arrests and jail time, he said.
"It is a fundamental and foundational belief of this police department that the key to success for our city is in community collaboration," Roman said.
"The challenges are great. They are many. But we are confident in the police department that, working with our community, we will be able to overcome any challenge that we are faced with."
In 2020, Roanoke saw 48 people wounded by gunfire and 12 people killed. That marked a rise of more than 75% in gunshot wounds compared to 2019 and a 17% rise from 2018.
The number of fatal shootings was about level with 2019, when 11 deaths were reported. In 2018, there were eight fatal shootings.
In the unusual year that was 2020, overall calls for police help were down. That included drops in the numbers of robberies, shoplifting incidents and burglaries reported.
Thefts and property crimes of various types shrank by 13% compared to the year before. Roman chalked it up to COVID-19.
"Obviously, you're going to have fewer break-ins when everybody is home all the time," he said, adding that the disruption to stores and business hours also reduced offenses like shoplifting. "That is specifically and obviously attributed to COVID and the shutdown."
Total calls for service for the department fell by 11% compared to the year prior.
In the year still to come, gun violence and gang activity continue to be major focal points for the city. Gang culture has been cited as a recurring factor in the shootings happening in the community.
Gang members had been linked, either as suspects or victims, to more than half of the shootings reported last year.
In response, the police department rolled out a new five-member gang unit in November to focus on the issue, and it realigned other related squads under one command to allow for easier coordination.
The city's gun violence prevention commission, which the police partner in, is also delving into the issue. That group has a $25,000 state grant coming to undertake a communitywide youth and gang prevention needs assessment.
Other grants are being pursued with goals including hiring a full-time gang prevention coordinator. The commission's work has found an "extraordinary gap" in supports available for young adults as they start aging out of existing programs, said Councilman Joe Cobb, a commission member.
Roanoke's data has shown that most local shootings involve people in their late teens or 20s.
During Monday's briefing, city council members voiced appreciation for the police department's focus on building relationships in the community, including the launch of a new civilian response team that since February has been doing outreach in neighborhoods affected by violence.
Several also said that, as budget talks continue, they wanted to prioritize strengthening officer compensation to help stem rising attrition rates.
The department, like others in the region, has been grappling with turnover. Roanoke County just proposed a three-year, $8.9 million plan to boost the pay scales for its police officers, sheriff's deputies and firefighters.