The exodus of senior leaders from the General Assembly continued on Wednesday with the retirement of Sen. Steve Newman, R-Lynchburg, a veteran budget negotiator and conservative lawmaker who has been one of Gov. Glenn Youngkin's closest legislative allies.
Newman had served two terms in the House of Delegates before moving to the Senate in 1996. With his departure five of the seven most senior members of the Senate will not seek re-election.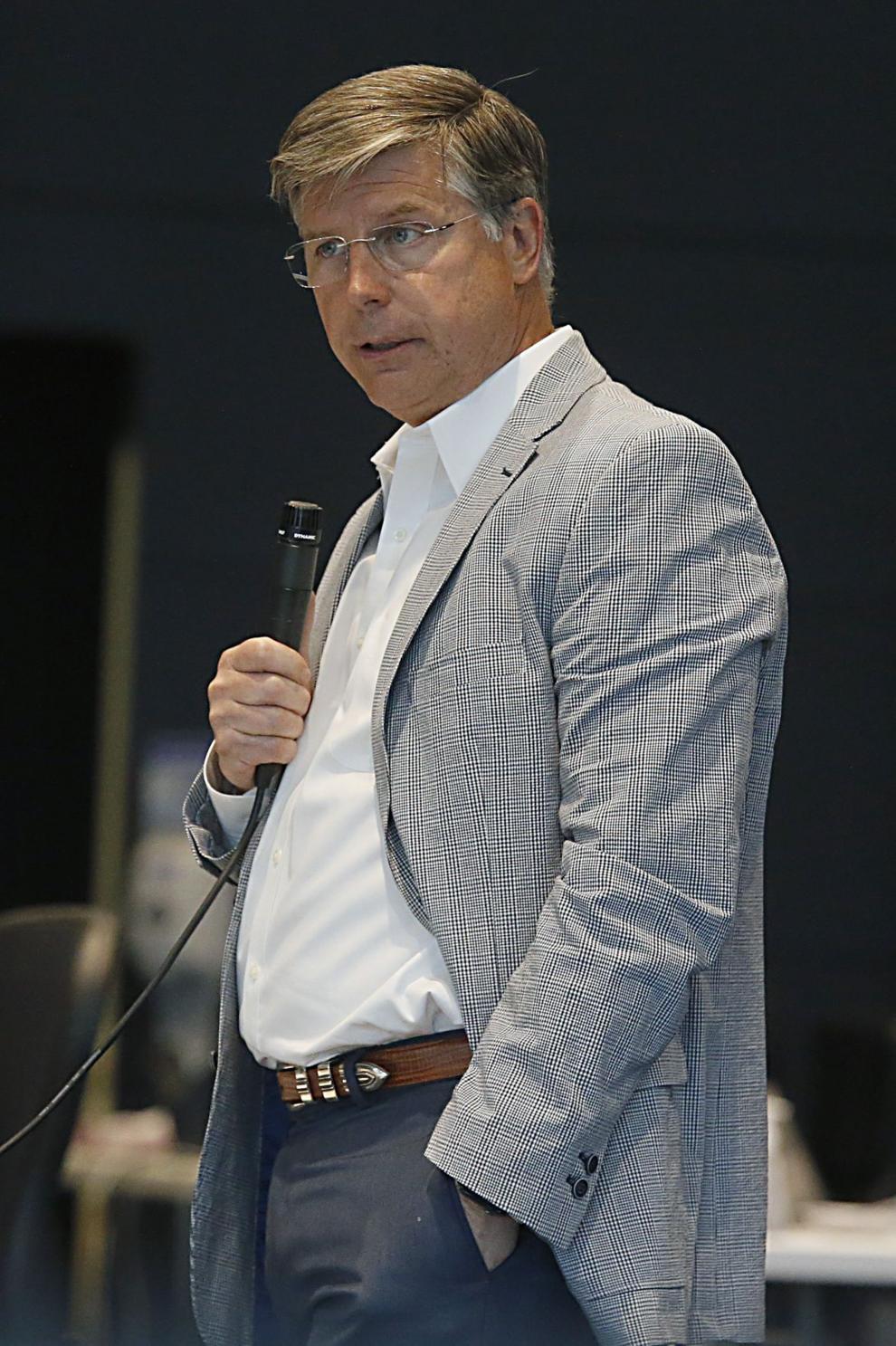 He is the sixth member of the Senate Finance & Appropriations Committee to decline to run for re-election this year, with five others facing primary election challenges after redistricting at the end of 2021 radically altered the electoral landscape.
One of those endangered incumbents, Sen. Emmett Hanger, R-Augusta, confirmed on Tuesday that he is considering moving into a new Senate district in the Shenandoah Valley in which Del. Chris Head, R-Botetourt, already has announced his plans to run for the seat. Hanger had declined to run in his current district after being paired with Sen. Mark Obenshain, R-Rockingham, who would have more of his political base in the new district.
"I really want to come back, particularly with what's going on with retirements," Hanger said in an interview. "I feel like I can be a positive player in Richmond. I just haven't figured out how to accomplish that."
Newman, 58, was paired with fellow Republican Sen. Mark Peake in a new Lynchburg area district. Peake has said publicly that he would not run if Newman were to seek re-election.
"But after 35 years of public service, it's time for me to step aside," Newman said in a text message on Wednesday morning.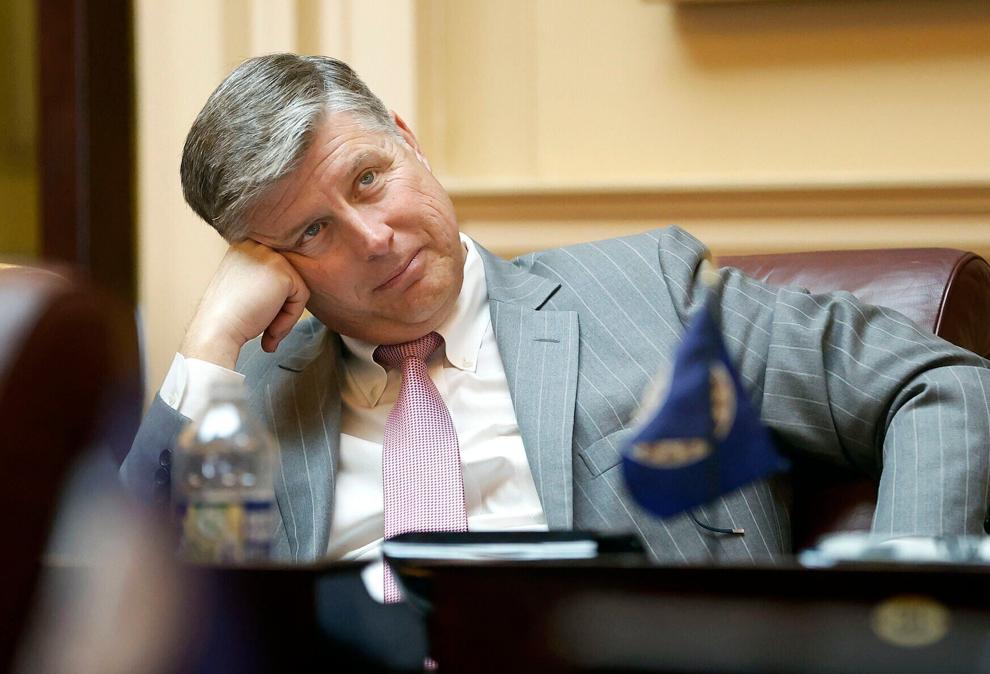 He issued a formal announcement that included testimonials from his fellow senators, including Democrats who often fought him over policy issues such as Medicaid expansion, abortion, charter schools and tax cuts.
"Steve Newman is one of the most well-liked and well-respected members of the General Assembly," said Sen. Dick Saslaw, D-Fairfax, who already had announced he will retire after a legislative career that began in 1976.
Sen. Louise Lucas, D-Portsmouth, an often fiery liberal Democrat who was Newman's seatmate for a dozen years, credited him for protecting her seniority status on committees when Republicans controlled the Senate.
"Politically, we differ on many issues but have never allowed that to interfere with the bond we share," Lucas said.
Senate Minority Leader Tommy Norment, R-James City, who also will step down after his term ends in January, worked closely with Newman, who served as president pro tempore of the Senate when Republicans held the majority. Notably, they shaped a $1 billion package of tax cuts in 2019 in response to federal tax reforms under the Tax Cuts and Jobs Act that then-President Donald Trump signed in late 2017.
"I have the ultimate appreciation for Steve's long-term engagement on the most vital issues before the Senate of Virginia, his collaborative sensibilities that allowed him to reach across the aisle, and his unwavering commitment to improving the daily lives of Virginians throughout the commonwealth," Norment said.
Newman expressed particular pride on his work on behalf of families of disabled Virginians who were moved out of institutional care when the state closed the Central Virginia Training Center in Lynchburg in 2020.
"I believe God has asked us to take care of those who cannot take care of themselves," he said in his retirement announcement. "Even as a conservative legislator, I have fought for those individuals in the training centers that needed the most help."
Newman also cited transportation and education reforms he championed under then-Gov. Bob McDonnell, a fellow Republican, as well as his prominent role on the finance committee in cutting taxes and securing more than $100 million in budget appropriations for his community."
In September 2021 Newman stepped down from a seat on the state's bipartisan redistricting commission. Ultimately the panel failed to reach an agreement on legislative boundaries, leaving the task to the Supreme Court of Virginia.
Months after Gov. Glenn Youngkin tapped him to work with other lawmakers on abortion legislation, Newman filed a bill in this year's session to bar most of the procedures after 15 weeks of gestation. The measure was defeated on a 10-5 vote in the Senate Education and Health Committee.
Speaking of his departure, Newman said: "This is a bittersweet time for me and my family. It's bitter because I'm leaving an institution I love and the individuals in the Senate and on my staff that have worked with me to better serve Central Virginia."
"But it's a sweet time because I know I will be able to now spend more time with my family, friends and business," he added.
Newman began his political career at age 23, when he won a seat on the Lynchburg City Council. He and his wife, Kim, have two sons and a grandson.
"There is nothing like being 'papa,' " he said.
Michael Martz (804) 649-6964
@mmartzrtd on Twitter