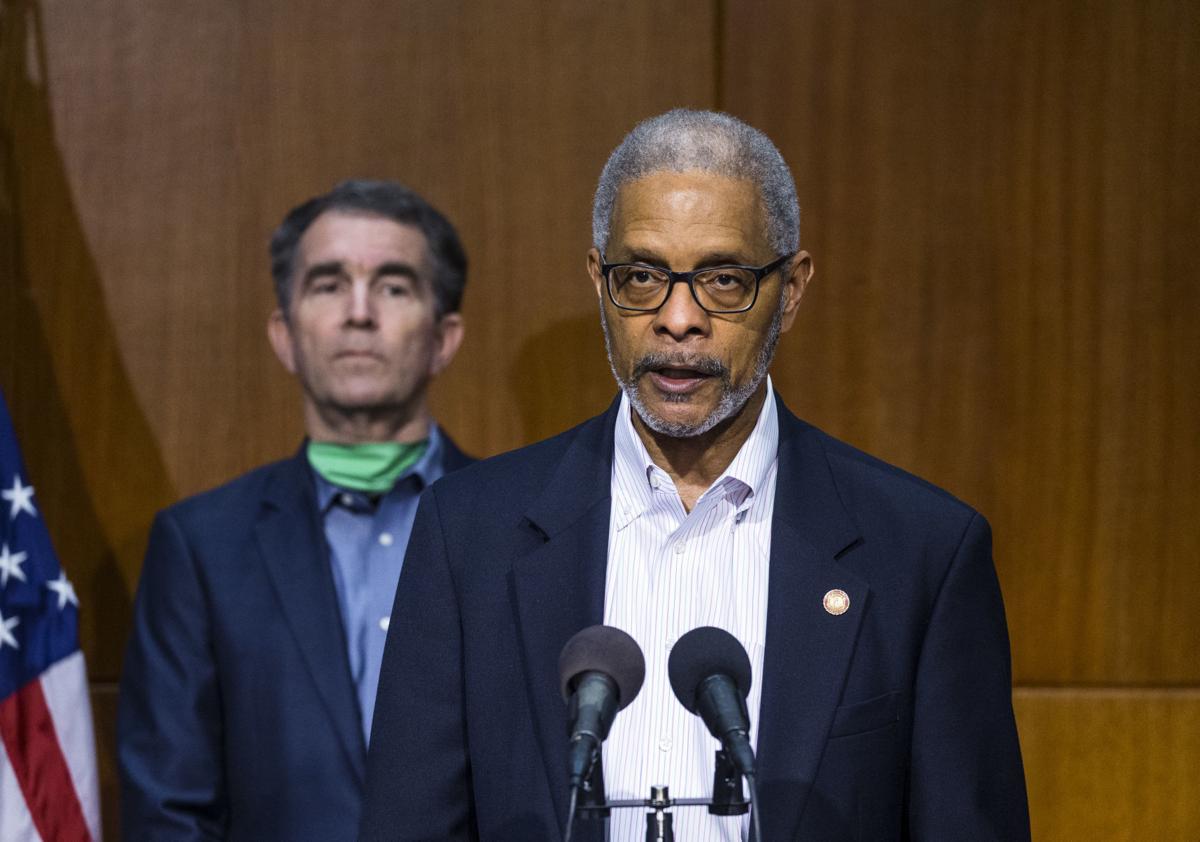 Virginia's health commissioner on Thursday said plans have been underway for months to figure out how to get a COVID-19 vaccine quickly to millions of people.
"When we get the vaccine, we are going to be in an unprecedented effort to vaccinate millions of people in the commonwealth of Virginia to protect the population from this disease," Dr. Norman Oliver told the state's Board of Health during its quarterly meeting. "It will be a huge number of people we will be attempting to vaccinate in a very short time."
Oliver said an incident command center has been working since June to develop policies and to lay the groundwork for stockpiling necessary supplies, integrating technology and, what might prove the most difficult part, educating and communicating with the public.
"There is huge distrust around this issue because of politicization. That'll present a huge challenge to us," Oliver said.
He said he would be shocked if a vaccine is approved before the November election, as President Donald Trump predicts. Rather, he said it would likely be late winter before one of the three vaccines now in late-stage trials will be ready.
"Hopefully we will get a vaccine that has gone through Phase 3 trials and has been shown to be safe and effective. We can really go out there, and convince people to go out and get it," Oliver said.
An advisory work group is being put together to continue readying the state to distribute the vaccine. The health department is asking for $10 million in CARES Act funding to purchase supplies and launch a communication campaign.
Costs are expected to run more than $120 million to carry out mass vaccinations.
"This campaign is going to cost a lot of money," he said.
Oliver said to be successful, public health will need robust partnerships with private providers, community-based organizations, health clinics and others.
"There is a lot we do not know about the vaccine," he said. "What we do know varies and evolves from day to day. As a result, organizing ourselves for a response is a very complex problem."
Oliver also briefed the board on COVID-19 data.
Board member Jim Shuler of Blacksburg questioned him about what is being done to curb the sharp rise in cases in the New River Valley that has occurred since Radford University and Virginia Tech students returned to their campuses.
Shuler said people living in the communities followed the rules during the spring and summer to keep virus case counts low, and now they are worried it will spread from the universities into K-12 schools and elsewhere.
"It's very clear we have increased prevalence in Radford and the surrounding community, so we have to do something now to get on top of that," Oliver said. "It's clear the cases are going up, and other interventions are needed."
Dr. Laurie Forlano, deputy commissioner of population health, said it has always been a challenge to get older adolescents and young adults to adhere to public health regulations. She said health officials are sending more testing to Harrisonburg, where a surge in cases among James Madison University students prompted the university to send students home and move the semester online.
"They are pulling out all the stops, and we are consulting with a federal team today for the situation in Radford," she said.
Be the first to know
Get local news delivered to your inbox!