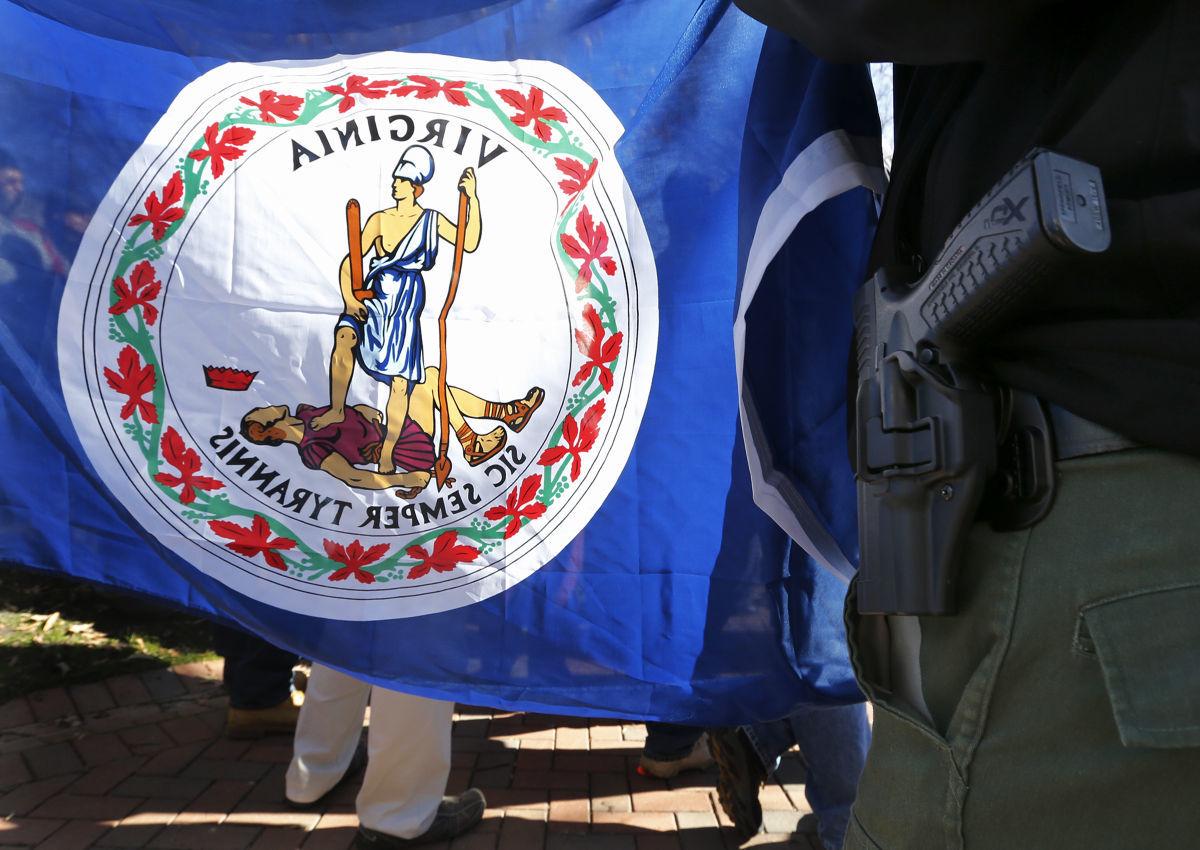 A Goochland County judge declined Thursday to issue a temporary injunction requested by a Virginia gun rights group to block the July 1 implementation of a new state law that limits people, with some exceptions, from buying more than one handgun per month.
After a hearing in Goochland Circuit Court, Judge Timothy K. Sanner ruled that the gun lobby had not met its burden showing that the law was likely unconstitutional.
The Virginia Citizens Defense League is among five plaintiffs that sued the state over the law, which they argue violates residents' constitutional rights.
"The statute is no less an infringement on the right to keep and bear arms than is limiting persons to purchase one Bible per month would be an infringement on the rights of Virginians" under the Virginia Constitution's version of the First Amendment, the plaintiffs argued.
Attorney David G. Browne, representing the plaintiffs, likened the law to placing limits on how many times a week a newspaper could be published, how many abortions a woman could receive in a decade, or how many times a criminal-defense lawyer could be appointed to represent a indigent defendant during a lifetime.
The law "unconstitutionally rations the direct exercise of an enumerated right" under the Virginia and U.S. constitutions, Browne argued.
But the attorney general's office, in urging the injunction be denied, said the new law "strikes a reasonable balance" between the rights of citizens to bear arms and the state's "legitimate interest in stemming the flow of handguns that can cause violence, bloodshed and heartbreak in communities across Virginia and the East Coast when they are illegally sold, trafficked, stolen or otherwise put into the hands of dangerous individuals."
Further, the AG office argued that a temporary injunction "is an extraordinary remedy never awarded as a right" and a party seeking one "must establish that he is likely to succeed on the merits, that he is likely to suffer irreparable harm in the presence of preliminary relief [and] the balance of equities tip in his favor and that an injunction is in the public interest."
Solicitor General Toby Heytens, standing in for Virginia Attorney General Mark Herring, noted that the plaintiffs did not identify any case, from any court, that has ever held that a policy like the new one-handgun-per-month law imposes a burden on the right to keep and bear arms.
Heytens added that a similar law that went info effect in Virginia in 1993 had never been challenged on constitutional grounds during its nearly 20-year history. It was repealed in 2012 by the then-Republican controlled General Assembly.
The new law, similar in language to its 1993 predecessor, does permit people to purchase more than one handgun per month under certain circumstances.
It exempts law enforcement agencies, state correctional facilities, Virginians with a valid concealed handgun permit and people "whose handgun is stolen or irretrievably lost who deems it essential that such a handgun be immediately replaced."
The law, like its 1993 version, also allows a non-exempt person to exceed the one-gun-per-month restriction by submitting to an "enhanced" background check conducted by state police. A petitioner must state his or her purpose in writing for purchasing more than one handgun and provide "satisfactory proof" of residency and identity.
Browne, the plaintiffs attorney, argued that those people essentially would "have to prove to state police that they are not firearms traffickers" before being granted an exception.
Herring, who was present during the hearing but didn't argue the case, was clearly pleased with the decision.
"The judge concluded that the gun lobby had not met its burden, showing that the law was likely unconstitutional," Herring said after the late afternoon hearing. "The case [law], in my view, presents a really strong case that these laws are legal, they're constitutional and they're really, really important."
"We have seen too much gun violence in communities all across our state," Herring added. "The problem of gun trafficking and illegal guns on our streets is real. Virginians have spoken loudly and clearly that the status quo is not acceptable, and they want the legislature to take strong and bold action."
Browne declined to comment after the hearing.
Be the first to know
Get local news delivered to your inbox!