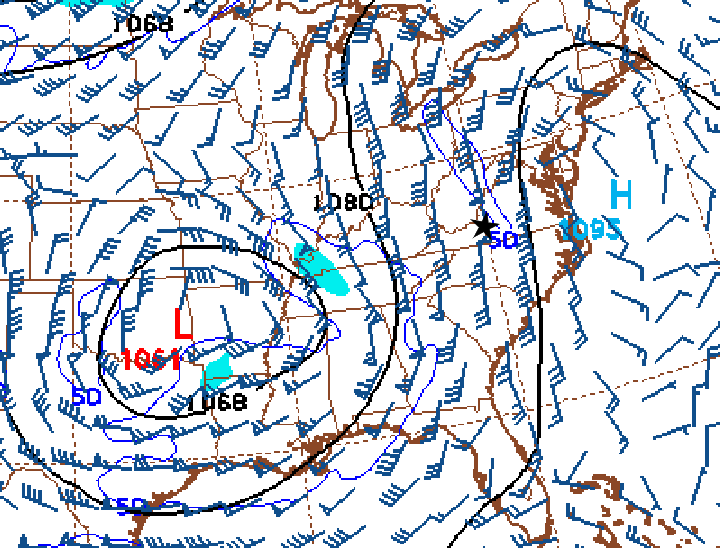 Another southward crinkle in the jet stream is becoming cut off from the main flow, or mostly so at least, and will circle like a doughnut for a few days, just like what happened last week. Then it will slowly wobble loose.
And that means more rain for waterlogged Southwest Virginia.
This will not be a duplicate of last week's "raindemic" that dumped 6-12 inches on much of the Roanoke/New River valleys and nearby areas over 4 days. The low is centered farther away, so we're not stuck in quite the same intensity of a "firehose" as we were last week. But the flow between this low and high pressure off the East Coast will be sufficient to sweep in rounds of moisture off the western Atlantic, again, with showers and thunderstorms off and on from tonight through Saturday.
It will not take much to cause flooding problems, given how soaked the ground and streams are from last week. With an overall warmer atmosphere, there is more potential for locally heavier downpours in storms than we saw with last week's long-fused fairly steady rain, even if the overall totals are expected to be generally much less than last week. There will be a southeast component to the flow again, so once more, areas along and on the eastern slopes of the Blue Ridge will be at a higher risk of large rainfall amounts.
Most locations in our region will likely see another 1-3 inches of rain this week, with locally heavier amounts, especially those influenced by terrain and wherever gets in a more intense storm or  a series of storms training over the same location.
The tropical low will enhance the moisture flow as it drifts north. The cold front will provide another source of lift for showers and storms as the weekend approaches.