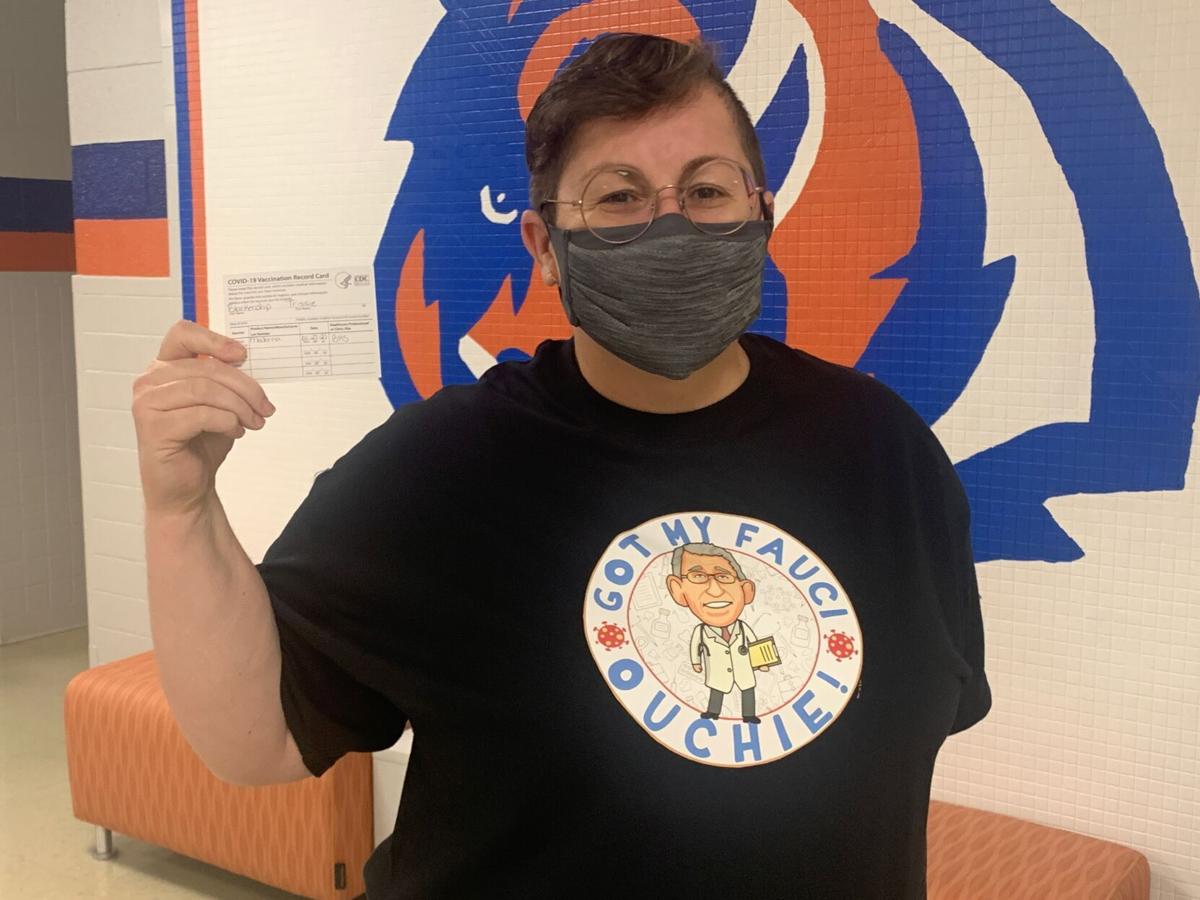 We've never understood when contradictions have emerged between science and politics. Why would a person's affiliations with Republicans or Democrats have anything to do with the foundational elements of our physical world?
Does that mean you have to be of a certain political persuasion to understand that planes can fly or, heck, even birds can fly? That when you drop something, it falls down? That's all obvious, and that's pure science.
Yet for a couple of decades now we have heard rantings along political divisions about climate change and the foundational elements that show how our planet has evolved and will continue to evolve and — barring help from our better ideas and investment — self-destruct.
In fact, such attacks of myopia sometimes have appeared to have caused some Republicans to speak against climate change simply because those trends were touted loudly by former Vice President Al Gore in "An Inconvenient Truth."
Sadly, it's scientifically and mathematically apparent that some of us tend to line up not behind the principles we support but rather against those the other party proffers.
Even though polls reveal the greater knowledge and perspective of American citizens, the arguments we hear tend to suggest that we act as ideological idiots, ceding our own intellectual abilities to think and see and understand.
We would consider taking care of the planet to be one of the great shared responsibilities of mankind. If we don't protect where we live, then what shape will the environment be for our children, our grandchildren and, heck, anyone under the age of 40 or so? If we don't invest in the gifts given to us, then we can't pay that forward very well.
The coronavirus pandemic has reinforced those concerns, and now we see how this is playing out across our public landscape. How assiduously some of us are accepting our roles in combatting the virus appear to be based on which boxes we check on election day.
We consider taking care of each other to be a biblically founded principle that should direct even more of our focus than our planet.
And, to us, that means we all should be vaccinated against COVID-19.
But here come the naysayers, some political leaders who irrationally question the existence of the virus, the pandemic, the need for a vaccine and, in some corners, the idea of wearing a mask and socially distancing. You know who they are. You can ask them why they act so irresponsibly.
But are they affecting the way you view this responsibility? Are you allowing those who don't think to tell you how you should think? To determine how you should protect yourself, your family and the rest of us?
We ask because we see residents of our region lag behind the state in getting first and second shots of one of the vaccines that are proven remarkably successful against the virus.
As of Friday slightly more than 1 in 3 people in the Pittsylvania-Danville Health District (35.2%) had received at least one shot. A little more than 1 in 4 (27.6%) have been fully vaccinated with two shots of Pfizer or Moderna or one shot of Johnson & Johnson.
The one-shot rate was nearly 9% below the state's 44.3%, and the full vaccination rate is 3% less than the state's 30.6%. Nearly 61,000 doses have been distributed in the health district.
But if our goal is to reach "herd immunity," which has been suggested to be at least – some scientists have projected much higher – 70% of the population having been vaccinated, we have a lot to do.
We need about 43,000 more residents of the district to complete the process than the 28,022 who have. That's only slightly more than the population of Danville who still must be fully vaccinated to reach our goal.
Yes, some of that remainder have received a shot, but if you use a daily rate of 500 — a fair number — we would require roughly 85 days – nearly three months – to get to herd immunity.
We have heard from health officials that even though the process for getting the vaccine is basically a walk-in proposition now, fewer and fewer people are walking in. Clinics are shutting down. That's troubling, even scary.
Here's our inconvenient truth: That is all on us. We can do the right thing, or we can listen to the clueless.
If you haven't had a shot, please get vaccinated. It's simple now. Yes, some have a reaction to a second shot, but that's almost always a 24-hour battle of discomfort in a war that could kill you, someone you loved or even a total stranger.
Those are scientific facts. Pure math. Pure reality.
And, long ago, before the wheel, the industrial revolution and the automobile, we learned that it doesn't matter how you vote on election day, it's how you elect to act for the betterment of mankind that counts.