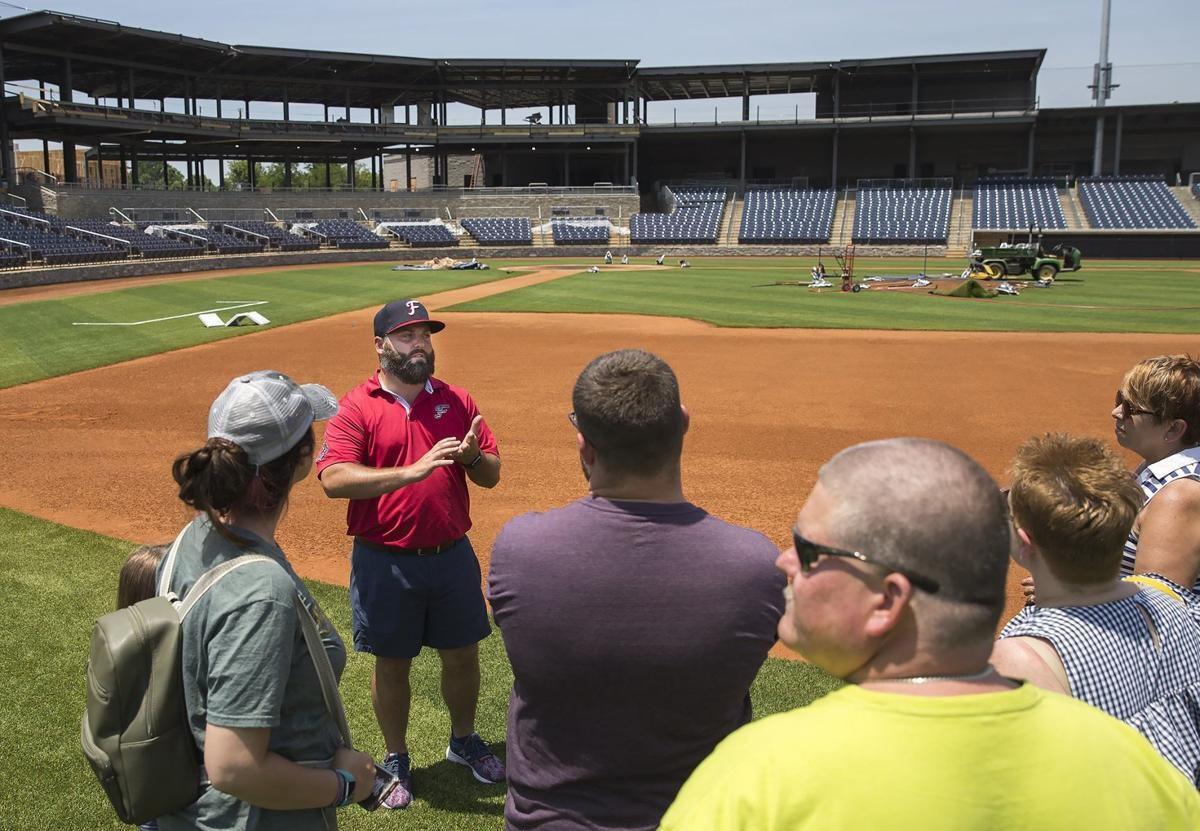 When the coronavirus pandemic first became an American problem back in late winter, many sports fans grimaced at the loss of March Madness and a couple of months without baseball.
How about a year without sports?
To be clear, games are hardly the first priority with the death toll in the United States now past 140,000 and showing no signs of slowing anytime soon.
However, it would be good for our mental health if we could at least dip our toes in what used to (four months ago) pass for normalcy. That, sadly, might not happen.
Even with Major League Baseball returning for a 60-game "season," the obstacles are enormous. How can you have enough social distancing on the field or in the stands? It's understandable that Washington Nats legend Ryan Zimmerman and others are putting their — and their loved ones' — safety over a return to action.
Even the Professional Golf Association, which would seem to be the safest of pastimes, COVID-wise, has its challenges. In this very non-contact sport, five players and two caddies have tested positive for the virus since play resumed June 11.
Will baseball start its truncated season and then have to accept reality when it becomes a virus hot spot? Already, the minor league seasons, including the first one for the much-awaited Fredericksburg Nats, are gone. Can the National Basketball Association and the National Hockey League have anything resembling a safe return when they try to tie up their seasons in late summer and early fall?
Which brings us to football. A few colleges on the lower NCAA levels already have canceled their seasons and many others are taking a wait-and-see approach. Among the big dogs, the Power Five conferences haven't yet come up with a testing protocol, and coordinating a plan with all their states' health officials verges on impossible.
Schools that tried to jump back into summer practice sessions have paid the price. At traditional powerhouse Clemson, 37 players have tested positive for COVID-19 so far.
How many National Football League players will decide their decidedly contact sport is too dangerous? It is hoped that the NFL will not be blinded by billions in TV money and arm-twist its employees into taking foolish risks. Faced with the loss of a season in a career that might not last more than a few, it will be hard for the pro players to say no.
How about the high schools? A photo of a Richmond high school coach spraying a football with disinfectant in the Times-Dispatch was an instructive visual for those who think the game can be played without risking players' health and lives and those of their families.
Beyond the risks to players and coaches, can anyone see a safe scenario for spectators?
Everyone needs a little joy right now. Sports fans have seen just about all the ESPN and MASN "classics" they care to see. However, to consider the risk, look no farther than the beach. Myrtle Beach, South Carolina, opened for tourists more quickly than most along the Atlantic coast. Now coronavirus outbreaks reportedly linked to the South Carolina beach have popped up in Virginia, West Virginia and Ohio.
Coaches traditionally have urged their players, often unwisely, to "play hurt." For the general welfare, sports fans yearning for live sports might have to suck it up and endure the virtual pain of five-year-old Orioles–Indians replays longer than anyone wanted.
The (Fredericksburg) Free Lance-Star
Catch the latest in Opinion
Get opinion pieces, letters and editorials sent directly to your inbox weekly!