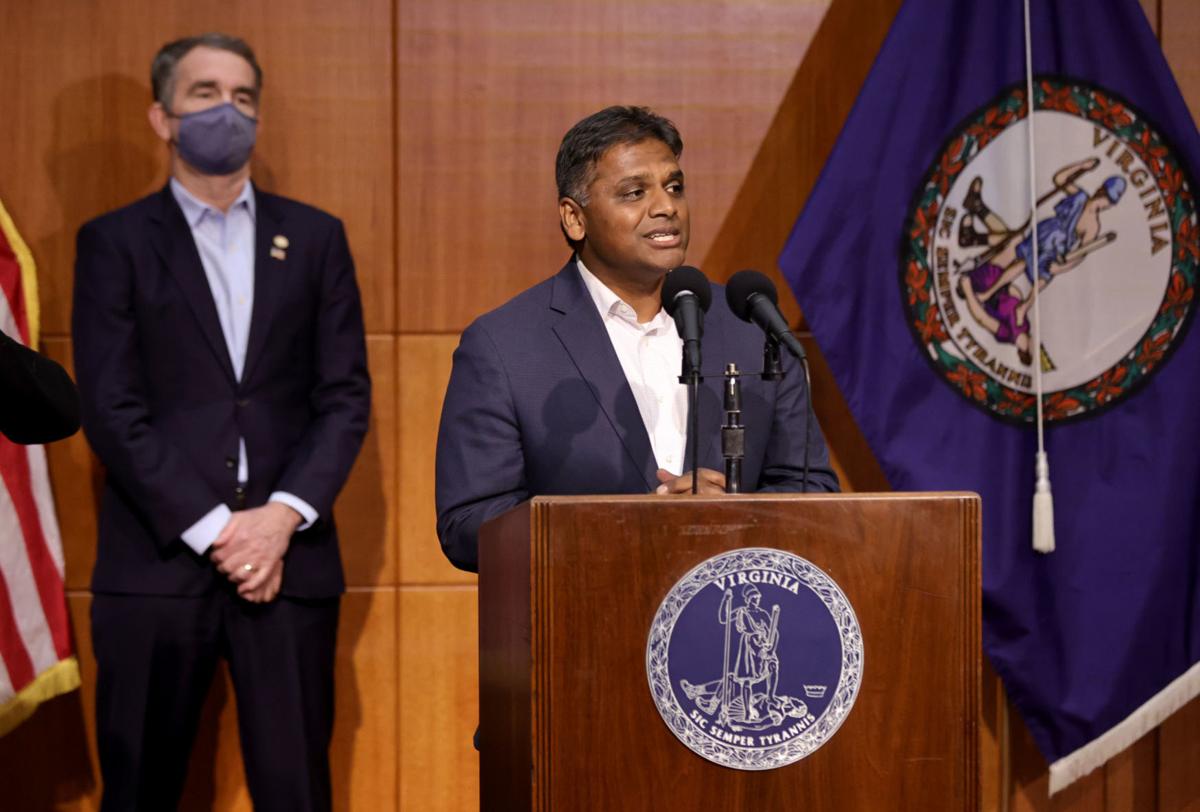 Hit us with your best shot. Fire away.
Our arms are extended. We will go wherever you require. We will adjust our schedules to accommodate everyone.
We want the be vaccinated against COVID-19, and we want that as soon as possible.
That is our mantra, that is what we are hearing from the public, and this is what we know is needed to help our community heal quickly and thoroughly from the pandemic that has gripped us now for 10 months.
But what we see happening has been, to be kind, a mess. The Virginia Department of Health's distribution of the vaccine, guided by Centers for Disease Control and Prevention, has been balky, slow and uneven. Again, we are being kind here.
As of Friday, VDH reported about 13,000 people a day are being vaccinated, but so far less than a third of the 943,400 doses the state has received have been distributed. Worse, we have fully vaccinated slightly more than 30,000 people statewide.
Here is the picture we see for Danville and Pittsylvania County based on data provided by VDH:
There have been at least 6,534 cases of COVID-19 in our health district, with 104 deaths and 329 hospitalizations. And more than 15% of the 57,000-plus tests conducted in the health district have been positive.
We know that as of Wednesday there were 40 patients in Sovah Health-Danville (and 32 more in Martinsville), up from a combined 51 just a week earlier. And many of these patients were trending younger.
Yet slightly more than 2,000 people in our health district have received at least one dose of the vaccine, and slightly more than 200 are fully vaccinated.
You don't to do heavy math to see the trend in this diagram.
Now most health officials are owning up to these issues. Gov. Ralph Northam said this past week that he would follow guidance from the Trump administration that released more vaccine to more people, generally everyone 65 and older.
That sounded very good until the report Friday that most of the vaccine the Trump administration wanted to release from reserves in fact already had been released, which was sort of unsurprising given how this pandemic has been managed.
Still Northam's plan is for the state to move more aggressively to what VDH calls "Phase 1b" by adding that wider age group of arms to be injected with the serum from either Pfizer or Moderna.
Here's what Northam said at his news conference: "This means about half of Virginia is now eligible to receive the vaccine. That's a major logistical effort, and it is not going to happen overnight."
He said the state is receiving about 110,000 doses a week, and his new man in charge of the rollout, Dr. Danny Avula, promised fixed-site mass vaccination centers "that would be open six or seven days a week to help meet the eventual goal of vaccinating 50,000 people a day."
That all sounds good. We know that the Martinsville Speedway, which was the site of mass testing last summer, already has offered up its space for inoculation. Doctors, start your hypodermics.
So Friday we were smiling to see some movement.
We had been dismayed that some parts of Virginia — mainly Northern Virginia and the Eastern Shore — had left us behind and already moved to Phase 1b, but the memo arrived late Friday afternoon that said, starting Monday, the Pittsylvania-Danville Health District moves into the next level of a vaccination plan.
That will affect teachers and residents 65 and older and anyone ages 16 to 64 with high-risk medical conditions and be administered quietly and by appointment.
But what a bit of relief this was.
Northam promises to reach the next level statewide "by the end of the month," we shall have to see.
"We need people to get this vaccine. It is our only way out of this pandemic," he said.
We agree, governor, but we aren't keeping up with the danger levels, so we must reiterate what officials of Sovah Health said this past week in talking about how best we can immediately can help stem the wildfire of this virus in our community:
Wash your hands. Keep your distance. Avoid gatherings.
And, without failure, wear a mask.