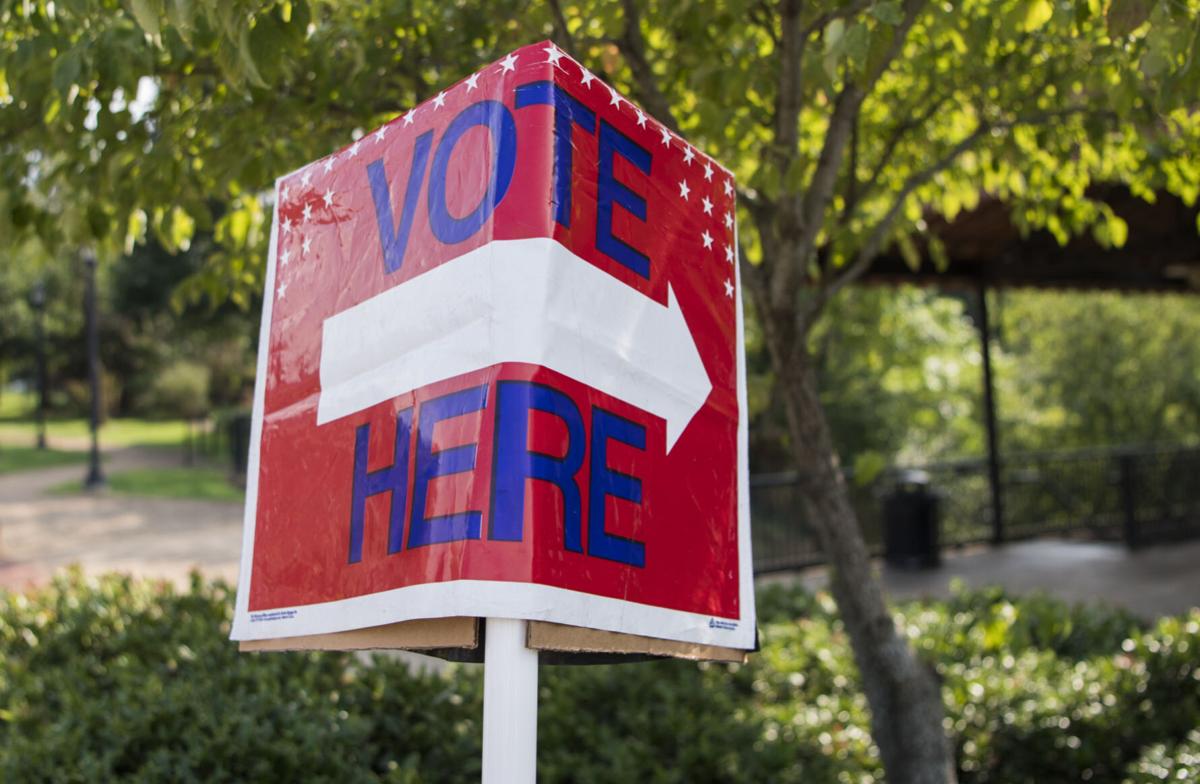 Have you done your part? Have you been to the polls, mailed your ballot or made plans to go to your precinct to vote Tuesday? If you are an adult living in Virginia, that's your job, and we hope you are up to it.
As you may have seen in the data reported so far, thousands of your friends and neighbors already have voted across our localities, with the turnout already reaching toward 40% in some registrars' offices. That's a remarkable number, but it isn't good enough.
We think it should be 100%. Because there are much easier options and a much wider window of time now to allow you to participate. There really is no excuse except apathy, and we can't tolerate apathy. You shouldn't either.
We like the example set in Texas, where it was reported Friday more people already had voted in this election than had voted in the 2016 presidential election. Pause and consider that, and if you don't plan to vote, hide your head in shame.
We are entrenched in our commitment to implore everyone to vote. We can't abide the practices in which some political factions — and we won't name parties here, but you know who does what — constantly blocks, impede and deter voter turnout. We can't imagine why. We can't stomach why.
But be thankful that in Virginia the coronavirus — as deadly awful as it is — did us a favor by motivating our leaders to look at new pathways for voters to perform their civic duties without having to endanger each other's lives by enduring long lines and much touching of implements on Election Day. And there are new practices in place to make voting on Tuesday safer, too.
So what is or has been holding you back? Surely it's not a lack of motivation.
If you live in Danville, you have the paramount decision about whether to authorize casino gambling in the city. Caesars would build a spiffy casino/convention center that would propose to employ hundreds and be a financial windfall.
But many of you don't like that idea. You have religious and moral grounds that make for honest opposition, or maybe you just don't believe this will work and there could be ultimate cost to the community.
The good news is you get to decide. This isn't up to a handful of politicians and administrators in a room matching legal minds. If you care about this issue, you get a say. Just go vote.
There also is the Danville City Council race and some smaller semi-races around Pittsylvania County to get your attention. And, of course, you have that little thing called the presidential election, the vote for one of our senators and the race between newcomers Bob Good and Cameron Webb in the 5th Congressional District. There's a lot on the line here.
One more thing: Don't forget you must approve constitutional Amendment 1, which would create a bipartisan election commission to draw the next set of lines based on the 2020 census. This amendment and its underlying principle are, in many ways, the most important race of all. This issue pertains specifically to you and how you are represented in Washington and Richmond. This amendment purports to create a process that is fair and devoid of politics, giving more voice to you, the voters.
And that's really what this is all about — your voice, your decision, your right to choose and our reinforcement of democracy and freedom.
The bottom line: Don't let the fear and loathing that has girded this presidential race squeeze you out of voting. Some have said the outcome could take days. Others have predicted there could be violence, although we pray the United States doesn't devolve into, oh, Venezuela or some place.
We are better than that. We should have grander goals.
But that all, ultimately, depends on you.
If you haven't voted, do so Tuesday. Raise your voice and shout through the ballot, and you will be heard.