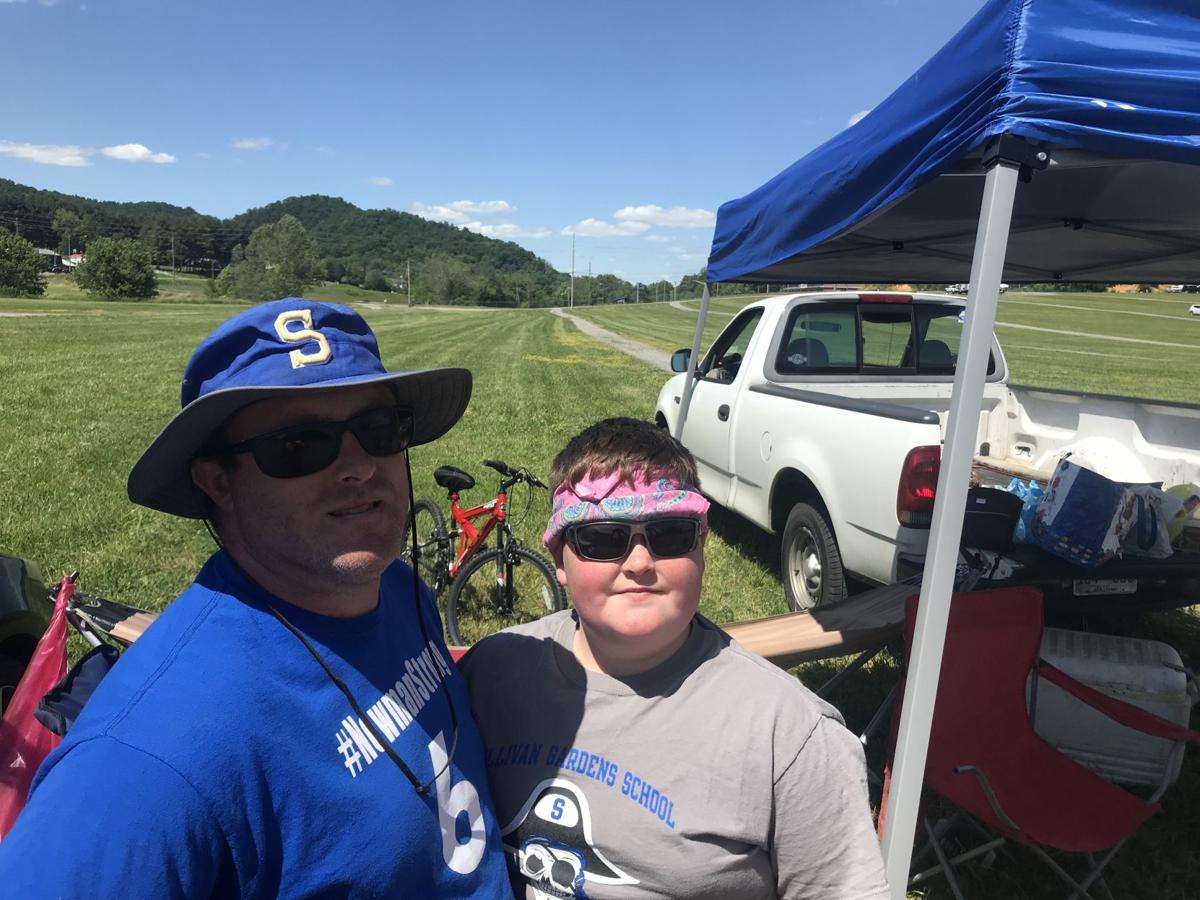 BRISTOL, Tenn. — Outside the hulking Bristol Motor Speedway, Robert Shearl cranked up Lynyrd Skynyrd's "Free Bird" on Sunday afternoon.
Shearl and some fellow family members pitched a couple of tents — and parked a half-dozen vehicles — at the Earhart Campground, just to have the ambience of being "at the races."
The action on the nearby NASCAR track — and the BMS property — was closed Sunday to the public as engines roared around the World's Fastest Half-Mile.
"We can't go on BMS property," said Shearl, 44, a carpenter from Castlewood, Virginia. "And I kind of understand. I mean, they have to follow protocol."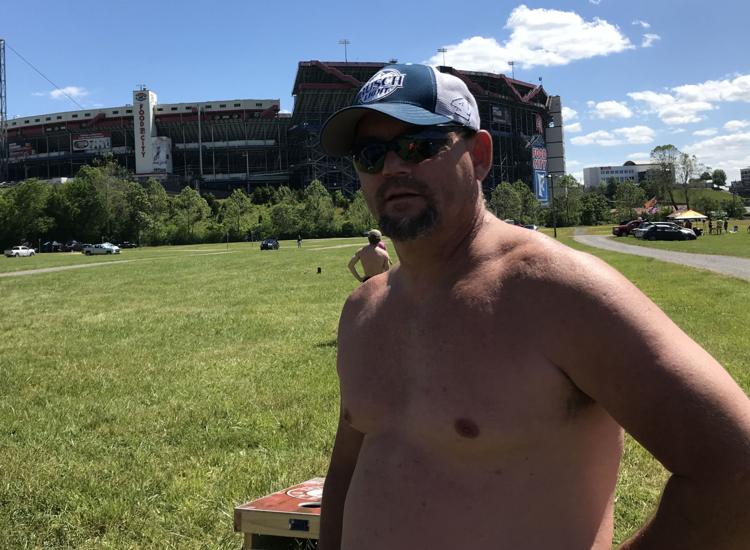 The track was closed in the wake of health concerns over the spread of COVID-19.
Still, Shearl got a bargain rate of $80 per tent at the campground, plus free access to the showers. And that was the basis of his family's vacation, spanning Friday morning to Monday morning, complete with a big batch of food.
"We've got steaks, hamburgers, hot dogs, pork chops, chips, dip," Shearl said. "You name it. We got it."
For nine minutes, too, on Sunday, Shearl also cranked up Skynyrd's 1973 rock anthem taking full flight with screaming guitars.
"I've been trying to play some patriotic songs, in and out," Shearl said. "I've just been trying to be patriotic this day and time with the coronavirus going on."
"Even though we can't go in the track, we can enjoy hearing the cars go around the track," Shearl said. "It's a great time."
The same word came from 11-year-old Mason Light, who came here with his family from Kingsport, Tennessee.
"We have our scanners," Mason said. "And we have apps on our phones, so we can pick what drives we want to listen to."
This marked the eighth year that Mason has attended the races.
Outside, he said, "It's definitely not as hectic."
Near the campground entrance, vendor Dan Gentry of Bluff City, Tennessee, set up NASCAR T-shirts to sell.
"These are new 2020 designs," Gentry said. "This is the first place I've been to sell them."
Gentry typically travels across the country, selling shirts and hats at 20 different NASCAR tracks each year. But now he fears he'll be looking at his sales table with "no crowds" due to races being held without fans in the stands.
And few fans at familiar sites like the Earhart Campground, sprawling next to the speedway.
"We decided we should open because there were many locals that were interested, in addition to some out-of-town people, just looking for something to do, like, 'We want to hear the cars on the track,'" said Earhart Campground owner Ashley Earhart Thornsberry, 35.
This year, about 60 cars and 20 campers pulled into the Earhart Campground's east area.
"Obviously, it's different," she said. "But they came in with their grills and their cornhole boards and satellite TV with generators. They just want to hear the cars roar."
"It was definitely disappointing to see the event postponed and then be without fans. Everybody was disappointed. It's understandable," she said.
"But it's also really encouraging to see the dedication and the diehard fans and how supportive they've been. We have been thanked all day long. They are all so grateful to be out here and tailgate and hang out like they normally do."
Be the first to know
Get local news delivered to your inbox!