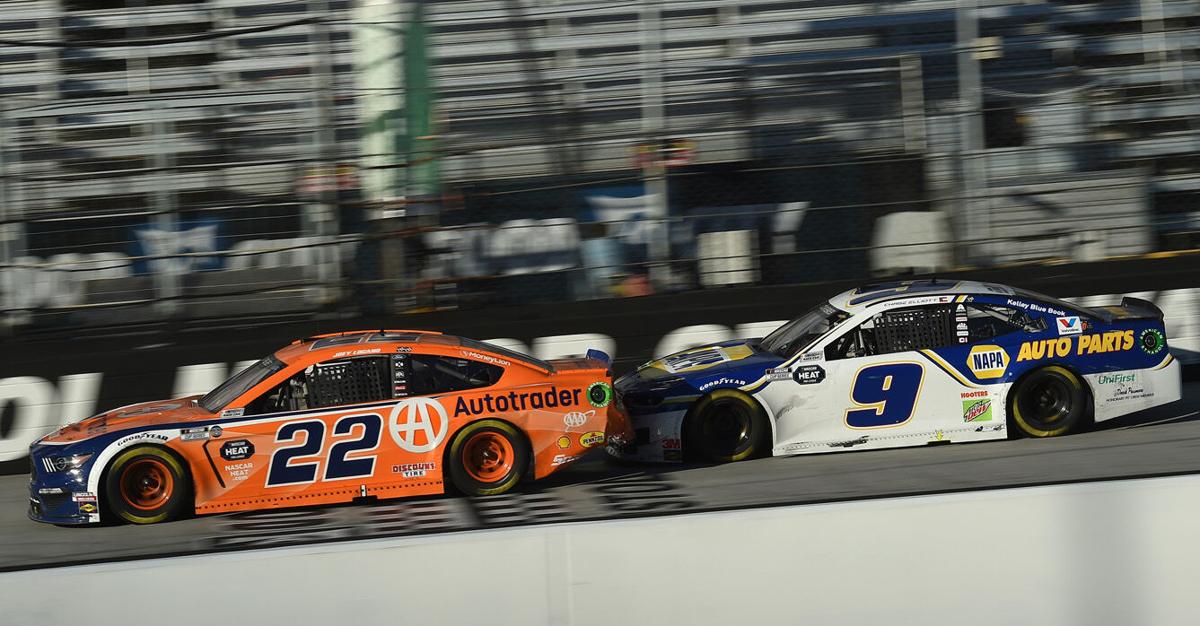 NASCAR fans have spent years calling for a different brand of racing.
They want more reality, more daring passes and more controversy.
Basically, they yearned for what Bristol Motor Speedway delivered.
For longtime students of BMS, Sunday's Food City presents the Supermarket Heroes 500 was a blast from the glorious past.
The melodrama included 17 cautions and a fantastic finish that will be used in promotional highlight reels for weeks.
We saw Chase Elliott, the sport's future king, make an aggressive late-race move on Joey Logano that resulted in calamity for both drivers.
But the next chapter is what really stirred the emotions of both hardcore and casual fans.
As Brad Keselowski was celebrating his third career BMS victory, a furious Logano confronted Elliott on pit road.
There were no officials, crewmen or media handlers to shield the stars. It was a scene straight out of the early days of NASCAR where fearless drivers settled disputes face-to-face instead of Twitter-vs-Twitter.
Logano came away from his meeting with Elliott even more peeved.
"It's hard racing at the end," Logano said. "I get that, but golly, be a man and take the hit when you're done with it."
Remember, this is the same Elliott who flashed his middle finger at Kyle Busch last Wednesday after a similar bumping incident that ruined Elliott's chance for a Cup win at Darlington Raceway.
So just how well-received was the BMS Cup show? The ratings on FS1 jumped from 2.81 million for the 2019 BMS spring race to 2.93 million.
On the popular weekly Twitter race poll conducted by veteran journalist Jeff Gluck, there was a 95 percent approval rating among 20,529 voters.
Flash forward to the climatic sequence for Monday night's Xfinity Series Cheddar's 300 where Noah Gragson knocked race leader, JR Motorsports teammate and all-around nice guy Justin Allgaier into the outside wall.
"It's Bristol baby," Gragson said. "This is a once in a lifetime opportunity."
Allgaier, a former BMS winner, accepted part of the blame.
"The team did a great job getting us the track position we needed," Allgaier said. "I'm more mad at myself for making a mistake and getting off the bottom. But yeah, we got wrecked."
And that's part of the Bristol magic.
With the tight corners, high speeds and traffic jams, there is no place to hide and no time to coast on the unique .533-mile concrete oval.
For various reasons, attendance has waned for BMS events in recent years. But the reputation and ever-present potential for mayhem remains.
In a sport bogged down by look-alike tracks and sound-a-like drivers, Bristol Motor Speedway represents the best of what NASCAR can and should offer.
Meanwhile, the anticipation builds for the announced Sept. 19 Night Race at BMS.
Hopefully, spectators will be allowed inside the massive stadium for that short track showcase.
Be the first to know
Get local news delivered to your inbox!