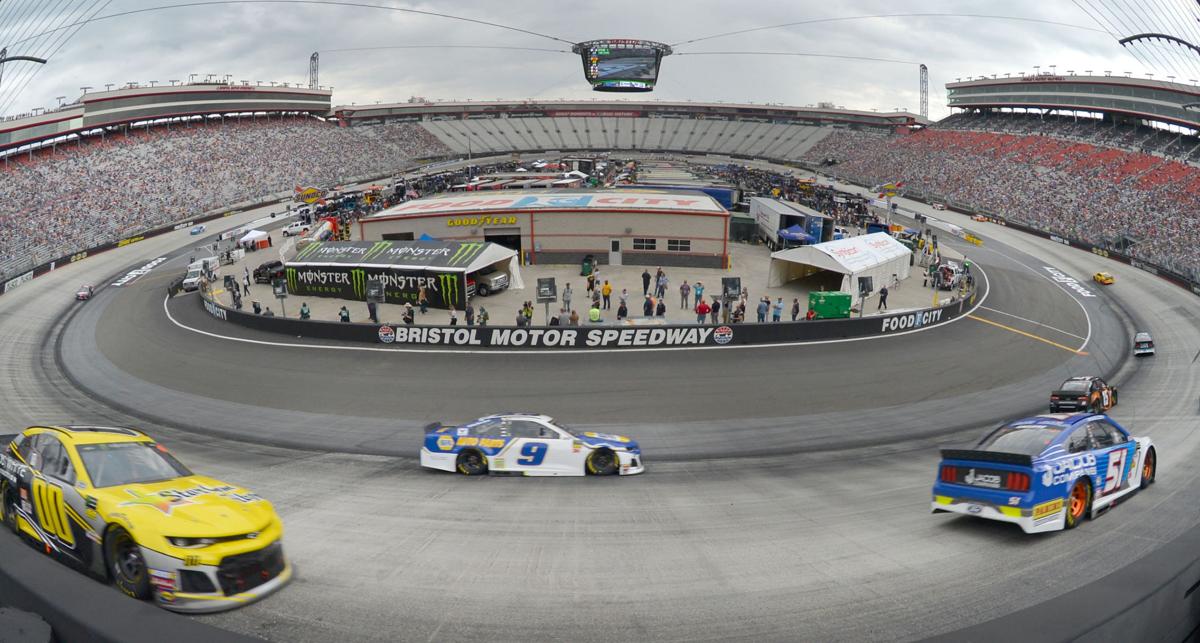 One year ago today, Bristol was a center of national attention as tens of thousands of fun-loving folks returned to Bristol Motor Speedway.
Ask anyone who has ever participated in or listened to the nightly campground conversations around these green hills and valleys.
Bristol represents much more than stock car racing. It's a southern-fried family reunion and revival.
While the NASCAR train sped away from its rural roots to big cities long ago, this short track on steroids offers a throwback to a more innocent time where drivers looked and talked more like cowboys than computer technicians.
The massive grandstands can boggle the mind of newcomers, but BMS diehards still equate the rural surroundings to a slice of Mayberry.
Now, we're all stuck in a Twilight Zone episode that grows more terrifying by the hour and has no finish line in sight.
Instead of debating whether Kyle Busch can defend his victory in the 2019 Food City 500, we're mesmerized by accounts of the COVID-19 pandemic.
NASCAR fans can take comfort on Sunday with an iRacing show that has been dubbed the Food City Showdown at Bristol Motor Speedway.
Over 30 NASCAR drivers will be involved along with an assortment of motorsports personalities and entertainers.
Simulated racing is not for everyone, and it's especially hard to accept for those who grew up with a wrench in their hand and a hot rod in their garage.
Except for professional wrestling, iRacing is the only current option in terms of competition.
During this Sunday's telecast on Fox, fans can take solace in the voices of veteran broadcasters like Mike Joy and Larry McReynolds and marvel at the sight of the famed high banks and the Colossus TV at BMS.
In this age of high anxiety, any familiar face, voice or sight is like a cup of chicken soup or a warm blanket.
It's all about comfort. And man, could we ever use some comfort.
If life was normal, today would have offered a triple treat at BMS with Cup qualifying at 11:35 a.m. followed by the 1 p.m. Cheddar's 300 Xfinity race and the 150-lap ARCA Menard's Series race at 4.
After much socializing in the campgrounds Saturday night, the main event was scheduled for Sunday afternoon at 2.
Love him or hate, Kyle Busch would have been on center stage.
Given the expected 70-degree temperatures and party-sunny skies, the latest Bristol revival sure would have fun.
There would have been cheers, jeers, beers, wrecks and all sorts of hard racing.
For now, the Bristol Motor Speedway faithful must cling to precious memories and hold out hope for two Bristol-style revivals later this year.
Be the first to know
Get local news delivered to your inbox!