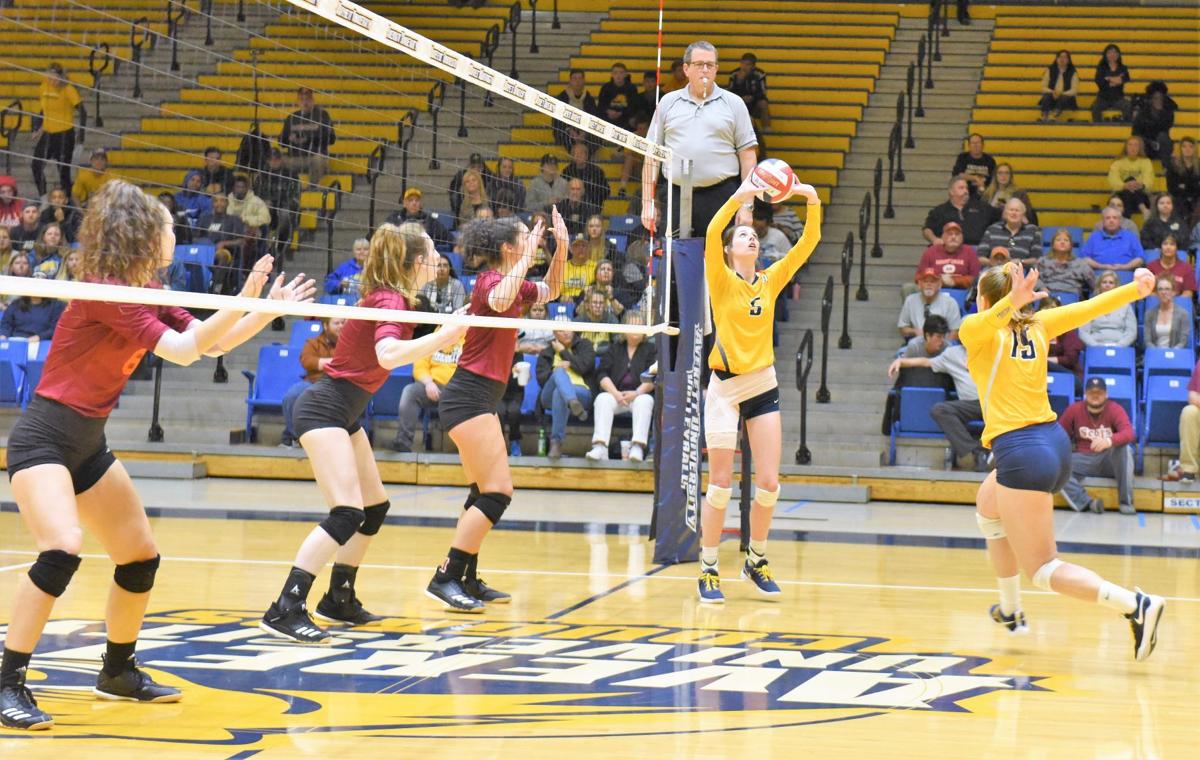 As part of Averett University's efforts to provide as close to a traditional student-athlete experience as possible this fall, teams have put together schedules of intrasquad scrimmages that will be open to the public.
The USA South Athletic Conference has postponed all intercollegiate competition until the 2021 spring semester as a result of the coronavirus pandemic, leaving league members to decide how their athletes will spend the fall months.
At Averett, team scrimmages will give the student-athletes a competitive atmosphere to help them stay engaged and in shape before, hopefully, a spring season of some sort.
"The fact we can give them a safe environment and a game-like experience is super awesome," first-year women's soccer head coach Meghan Mauzy-Fleming said.
Fan attendance will be limited to 600 at outdoor events and 250 indoors. So far, only football, volleyball and men's and women's soccer have scheduled scrimmages, but the option is available for all teams.
Fans will be expected to complete a self-health check prior to attending any events. Those in attendance will also be required to social distance and wear masks or face coverings at all times while on campus. Tailgating and alcohol are not permitted at any events.
"We are doing everything possible to mitigate any exposure," head volleyball coach Danny Miller said. "We felt like we can do it safely and proficiently to where we don't think it's any riskier than when you go to a restaurant or a Walmart or anywhere else."
The men's soccer team will hold the first scrimmage Saturday but will be webcast only to make sure the technology and processes work. The volleyball team will have a similar webcast-only scrimmage Sept. 9.
Women's soccer will host the first scrimmage open to the public at 7 p.m. on Sept. 11 at Campbell Stadium. Volleyball and men's soccer will follow with their first open scrimmages the next day—at noon and 3 p.m., respectively. The football team's first scrimmage will be Sept. 18, though no time is yet available.
In all, women's soccer will have six scrimmages, men's soccer will have nine, the football team will have four and volleyball will have 13.
Miller said the process of welcoming athletes back to campus was tedious but has helped restore a sense of normalcy to the Grant Center gymnasium.
"They've probably had their temperature taken more in the last three weeks than they have the rest of their life, but they're adapting well," he said.
Miller added the team is taking the concept of the scrimmages seriously.
"It's more than a sense of, 'It's better than nothing,'" he said. "They're genuinely excited."
Men's soccer head coach Philip Wilson said he identified a similar outlook from his players.
"They're athletes for a reason," he said. "They want to overcome challenges in the middle of games and all that stuff, so we kind of proposed it to them that way. It's a new challenge that we have to come together as a team and overcome and find a way to be successful at it. They fully accepted that challenge 100%."
Wilson and Mauzy-Fleming both said the fall scrimmage schedule will be beneficial for their team's freshmen to get acclimated to college life and college soccer in a low-stakes competitive environment.
"It's very good that we're able to have this time being that we are a very young team," Mauzy-Fleming said. "I think it's going to be really beneficial for us, getting to work out some kinks and some things we wouldn't be able to touch on until midway through the season."
Be the first to know
Get local news delivered to your inbox!