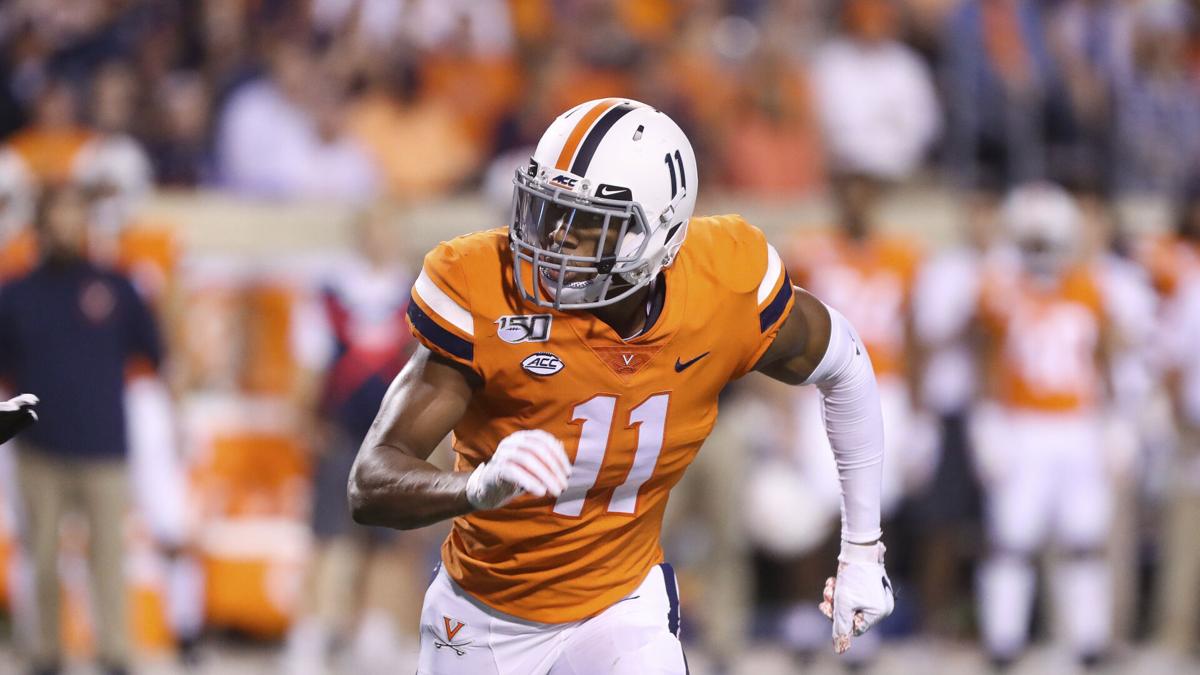 Bennett Conlin's keys to victory for Saturday's ACC matchup between Virginia and Wake Forest.
» Avoid game-altering offensive mistakes: If starting quarterback Brennan Armstrong can't play due to his concussion, Lindell Stone earns the start. Stone tossed one interception last week, and four of his 64 career passes resulted in interceptions. UVa's starting quarterback won't need to win the game Saturday – the defense and running game should carry a larger load than previous weeks – but the starting signal caller can't make the mistakes that have put Virginia down multiple possessions in its first three games.
» Unleash Charles Snowden and Noah Taylor: UVa's defensive coaches don't mince words. They've challenged both Snowden and Taylor to make more dynamic plays this week. The two All-ACC caliber outside linebackers need to take the step from being steady to being impactful. Sacking the quarterback would be a good start.
» Make a big special teams play: UVa's punt and kickoff return units rank among the worst in the ACC. The Cavaliers have yet to return a kickoff more than 20 yards. A blocked kick or a long return could give the Wahoos the jump-start they need to get back to their winning ways.
---
» Win the turnover battle: Even if Brennan Armstrong starts for UVa, he's thrown six interceptions this season. Lindell Stone, should he start at quarterback, is known to have turnover issues. Wake Forest enters Saturday with a great chance to force a few turnovers, and if it limits its own offensive miscues, it'll have a good chance to pick up the victory.
» Stop the run: Wake Forest's front seven features talented athletes capable of stopping the run, but the Demon Deacons still allow nearly 200 rushing yards per game. If Wake Forest can't hold UVa's mediocre rushing attack under 150 yards, it could be a tough day for the Demon Deacons. If they do stop the run and force UVa to pass, there will be plenty of chances for interceptions.
» Embrace UVa's aggressiveness: Virginia's defensive coaches know the Cavaliers need discipline Saturday. At the same time, UVa desperately wants more disruptive production in the form of sacks and quarterback pressure. Using quick passes — potentially a few screen passes — could take advantage of overly aggressive Virginia linebackers.
Be the first to know
Get local news delivered to your inbox!