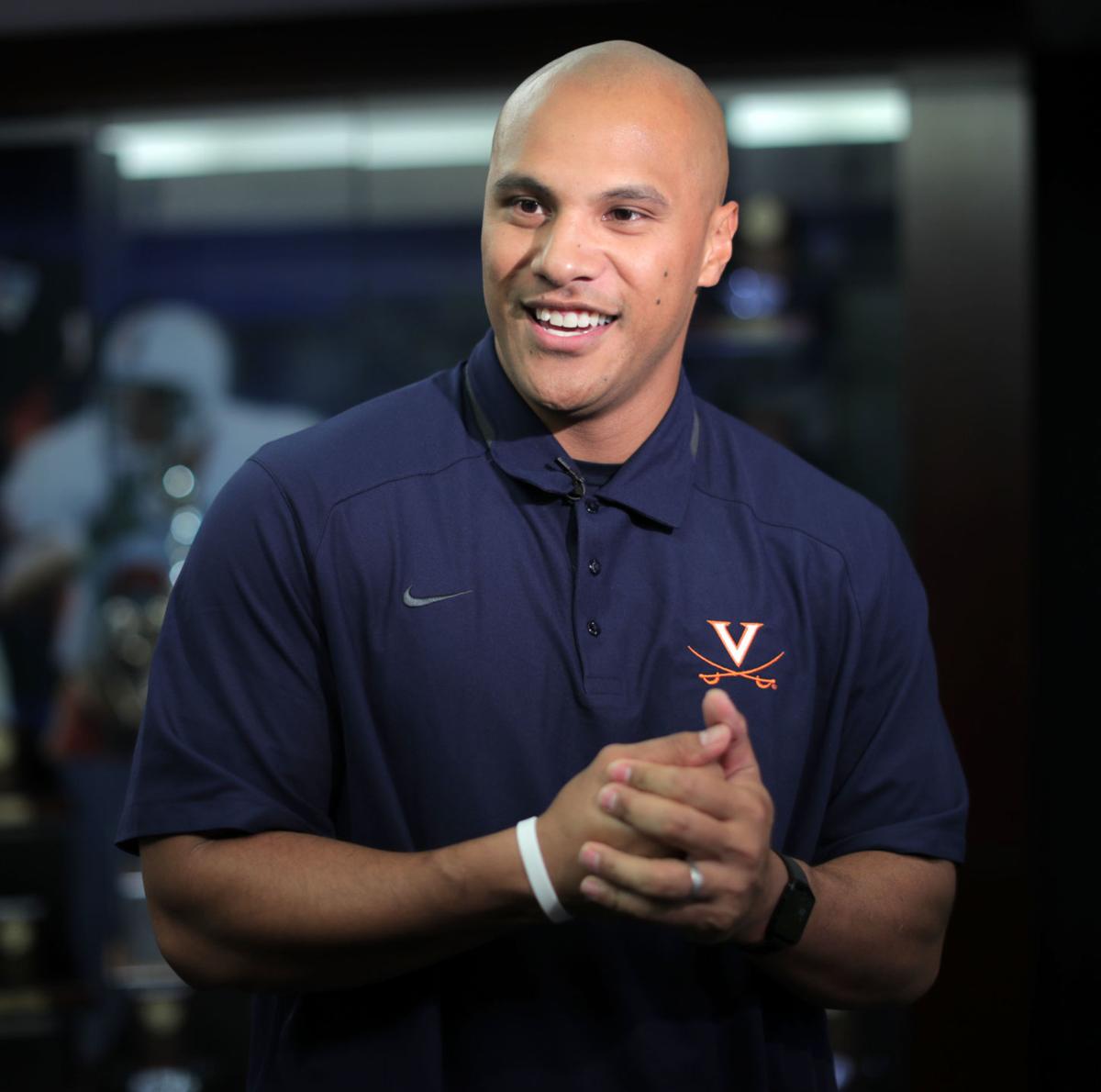 Vic So'oto is heading home to the West Coast.
The Virginia defensive line coach announced late Thursday night that he is leaving the program to become the defensive line coach at Southern California.
So'oto made the announcement on his Twitter page.
"Hardest decision of my life!," So'oto wrote in a post where he thanked Virginia head coach Bronco Mendenhall, athletics director Carla Williams and deputy athletics director Jim Booz.
So'oto, who is a native of Oceanside, California, just completed his third season as a full-time assistant coach on Mendenhall's staff at Virginia. He joined the UVa football program in 2016 as a graduate assistant coach and was promoted to defensive line coach in 2017 following the departure of Ruffin McNeill to Oklahoma.
So'oto played for Mendenhall at BYU from 2005 to 2010 and, after four seasons in the NFL, began his post-playing career with Mendenhall at BYU as an intern in the football office in 2015 working with special projects.
"I am very excited for Vic So'oto and his family as they start a new chapter in their lives," Mendenhall wrote on Twitter on Friday. "He was the first player to commit to me at BYU. He's been a part of everything I did there and at UVa. His wife, Ashley, was my personal assistant at BYU, so our families have very close ties. I hate to lose Vic, but #FFFLFA [family first, family last, family always] is one of our principles and I'm excited he will be closer to his family. Thank you for your commitment, passion and loyalty. I cherish our time together."
Leaving Mendenhall and Virginia was a difficult decision, but the chance to go home and coach for one of the most storied programs in college football proved too enticing for So'oto to pass up.
"It had to be more than football to pull me away from a perfect situation in Charlottesville," So'oto wrote. "The opportunity for my family to return to our home state and my children to have relationships with their grandparents, uncles and aunts was the biggest pull.
"Add the opportunity to coach at one of the most prestigious programs in the history of college football and the decision was clear."
So'oto is a rising star in the coaching profession who was recently named to the American Football Coaches Association's prestigious "35 under 35" list.
The Virginia defensive line took a big step under So'oto during the 2019 season. The Cavaliers set a new single-season record for sacks with 45, which ranked sixth best in the nation. So'oto also is a standout recruiter who helped Virginia land coveted defensive lineman Jowon Briggs, who just completed his first season at Virginia.
The Cavaliers' next defensive line coach will have plenty to work with. In addition to Briggs, the Cavaliers also return several talented defensive linemen, including Mandy Alonso, Aaron Faumui and Richard Burney.
Be the first to know
Get local news delivered to your inbox!